Monthly Archives:
November 2013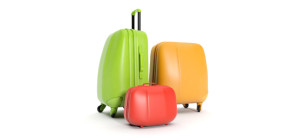 Travel Essentials: Domestic Edition
I'm flying back east tomorrow and will return on Sunday.  I'm notoriously bad at packing before travel–but this time I managed to pack my bag early, and thought I'd share what is in my bag for this trip. Because this is Milenomics–it won't be terrible impressive stuff–but it will be very practical. Android phone (rooted): I […]
Read More…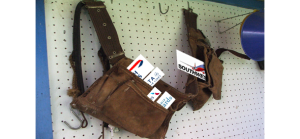 Award Tool Belts: Crafting One to Avoid Award Fees
Note:if you're a #101 level Milenomic you can disregard this post. Capital One has been using the phrase "what's in your wallet?" for quite some time. Today we'll ask "what's in your Award Tool Belt?" We'll introduce the idea of Miles as tools, and discuss the ones I use to help save money on award travel. […]
Read More…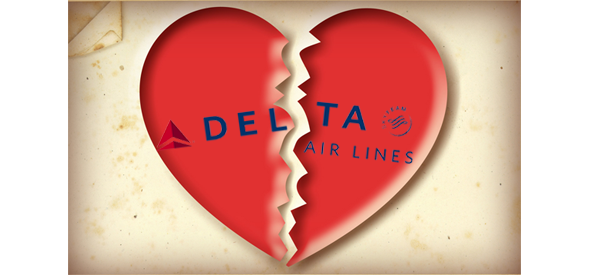 Should You Write Delta A Dear John Letter Next Year?
Dear John Delta, I hope this letter doesn't shock you. I can no longer continue with this relationship.  When we started going together you were always there for me.  I will always remember fondly our time together in Atlanta, Memphis, Detroit and Up and down the West Coast.  I do hope we can still remain friends, and see […]
Read More…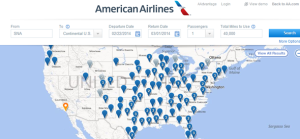 BA Avios Booking Tool: The AA Award Map
If you're new to using miles today's post gives you a great tool to try to find award flights and use your Avios. The post is tagged for #101 level Milenomics–but is useful for all of us. Today we'll talk about one of the tools I like to use when your destination is flexible, but […]
Read More…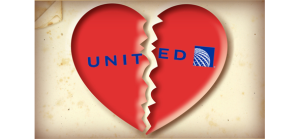 United in 2014: Breaking Up is Hard to Do
Note: This post is  intended for #301's, and #401's. Today I'll discuss strategies for those of you currently holding status and trying to decide what to do with your travel next year.  In case you've missed it–the requirements to qualify for Elite status with both United and Delta are getting tougher next year.  Both have […]
Read More…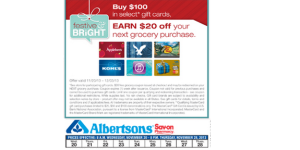 Quick Deal: Buy $100 MC GC and make $14 (Updated 11/21)
Milenomics reader Kathy (Thanks Kathy!) mentioned to me earlier this week that Albertsons would be having a holiday gift card deal.  The deal is for an assorted list of store gift cards, and Mastercard Gift Cards as well.  Buy $100 in Gift cards get a coupon for $20 off of $20 worth of groceries. I […]
Read More…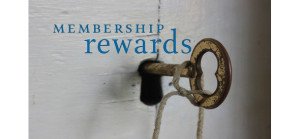 Membership Rewards Points: Shadow Currency, Orphan Savior and Risky Business
Note: Yesterday's post was all #101. Today's post is the opposite. Also, if you're new to Miles this post is not for you. We've discussed the similarities between miles and investing before on Milenomics.  We all know investing carries risk–and something your broker will often ask is how "risk tolerant" you are.  If you want to […]
Read More…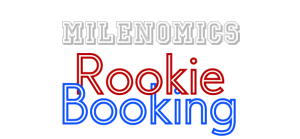 Identifying the Best Program for First Time Users of Miles
Today's post is for pure #101 travelers–those of us who fly a few times a year to a few different places and just want their tickets to be paid for with miles whenever possible. I wanted to pick the easiest program to get started collecting Miles in. Today I'll introduce the process I used to […]
Read More…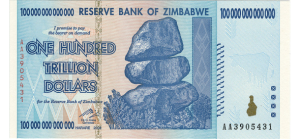 Time Decay & Depreciation of Miles
The idea of how miles "work" is often hard for people to comprehend right away.  This learning curve can be quite hard to get past.  Twice before I wrote about this: "why are frequent Flyer Miles so hard to use," and "The basics of Frequent Flyer Miles." Today I'll write about miles from a different perspective in […]
Read More…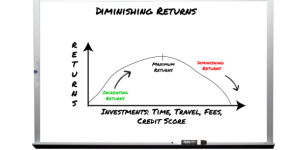 Beware of Diminishing Returns when Applying for Credit Cards
Note: This is not a post for those with excellent credit. With excellent credit your declines are usually because you have too many cards with an issuier, or too much total credit.  We can get around that with tricks like reconsideration calls.  Yesterday I wrote about how Monetizing your good credit through sign up bonuses.  Today […]
Read More…