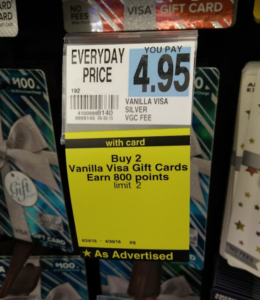 Quick Deal: $16 in Plenti Points When You Buy 4 Vanilla Visa at Rite-Aid
Just a quick post on a deal that's got a few days left to go. The deal ends 4/30 so you have a little time to get in on it. Until the 30th, purchase 2 Vanilla Visa products and earn 800 Plenti points.  ($8).  Valid up to 2x on each Plenti account: The best way to […]
Read More…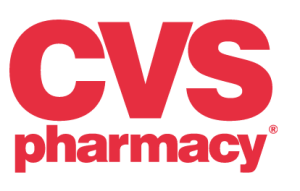 New $2k Daily Limits Already in Place at Some CVS Stores
On Saturday my local CVS informed me that there was a new memo floating around, and that the current $5k daily limit would be pushed down to $2k starting on October 27th. I went on twitter to share this fact to anyone still up at that late hour: CVS Reducing daily prepaid purchase limit to $2k […]
Read More…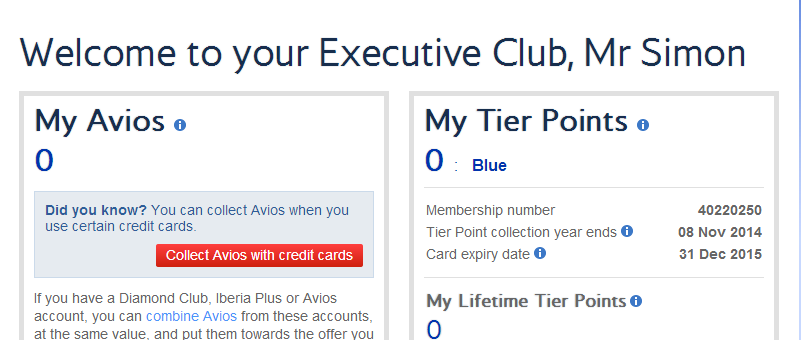 Suspension of the Rules: Burn Your Avios for Any Upcoming AA flights NOW.
Update: It seems that the sky is not falling.  The info about a BA devaluation seems to be not true, but still this is as good a reminder as any for us to avoid hoarding miles. Just a quick post this Sunday, since you might have missed the news.  Iberia posted a new award chart for […]
Read More…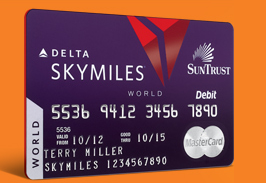 Suntrust Delta Debit Card No Longer Available Online
Update: Still Available Via Chat for me, 12:36PM Pacific, 4/9/14. Reader @saianel shared the bad news with me this morning, Gone from the Suntrust webpage is any mention of the Delta Skymiles Debit card.  Some of you might remember my Delta Debit card was closed unceremoniously about two months ago.  I had debated opening a […]
Read More…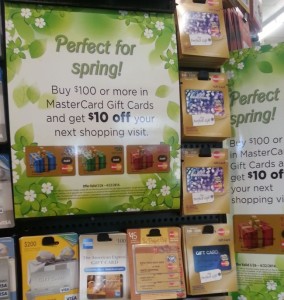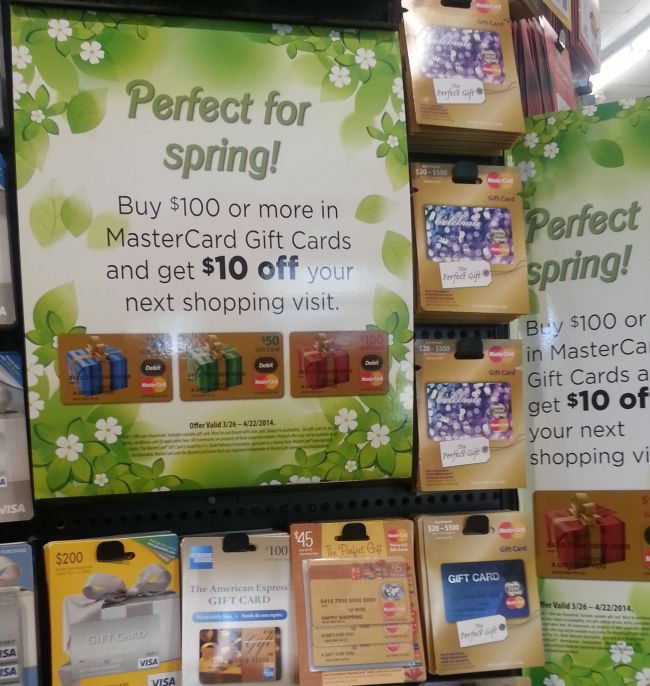 Quick Deal: Get Paid to Buy Miles at Safeway 3/26-4/22
Credit for this one goes to #Milenomic Elaine who shared this deal via a comment yesterday.  We've covered these Safeway deals in the past here on Milenomics, a few times actually. With no signage in my store, and nothing in the weekly ad I took a chance and bought a card to test. Entering my store I […]
Read More…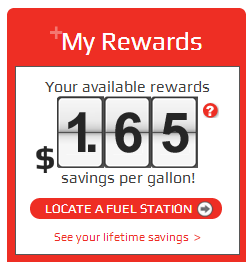 Using Fuelrewards.com and a Mastercard to Save on Gas
This deal was graciously shared with me by www.mileageupdate.com, if you'd like to sign up for the service consider signing up using his link to support him. I waited to publish this post until he posted about it, out of respect to him. Week one of #milemadness is over, and today I'll discuss one angle […]
Read More…


No Fee Visa Gift Cards 1/22 – 1/28 at Safeway Stores
Just a quick post to mention this deal.  For the next week Safeway brand stores (Safeway, Vons, Randalls', Tom Thumb and Pavillions) are offering PayPower Visa Prepaid cards for $0 in fees.  The package looks like this: Not as hot as other deals in the past, but still a great way to hit minimum spending, […]
Read More…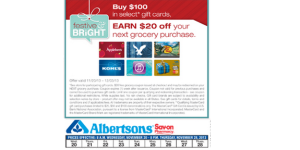 Quick Deal: Buy $100 MC GC and make $14 (Updated 11/21)
Milenomics reader Kathy (Thanks Kathy!) mentioned to me earlier this week that Albertsons would be having a holiday gift card deal.  The deal is for an assorted list of store gift cards, and Mastercard Gift Cards as well.  Buy $100 in Gift cards get a coupon for $20 off of $20 worth of groceries. I […]
Read More…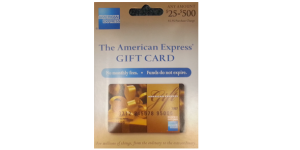 Quick Deal: Save $15 on Amex GC and get 4x Fuel Points!
There's currently a Just4U deal at safeway stores for $15 off the purchase of $100 or more in American Express Gift Cards. Ordinarily I wouldn't take them up on this deal, as cashing out Amex GCs is nowhere near as easy as Visa/MC (no Pin option for these cards). I would normally pass on a deal […]
Read More…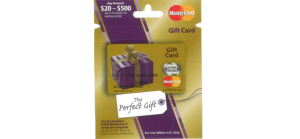 It's Back! Get Paid to Buy Miles At Safeway 11/6 to 12/3
Update: I've successfully bought multiples under 1 Vons Club account.  Also I've had to have manager override to use the coupon on a $11 purchase–but it was accepted with the override.  Push for acceptance, they can do a "general merch" $10 coupon. I held off posting this yesterday because I wanted to personally test it. […]
Read More…