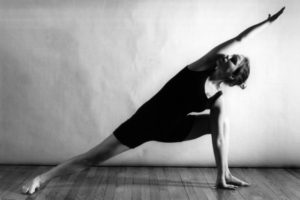 You (and I) Have Probably Been Valuing Miles All Wrong.
Quick recap: Miles are dead, yadda, yadda, yadda…  — What's the value you earned from using your miles instead of buying a ticket in cash? This is an important metric to use; it helps us to decide when to use our miles, it also lets us put a value on the miles we earn.  Yesterday we discussed […]
Read More…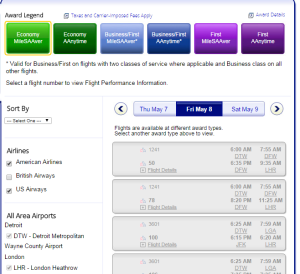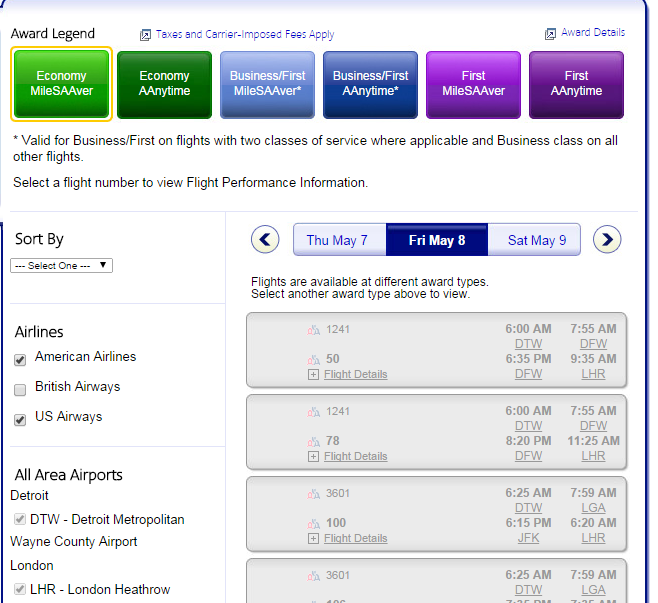 Eliminate Specific Carriers With Restrictive Award Searches on AA.com
Today we're going back to the basics, and reviewing how to search for award tickets.  I'll be highlighing AA with this post and showing two ways to search for award flights while specifically excluding carriers you don't want to fly on.  In today's example we'll go with one of the toughest AA awards out there; […]
Read More…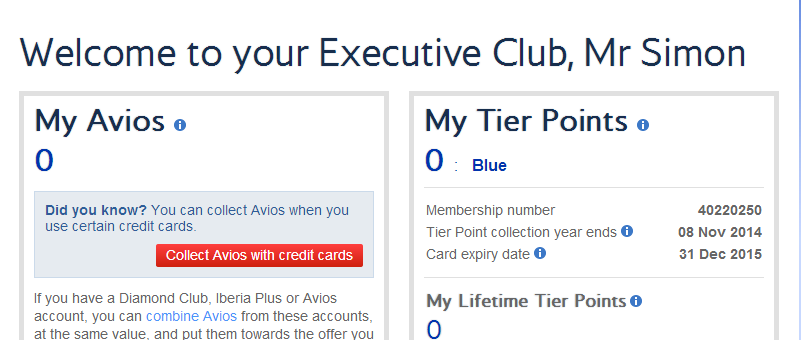 Suspension of the Rules: Burn Your Avios for Any Upcoming AA flights NOW.
Update: It seems that the sky is not falling.  The info about a BA devaluation seems to be not true, but still this is as good a reminder as any for us to avoid hoarding miles. Just a quick post this Sunday, since you might have missed the news.  Iberia posted a new award chart for […]
Read More…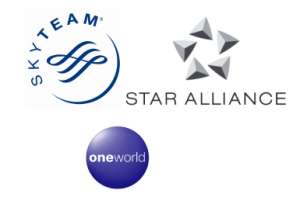 Award Booking Tips for All Three Major Alliances
We've covered a lot of ground in our back to basics introduction to the Milenomics Universe. Today we'll continue with award booking tips for the three major alliances.  Some of today's post will refer back to older Milenomics posts, I always suggest you click through as many links as possible, and read and study Milenomics […]
Read More…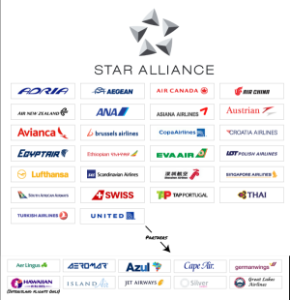 Partners, Alliances and Why Partner Awards are So Confusing
Last week we discussed Spending our Miles, and the basics of what ever award booking cost: Miles and Money.  We're continuing our introduction series here on Milenomics, and will today discuss Partner Airlines. Earning Miles Spending Miles Partners Routes Booking Tips & Tricks Be Your Own Elite Partners are simultaneously the most confusing yet the most rewarding part of […]
Read More…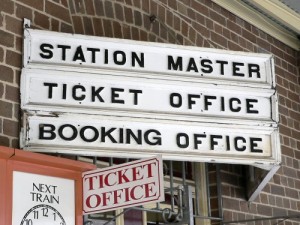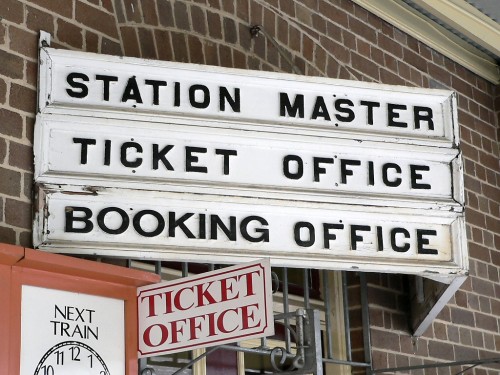 An Introduction to Spending Miles on Award Flights
Last week we introduced some of you to Milenomics, and what makes it different.  We also discussed the basics of earning miles for different levels of travelers. Earning Miles Spending Miles Partners Routes Booking Tips & Tricks Be Your Own Elite Today we'll continue our introduction with a discussion of the other half of the coin: […]
Read More…


Balance Miles and Cash Back in the Face of Devaluations
Today's "no-knock" American Airlines/US Airways surprise devaluations have the mile-verse spinning.  Once mighty and customer-centric AA has shown its new stripes, and we're all at a disAAdvantage because of them. Devaluations are a part of the game we play, just as inflation is a concern with cash.  Today's post will be equal parts editorial and […]
Read More…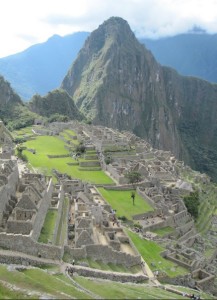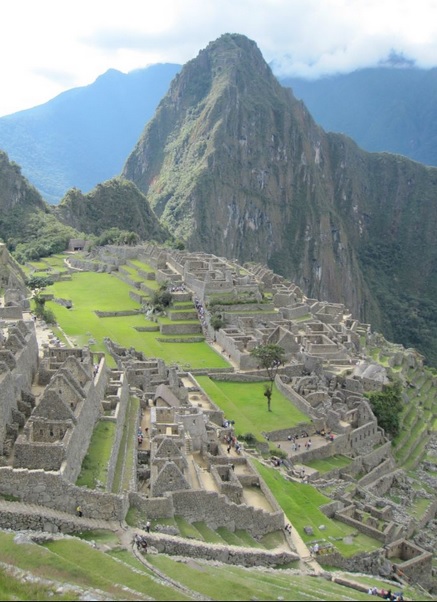 Reader Help: Booking to Machu Picchu & the Galapagos Islands
Today's post is written in response to a reader's question. Hi, I am wondering if you can give me advice on how to use Delta miles to go to both Ecuador (Gallapagos) and Peru (Machu Pichu) in the same trip. I have about 160,000 Delta miles and my husband has about 90,000 Delta miles. We […]
Read More…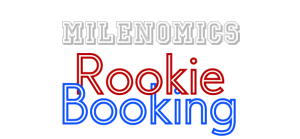 How to book AA flights with Avios on Britishairways.com
This is a Rookie Booking post, and targeted squarely at #101 Level Travelers. Today I'll step through exactly how to book AA flights with Avios on BA.com.  I've talked a lot about booking with Avios here on Milenomics. An excellent companion post to this one would be "Avios Booking Tool, the AA Award map" which can […]
Read More…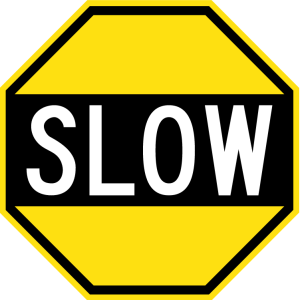 4 Ways to Use Up Frequent Flyer Miles When Life Slows Down
Note: Today's post is for those #301 & #401 Milenomics who have stepped down to #201/#101 due to a change in life. Life is constantly changing… One of the reasons I have tried to subdivide Milenomics by Traveler Type is because not all of us have the same travel needs. For example, many great blogs are […]
Read More…