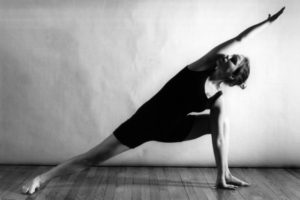 You (and I) Have Probably Been Valuing Miles All Wrong.
Quick recap: Miles are dead, yadda, yadda, yadda…  — What's the value you earned from using your miles instead of buying a ticket in cash? This is an important metric to use; it helps us to decide when to use our miles, it also lets us put a value on the miles we earn.  Yesterday we discussed […]
Read More…
Over the River and Through the Woods–To Grandmother's House (With Avios) We Go
I've been told I sometimes fall into fits of hyperbole, so I'll be cautious when I say this: By far, the absolute biggest news of 2014 has been the birth of Mini-Milenomics.  She's perfect in every sense of the word, from the top of her head the the tips of her tic-tac-toes: The #1 question […]
Read More…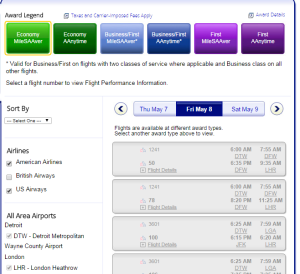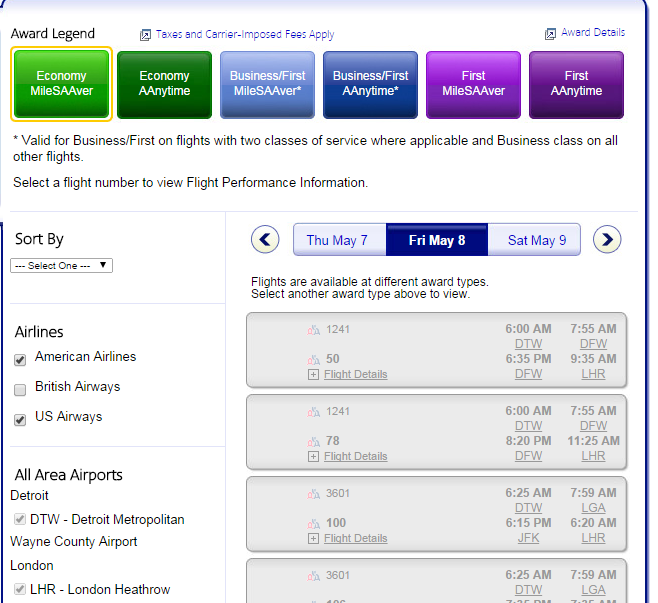 Eliminate Specific Carriers With Restrictive Award Searches on AA.com
Today we're going back to the basics, and reviewing how to search for award tickets.  I'll be highlighing AA with this post and showing two ways to search for award flights while specifically excluding carriers you don't want to fly on.  In today's example we'll go with one of the toughest AA awards out there; […]
Read More…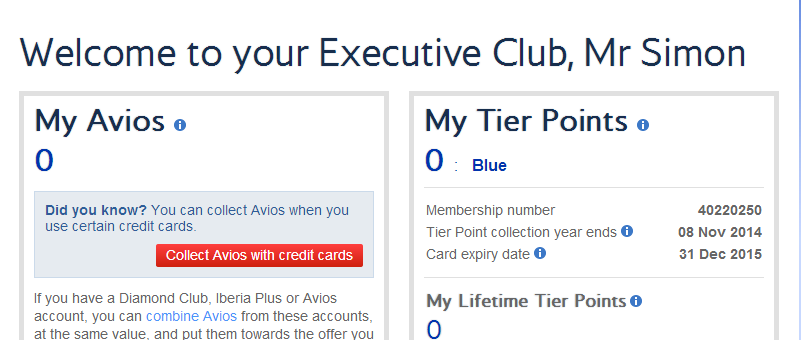 Suspension of the Rules: Burn Your Avios for Any Upcoming AA flights NOW.
Update: It seems that the sky is not falling.  The info about a BA devaluation seems to be not true, but still this is as good a reminder as any for us to avoid hoarding miles. Just a quick post this Sunday, since you might have missed the news.  Iberia posted a new award chart for […]
Read More…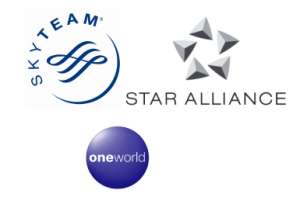 Award Booking Tips for All Three Major Alliances
We've covered a lot of ground in our back to basics introduction to the Milenomics Universe. Today we'll continue with award booking tips for the three major alliances.  Some of today's post will refer back to older Milenomics posts, I always suggest you click through as many links as possible, and read and study Milenomics […]
Read More…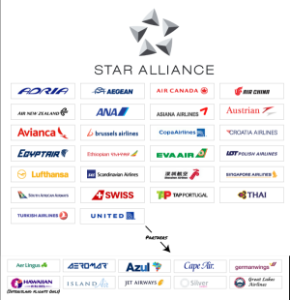 Partners, Alliances and Why Partner Awards are So Confusing
Last week we discussed Spending our Miles, and the basics of what ever award booking cost: Miles and Money.  We're continuing our introduction series here on Milenomics, and will today discuss Partner Airlines. Earning Miles Spending Miles Partners Routes Booking Tips & Tricks Be Your Own Elite Partners are simultaneously the most confusing yet the most rewarding part of […]
Read More…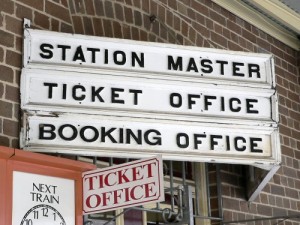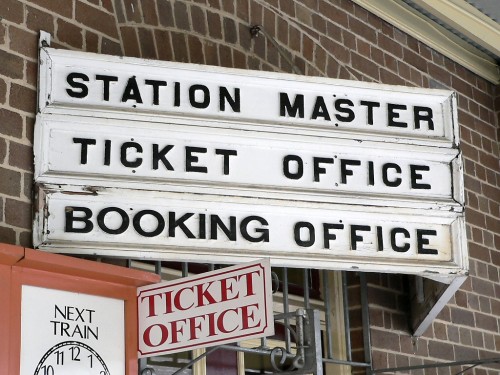 An Introduction to Spending Miles on Award Flights
Last week we introduced some of you to Milenomics, and what makes it different.  We also discussed the basics of earning miles for different levels of travelers. Earning Miles Spending Miles Partners Routes Booking Tips & Tricks Be Your Own Elite Today we'll continue our introduction with a discussion of the other half of the coin: […]
Read More…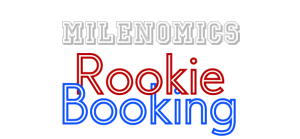 How to book AA flights with Avios on Britishairways.com
This is a Rookie Booking post, and targeted squarely at #101 Level Travelers. Today I'll step through exactly how to book AA flights with Avios on BA.com.  I've talked a lot about booking with Avios here on Milenomics. An excellent companion post to this one would be "Avios Booking Tool, the AA Award map" which can […]
Read More…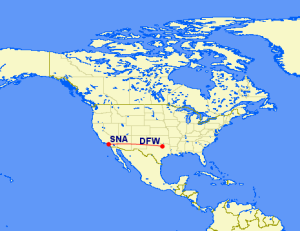 Shadow Currency Booking: LAX-DFW on AA With MR for 15,500 R/T
It is no secret that Milenomics has become a big fan of Membership Rewards Points. I've called them many things; Shadow Currency, orphan savior, and risky Business.  I went from relying mostly on UR in 2012 and 2013 to a gradual shift towards more MR as my Domestic and International programs started to take shape. In fact, […]
Read More…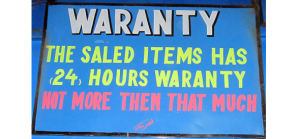 Airline 24 Hour Cancellation Policies, Tips and Tricks
I'm sure a lot of you know what I'm going to share with you today–but for those who don't today's post is going to be very important. We'll be talking about the different airline's 24 hour cancellation/hold policies. I haven't written about it before, so for completeness I wanted to put together this post. The DOT Rule […]
Read More…