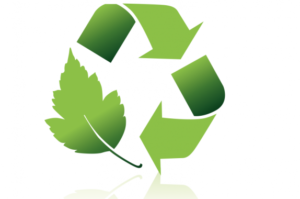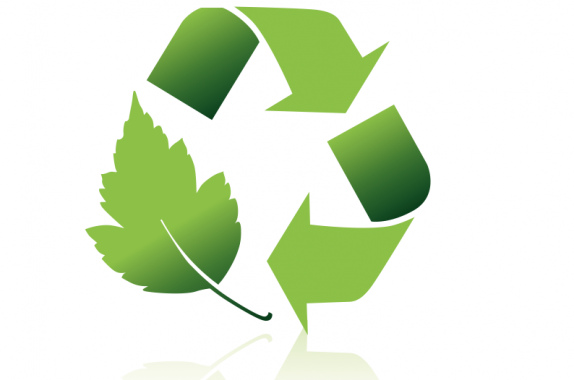 Towards sustainability: Taking a "liquidation first" approach
One of the things people ask about the points & miles game (after wondering whether it'll destroy their credit score) is whether it's sustainable. By that they're rightfully wondering whether they'll quickly run out of credit cards to sign up for and other ways to earn miles after taking advantage of a few good offers. […]
Read More…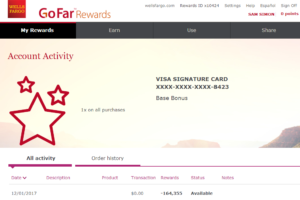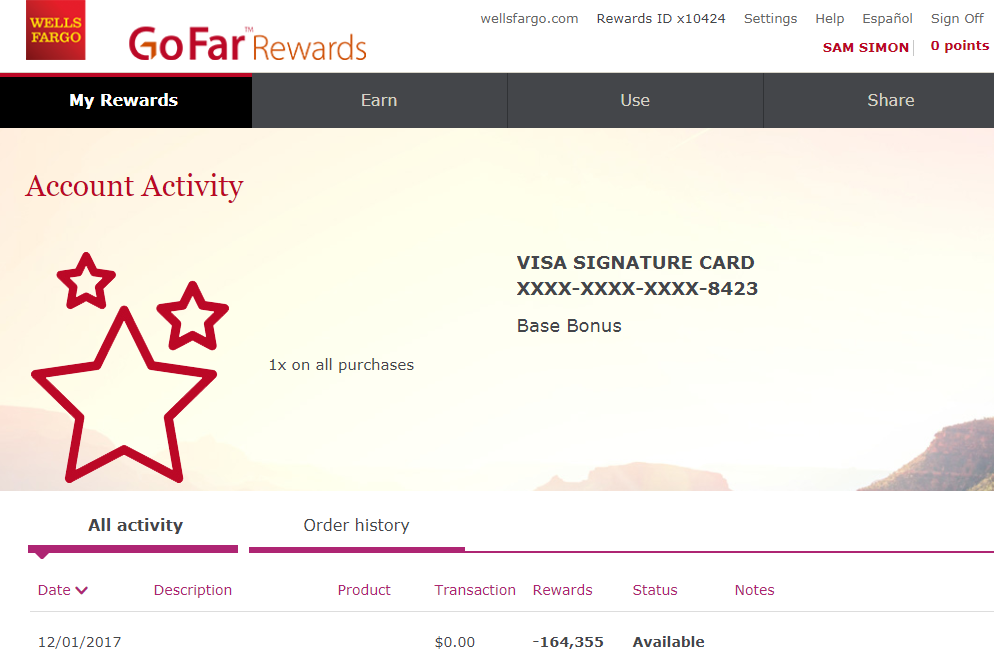 Floors and Ceilings and Spreads (Oh My!)
This post was originally titled "Wells Fargo, You've Ruined Us All." The reason being is that for a time Wells Fargo created a program SO good, so easily manipulated, and so valuable, that it actually created its own economy around it. — Robert's been tearing it up here on Milenomics, with one excellent post after […]
Read More…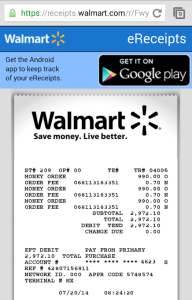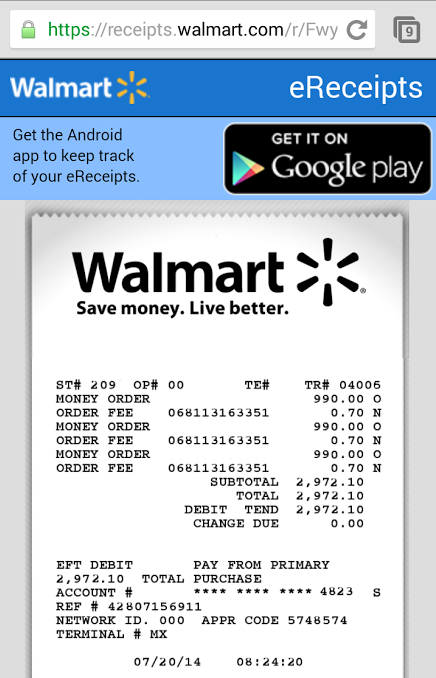 New Walmart eReceipts Help Keep Track of Spending. Should You Use Them?
Those of you who spend a good amount of time at Walmart have probably noticed the latest update to their POS system now has a feature for eReceipts.  I use eReceipts at many other stores, and enjoy the convenience of never having to worry about losing a physical receipt.  Today we'll look at Walmart's eReceipt […]
Read More…
Beware the Float Rule: Giving Staples a $2000, Interest Free, 45 Day Loan
Update 7/9: We're now into day 40+ of this, as no one called me back yesterday from Staples. I will continue to update the post title and body. Update 7/14: After a call over the weekend they finally intiated a refund, and my cash is back as of today. Final Tally: 45 days and 5 attempts to contact Staples […]
Read More…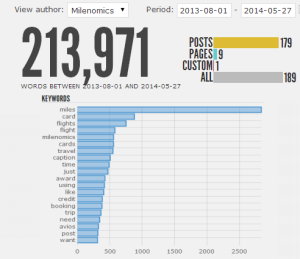 Soliciting Reader Feedback: Longer or Shorter Posts?
Before we get to the above question I'd like to first say thank you to all the readers who've made Milenomics the success it has become.  Changing the world happens slowly, and changing the mile and point world is no exception to that. I started writing this blog because I thought that this particular view of how Miles […]
Read More…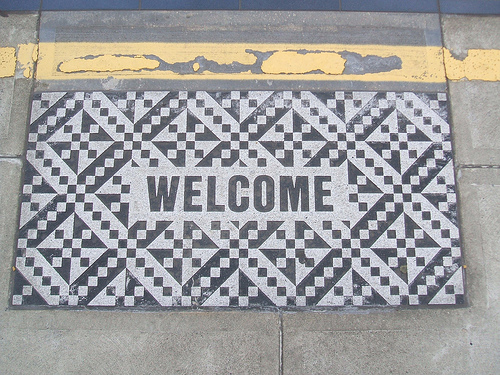 Welcome one and All, to the New Milenomics.com
Welcome, Welcome…. If you've come here from the old site address, or happened to just come across the new address, Come on in! The blog has that "new-blog" smell right now, and I'm not 100% sure everything works. I'd appreciate you leeting me know if you find something missing–images in a post, or a door […]
Read More…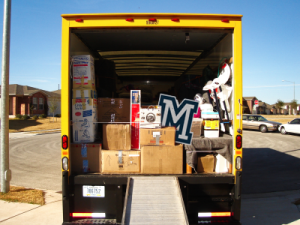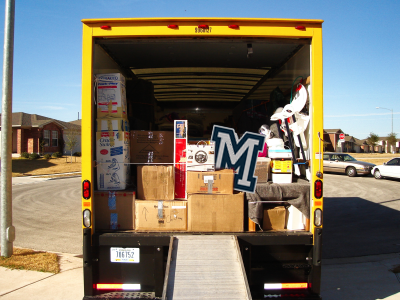 Big News–Milenomics is Moving…to Milenomics.com
The more things change, the more they stay the same… Today's the day. I've been working on this for a few weeks, and today I'm ready to throw the switch! Milenomics is Moving–To Milenomics.com. I started Milenomics a little under 6 months ago. My original goal was to get the ideas in my head out […]
Read More…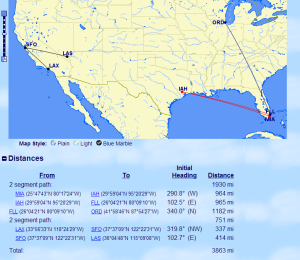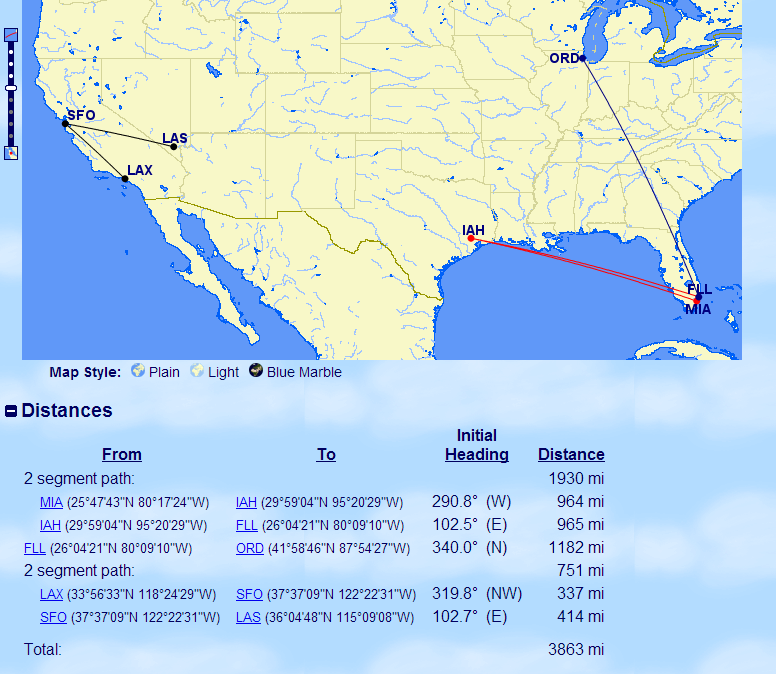 Free Domestic Flights; When and Where to Exploit the Double Down
Sam here: Today's post is guest written by the pointster, who writes the Canadian Blog www.creditwalk.ca.  (Formerly thepointster.ca).  Creditwalk.ca is a resource for Canadian credit cards and travel perks.  The pointster has graciously offered to outline a solid booking technique here on Milenomics for both American and Canadian Readers, a little something I like to call the Double […]
Read More…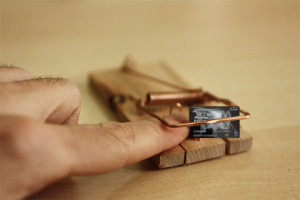 A Trap Has Been Set, and Your Elite Status is the Bait
Note:#401 level travelers, especially those who's employers pay for their flights should consider themselves exempt from these posts.   We've covered it here before, but Standard Airline Elite status really isn't worth much to Milenomics.  In September I introduced our Be Your Own Elite Program here (BYOE), and I'll be posting ideas as the months […]
Read More…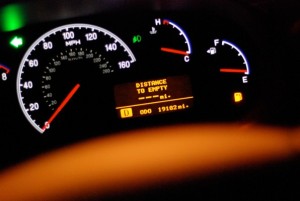 Do you suffer from Range Anxiety? Milenomics Can Help
– Are your mile balances piling up? – Are you paralyzed with fear over redeeming your miles for less than their maximum value? -Do you have more miles than you know what to do with? Milenomics can Help! Yes, Milenomics, that mild mannered website, will teach you in the next three days to let go […]
Read More…