HT to George over at TBB who tweeted this new Delta 2015 award chart. Yesterday Gary reported that Delta would be releasing the new award chart today, earlier than expected.  I took that to mean that the chart would be something they could spin in the positive–since there had been so much negative press over the past week.  The chart can be accessed here, and I'll step through some observations about it in this post.
The Changes are in the Middle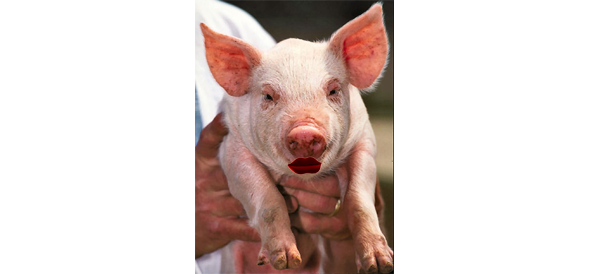 I can already hear the PR spin for the new award chart, "We've decreased the number of miles you need in 42 different categories on the new award chart." Yes, this is technically true. They could also say "We listened, and held our lowest awards the same, and even decreased the number of miles you need in 3 regions."
These truths mask the real change–adding 2 more levels to the current 3 level chart.  Does anyone think 25,000 mile Domestic awards will become more plentiful? Or will 35,000 become the new 25,000? I'm thinking the latter has a better chance of happening.
International and Business/First awards have also gotten the 5 tier treatment, and I think that very few awards will be issued at these low levels.  This type of 5 tier chart also pushes you to book Delta Partners as much as possible, since (presumably) those will still always be booked at the low level. Alaska with Delta Miles? Air France to Europe? Neither of those bookings will go up unless something incredibly dramatic happens between now and January.
Aligning the new Chart in a Mileage Conservation Strategy
Given the fact that for the time being I'm not earning Delta Miles, I'm still keeping Delta in my domestic travel award plans.  As part of a Mileage conservation strategy Milenomics asks you to pick programs for domestic flights, and other programs for international flights.
It isn't  the levels, it is the availability in those levels that matters.  I'm sure there will continue to be 25,000 mile domestic awards–LAX-SFO maybe, or ATL-MCO. Token opportunities really. The meatier the flight, the higher the starting price under the new award chart. Business as usual with Delta really, as many routes have few if any low level award space currently. Delta will announce that they're opening up more and more space in lower levels, and that space will be in the new Tier #2, starting at 35,000.
I'm not removing Delta from my Award Tool belt, and also will keep it my domestic award strategies. I'm fairly sure that most of my flights on Delta metal will start at 35,000, or even 40,000 miles now. I'll look to book Alaska flights whenever possible–and keep you updated on the new award search as it comes on-line later this year.
Did Delta Blink?
I don't think so. Delta has dropped some terrible news on their loyal customers over the past few years, and the only effect it has seemed to have is an increase in their bottom line (and their stock price).

I think this was always going to be the chart–and they pushed it up to try to get some good news out there. How you see this chart will clearly be influenced by how you feel about Delta.
Those who love Delta will see the good on the chart–seeing those categories which have adjusted down, and those which held steady. Those who hate Delta will focus on the negative–two new categories, and pushing most available awards up into those categories.
How We Should Approach Delta in 2015
Milenomics focuses on using our miles. Delta's Skymiles program is a tool which we should use whenever it makes sense. The real keys to watch for in 2015 are how easy it continues to be to earn Delta Skymiles, that they continue to allow close in booking without a $75 fee and that stopover rules which allow free domestic one ways aren't changed as part of the one way feature of the new program.
Delta miles can offer good value for international flights–however booking international flights are harder with Skymiles than most other programs. This doesn't mean you can't use them for international awards, but I wouldn't collect them specifically for that purpose.
Award Availaiblity starting at 25,000, 35,000, even 65,000 just means we need to be cautious, and make sure what our costs to earn those miles are. If you were earning Delta miles by paying for and flying Delta you're looking at a huge increase in expense going from 25,000 to 40,000 miles for a redemption. If you're printing your own for $.004 per Skymile then the difference is $60. Will this push more and more revenue flyers away from Delta? We'll have to wait and see.
– Written by Sam Simon. All ideas are my own, but I encourage you to see my point of view and I promise I'll try to do the same. Connect with me on Twitter @Milenomics.