Editor: We're debuting a new feature here on the blog, "The Great Debate."  This format is a back and forth between anonymous writers who will argue for/against an overall point.  The focus is on the discussion, who wrote what isn't important.
Sometimes these posts might be written entirely by myself or Robert. Other times we might each pick a side, or have guest writers on the blog.  The identity of the writer of each side of the argument is not as important as the debate itself.
Today's Debate Topic:
"Given everything going on in this space, it is clear that currently American Express is Crushing Chase."
Arguing the affirmative is AmexFan, a True Fanboy of All things American Express.
Arguing the Negative is ChaseFan, a Blue Blooded Fan of JPM.
We'll start off with opening statements from both sides.  AmexFan since you are arguing the affirmative you have seven minutes, and the floor:
Opening Statements
AmexFan: Amex has been crushing Chase lately.
The many flavors of their Platinum cards are worth exploring. These cards have generous signup bonuses, and they've been adding benefits that justify their fees. Plus they provide useful uplift on the redemption side.
For example, the Schwab Platinum card enables 1.25 cent cashout of Membership Rewards across all cards you carry. Plus you can reduce your annual fee by $100 each year if you have $250,000 invested with Schwab.
Business Platinum cardholders get a 35% rebate when redeeming for flights with your airline choice, or on any airline for Business/First tickets. When you consider that these flights sometimes are priced lower through Amex than airline direct, that you earn miles for the flights, and you can earn an additional 4x if you have an Amex personal Platinum card it starts to approach 2 cents per Membership Reward point.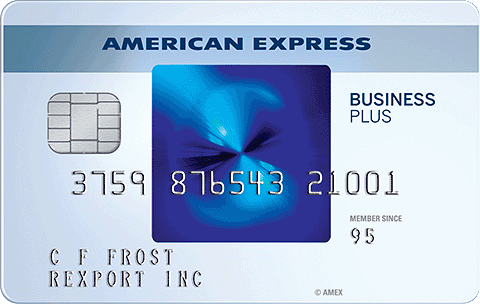 Pair this with the Blue Business Plus card that earns 2x Membership Rewards everywhere and we're almost at a "4x everywhere" situation. And this is on top of a myriad of signup bonuses across their Membership Reward cards.
Sure, their policy is once per person lifetime but you know what? I've consistently received targeted offers for cards I've had already. As a result I've gotten a welcome or upgrade bonus for the Business Platinum cards 3 times.
And it's not just airfare Amex has been good with lately.
I thought it was going to be game over when Hilton consolidated on a single bank. But they've introduced so many new flavors of Hilton cards that I'm eligible for new signup bonuses. And they're generous!
Specifically the Hilton Aspire card with a 150,000 point signup bonus, a free weekend night to start, a free weekend night on your cardmember anniversary, a $250 airline credit, a $250 Hilton resort credit, and Hilton Diamond status. Sure, the $450 annual fee is hefty but man – there's a lot of value in this card. I know people who happily signed up when the bonus was just 100,000 points.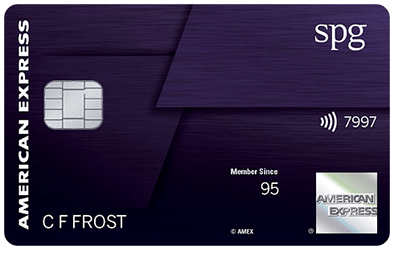 Then there's the SPG Luxury card they recently introduced. They were so kind as to let it be out there restriction-free for three days when it was launched. So even though they're cross-limiting it with Chase cardholders you could snatch it up, earn the signup bonus, and enjoy the 50,000 night certificate on both the SPG Luxury card while still carrying the Chase Ritz card. There are some nice 50,000 point properties out there.
Meanwhile, Chase discontinued the Ritz card for new signups.
Chase's 5/24 policy is such a trap. People who limit themselves from signing up for other cards just so they can get under 5/24 are making a huge mistake.
We saw this recently with Chase increasing the waiting period between cards in the Sapphire family from 2 to 4 years. Seriously? You deny yourself signup bonuses from other banks for 2 year then Chase pulls the rug out from under you and says "on second thought you'll have to wait another 2 years". That's ridiculous.
Between the Membership Rewards cards and hefty signup bonuses for new Marriott and Hilton cards, Amex is firing on all cylinders and Chase is sputtering.
ChaseFan: Amex has not been Crushing Chase lately. If anything Amex is playing catch up to Chase, and is in a distant second place.
All of the above talk about the greatness of individual products is just covering up the main issue with American Express: They're just too complicated to deal with.

Why are there so many flavors of Platinum Cards?
And why does each card have a specific benefit the others don't have?
To me the fact that Business, Personal and even co-branded cards all have a patchwork of benefits means that many of Amex's cards are missing great benefits.  Why can't Amex just create a great card that everyone can hold and use and be happy with?   Chase did it not once (freedom), not twice (CSR) but three times (Freedom Unlimited).
If you don't run a business then more than half of Amex' portfolio of cards are off limits to you.  And that excellent 2x Chase Blue business card that AmexFan is so keen on doesn't have a personal version. Time and time again you're out of luck with Amex if you don't run a business.
Amex loves complexity while Chase strives for streamlined and efficient. For hotels, Amex over complicated their Hilton coup.  And all the greatness of their Marriott cards is lots on a mediocre merger and poor earning values. Amex's strongest Hotel days are clearly in their past with the loss of SPG. Chase is on the rise.  They're just as invested in Marriott as Amex is, and Hyatt is really the brand to be attached to.  Chase recently rolled out a brand new, and improved Hyatt card, with a very lucrative point offer attached to it. All signs point to no 5/24 on this Hyatt card as well which opens it up to all of us.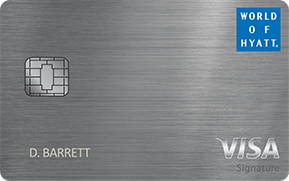 Speaking of 5/24, yes it is real, but I make no apologies for it.  I instead argue it makes Chase a more profitable bank.  American Express wishes it could implement and stick to a 'lifetime' policy, or a 5/24 type policy, but it cannot. Instead Chase can spend the money it makes on keeping current customers happy rather than bribing people with huge sign up bonuses over and over again.
And the last point I wish to make is on customer service.  Consistently Chase customer service seem to understand and solve problems. Amex has a bizarre combination of robots, robotic chat representatives and somewhat surly phone based reps.  I've handled almost everything I need to handle with Chase over Secure Message, and have had far fewer issues overall with Chase cards.
This customer service experience is probably due to the streamlined, non-complex system Chase has created. American Express Membership Rewards is straining under the weight of an ancient program which has been patched over and over to try to compete with other banks' offerings.  That has left a hobbled mess of a program that pales in comparison to Chase's Ultimate Rewards program, which has become the gold standard for what a bank loyalty program should be.  Flexible point partners you know and want to use, high earning, quick transfer times, and even a shopping mall to earn extra UR.  Amex has obscure international partners, some petty point tax to US based transfer partners, low transfer rates, and poor cash out value to their points.
Rebuttal
AmexFan: Complexity creates opportunity for people who know how to navigate the system. It's not that hard to figure out, even for you ChaseFan.
Amex is far less shutdown prone than Chase. I've heard of a couple of people who have gotten a Financial Review with Amex. Both passed without any of their cards being shutdown nor any of their rewards being confiscated.
Contrast this with Chase where it seems like anything that creates "eyes on the account" is prone to shutdown.
I know people so afraid of a Chase shutdown they're unwilling to apply for cards not subject to 5/24. Like the Chase Hyatt card ChaseFan mentions. And the Marriott Business card before it. They're also afraid to spend in bonus categories on their Ink cards. It's like they're so afraid of a Chase shutdown they're unwilling to extract any value out of them.
At that point, is Chase actually that valuable?
ChaseFan suggests that a lot of the value in Amex is tied up in business cards. Okay: Let's take away Chase business cards out of the equation. And then subtract all the 5/24 cards. What are we left with? A bunch of Avios-earning cards, a Hyatt card, and an IHG card. Enjoy!
I keep thinking I'll explore some of the lesser-known Membership Reward earning cards once I've run out of more lucrative options. Things like their Everyday cards, and things outside of their Gold and Platinum cards. But they keep finding ways to present incredible offers I'm eligible for. And their approval standards are fantastic.
And all exaggeration aside: I know two situations where friends in real life had legitimate new small businesses they were getting off the ground where they immediately needed to charge close to $100,000 on their cards. My recommendation to them was to apply for an Amex small business card. They got high limits on their new Amex charge cards, the transactions went through without incident, and they were handsomely rewarded for doing business with Amex. For all the nice things you say about Chase customer service I haven't seen them as comfortable with his kind of spend right out of the gate.
So put that all together and it actually does seem like Chase is becoming less valuable while Amex already has fought its way back to prominence.
ChaseFan:  Amex is no saint, it seems Amex is just blanket denying MB Platinum holders their points. Additionally there are many reports of people who've fallen into the RAT trap.  And true to the impossibly vague and unnecessarily complex nature of Amex, the following now appears on their card applications:
"We may also consider the number of American Express Cards you have opened and closed as well as other factors in making a decision on your welcome offer eligibility."
Why not just make up a fair rule like Chase's 5/24? As this news and the RAT's work wasn't bad enough American Express recently took  the unprecedented step of STEALING money from their customers.  This is beyond a shutdown, beyond a bonus denial.  This is outright theft.
To understand just how poorly planned and executed this heist was I need to rewind to yet another of Amex's jettisoned and overly complex Business benefits; the 'OPEN' network (now CLOSED).  This was an ancillary earning program that business cards were able to enroll in.  When cards were used at certain retailers customers could choose between additional points or 5% cash back.  Sounds great? Well in March of this year they announced that effective Jun 1 OPEN would be CLOSED for good.
In an effort to soften the blow from losing this bonus American Express put in place some really good 10% Cash Back offers for their Business cards, notably Lowes, Staples, Dell and FedEx.  Loading of these offers were very popular, and the maximum number of enrolled cards was reached early.  Amex card holders spent money at these stores expecting their 10% back.  And then, months after paying out the cash, Amex decided to just take back the 10%, claiming users violated T&Cs.  I personally know people who lost hundreds/thousands from this theft. They're average users who lost OPEN, found this new benefit, used it, and are now out hundreds/thousands of dollars.
Is that the kind of bank you want to do business with?  I know I don't.  While Amex is busy not paying out bonuses:
Chase has paid out Billions in bonuses.
Chase pays out referral bonuses quickly.
Chase doesn't cancel popular programs or replace them with inferior copies.
Chase has never blanket stolen money back from users.
Chase fine tunes things prior to rolling them out and only when they're ready for prime time do we get to see them.
Chase is on the upswing for certain, while Amex continues to spiral downward.
This downward spiral seems to be the new normal with Amex. They instituted a 50% rebate on their Business Platinum card. This was already a complex card, and the rebate was a retrofit band-aid of their MR program to try to best Chase's amazing Sapphire Reserve when it came out.  And just as quickly as they introduced it they cut the program, from a 50% rebate to a 35% rebate.  That's Amex for you, constantly acting before they think their actions through. And you and I are left with less and less to show for it as benefits are trimmed away.
Is all of the above the opportunity from complexity you're looking for AmexFan? It seems you've hitched yourself up with a Bank that gives benefits then takes them away.
What benefits that are currently yours or points/cashback you've earned are next to be lost or stolen back by American Express? Is anyone safe against their heavy handed ways?  Give it up, and admit that Chase runs the cleaner operation, and Amex is being crushed by Chase.
Closing Arguments
AmexFan: I'd encourage everyone to take a hard look at their personal potential upside with Amex and Chase given their personal situation for the next two years.
I bet a lot of people will find they have:
5% OBC cards in their wallets
Membership Reward points in their accounts ready to fund domestic and international travel
Access to Centurion and Delta lounges
Enough points and nights at Marriott and Hilton to cover many fantastic trips
Tremendous potential to earn more points, miles, and nights going forward through signup bonuses and ongoing spend
Amex has an exclusive relationship with the best airline in the US (Delta) and the hotel chains with the largest, most useful footprints (Marriott and Hilton).
Earn cashback on the OBC card. Earn 2x Membership Rewards with the Blue Business Plus. Redeem for domestic air travel through a combination of a personal Platinum (the Ameriprise version is fee-free the first year) and a Business Platinum and you'll have almost a 4x everywhere situation. Plus hefty signup bonuses that can be repeatedly earned through targeted offers.
Put this all together and I seriously see more upside with Amex than Chase going forward. Yes, Amex is crushing Chase. Especially lately.
ChaseFan: A Chase filled wallet is a wallet that is built to earn massive rewards and pay off in ways that an Amex filled failed Wallet never could hope to.  Chase offers the best earning, and much more. I'd argue that most of our readers have the following:

5x earning Office Category Card (or two)
5x rotating category Card (Freedom)
3x earning on Utilities, Advertising, Travel.
1.5x earning on all non bonus spend
The above is an unbeatable combination.  No one needs to step outside the Chase UR universe because it is the most complete rewards program ever designed and implemented.  You earn more, and when you go to redeem you have the option of 1.5cents (50% more!) on travel or flexible transfers to partners.  Stronger earning, Stronger Redemption. That's Chase.
You also need to look beyond the earning numbers to see the total package. Chase offers features like Cell Phone replacement, Trip and Travel interruption Insurance, Primary Car Rental Insurance.  Some of these are available from Amex for an additional charge. Some of them aren't available from American express at any level, on any card.  That's shameful, and just another way that Chase is crushing Amex.
---
We're out of time for this edition of "The Great Debate."  Thanks to AmexFan and ChaseFan for coming by to discuss this topic.  What do you think? Is Amex Crushing Chase? Vice-Versa? Somewhere in-between?  Lay out your points in the comments below, and keep an eye out for the next "The Great Debate," only here on Milenomics!