The past few days we've talked a little about Miles earning when you're married, or in a committed relationship.  We specifically mentioned that you'll want to use the strengths of 2 person's credit to spread out risk.  We also talked about creating a system of accounts, and a financial Firewall to protect you from any Adverse Action. If you're with someone who's committed enough to allow you to be on their credit card as an Authorized user there are some serious benefits (and drawbacks) to this.
As I outlined yesterday, your relationship should come first–and you should craft your plan around the parameters of that.  I'd hate to hear a story where miles or credit card applications caused a fight.
I'm very passionate about this subject–my mile earning and spending is something that changed a lot as I started dating, and eventually married my wife.  There have been amazing advances, which have unlocked serious earning of Miles I never thought possible, and also some negatives that are very real, and should be prepared for.
Top 5 Benefits:
By far the best benefit is that you can play the Credit Card Calendar in 2 player mode.  This means you spread your personal applications out every 6 months, greatly reducing not only the number of application pulls on your credit (which disappear after 2 years), but also meaning you can pretty much double up on any good offers that come out, so long as they stay around until the next CCC season for your spouse/SO to apply for.
A second great benefit of earning miles as a couple is that you can strengthen each other's credit by adding yourselves strategically as AU on cards that report AU's to Credit agencies.  This can be a good way to increase the age of accounts on a spouse's CR, or increase total available credit.  AMex and Chase both report AUs.
Note: don't think that just because Chase doesn't have your SO's social security number they can't add a card to your credit report. Credit card companies can (and Chase does) add cards based on home address and first/last name.  If your SO is really protective of their credit and you go ahead and apply for a Chase card, listing them as an AU be careful–you might have some explaining to do.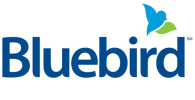 Third, and something that I know a lot of you probably love: the idea of having 2 Bluebird Cards.  🙂 2 BB means twice the loading and unloading of prepaid instruments.  It is important to remember to set up a system of accounts for each Bluebird, so you have unique checking accounts, opened in each person's name.  BB has been known to check the name on these accounts, and losing a BB account isn't something you want to have happen.
Fourth, you've got twice the chances for promotions.  Something like the current US Airways share miles promotion requires you to have a partner to share miles with. Chase freedom 5x bonus categories are 2x as plentiful when you both have a Chase Freedom.  Services like AP and Venmo are easy to legitimately set up with a S.O. Hotel status matches which are one per "lifetime" now give you a second chance with your Spouse's information for example. The list of these goes on and on and on…
Lastly, and most importantly, you have a wonderful travel partner.  Someone who can share places and experiences with you.  I often times turn to my wife and say "remember that meal we had, or that place we saw, or that hike we took?" and she knows exactly what I mean.  There are places that millions of people might visit in a year. Not one of them experiences those places the way you do together.  You're building memories that are a specific place and specific time.
What goes up…
I'll go ahead and de-love the lovefest that is the first half of this post right now; There are some serious downfalls of miles for couples.  I'm going to only list 5 here, but know that there are many, many more than that.
#1 (with a bullet) 2x (or more) the miles needed for a award flight.  All too often you'll read online about a successful award booking, and when you really dig into it you've got a single seat, one way to a destination.  The tag line usually reads "Travel to XYZ in First class for just 62,500 miles."  The return flight is "Fly from XYZ home for just 62,500 miles!" This just seems so achievable.

Fast Forward to you sitting down and trying to book seats.  To replicate this journey you're looking at 125,000 miles per person, for a total of 225,000 miles just for you + your S.O.  That doesn't seem very easy, now does it?
The second downfall is related to this first one, it is the boss coefficient: We've talked about it before when computing your T-Rate.  If you're an airplane aficionado and want to fly as many miles and as many different carriers as possible you might put your T-Rate while flying at or near $0.  Your spouse might not enjoy flying as much as you do.  Or might be terrified of flying.  Either way your Boss Coefficient comes into play, and can dramatically put a stop to the best plans you might have for a roundabout routing for an award, or a mileage run together.
Similarly you might be fine with coach, but your S.O. might insist on Business or better.  If you're rather small and coach is fine for you you'll have become accustomed to cheaper coach award tickets. All of a sudden those 40k R/Ts to europe turn into 200,000 miles for the two of you.
#3 Twice as many, or more, accounts to juggle.  Can you keep all your credit, checking, and prepaid instruments balanced? Now try doubling the number of those accounts. A big part of why I started all my cost tracking and such was because I couldn't keep all the new accounts straight.  A happy accident to that was that Milenomics was born.
Fourth, the inconvenience factor.  When you're using you SO's cards and accounts you're playing with instruments that you sometimes can't legally call in to discuss.  When you're at the store and a fraud alert is triggered it doesn't go to you, it goes to your spouse.  There's a bit of a panic that sets in when you receive a fraud alert and you're sitting far, far away from the store in question.  The first few can lead to some interesting discussions, to say the least.  In the extreme accounts can be closed by the actions one of you take.
Fifth, and finally, the biggest drawback of miles for couples is that you now have 2x as many places you'll both want to go! That means you need even more miles to do so.  (a wonderful problem to have)
I didn't get all the possible benefits/drawbacks, so feel free to share yours in the comments section.  Obviously things change even more considerably when the little ones come along, but that's a discussion for another day as well.[rule]