Edited 12/4: All of the deals in this are now dead (the Amex/Amazon $25 died this morning). You can still enter until 9pm tonight, but the rest of the post is now a history lesson, not a current event.
I'm giving away two United Club passes which I didn't use this past week during my travels.  They expire 12/31/13. To enter, answer any of the 4 questions below, between now and 9PM Pacific on 12/4/13.  I'll pick the winner and announce her/him on the morning of the 5th.
—
Like these passes, I want to remind you of a few things which have ended or are ending pretty soon. I'm also interested in your feedback on them.  I've included specific questions, and would love to hear from you about these four topics.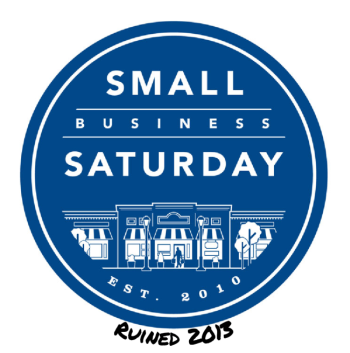 Small Business Saturday
Absolutely not as good as last year's Small Business Saturday. I ended up just running 7 of my cards on my square reader–it wasn't worth it to me to drive out and try to find a store that would let me split my purchase among 2-5 Amex cards–and I wasn't going to go out and spend $20-$30 on each card. American Express has sort of made up for this with a new amazon promo, but I'd still love for SBS to go back to $25 per card next year!
Question #1: What did you use your SBS $10 allotments for?
$25 off $75 on Amazon.com (Amex)
Over the weekend it was announced that Amex Sync was offering $25 off of a $75 purchase at Amazon.com.  After my above upset re: Small Business Saturday, I was happy to see a deal like this come along.  I'll be estimating my Amazon purchases for the year, and registering enough cards to buy Amazon GC's in $75 increments.
One thing I'd like to add is you don't need to deal with all the SYNC nonsense, which is especially annoying when you have many Amex cards.  Instead register for the promotion here:
https://enroll.amexnetwork.com/US/en/Amazon/
The signup is similar to the SBS page–and allows you to handle multiple cards all at once.  I'll probably register all dozen or so of my Amex cards just in case something great comes up.  Amazon also seems to sell retailer GC's, confirmed by F2B blogger Miles, Points, and Mai Tais–so you could use the $25 off $75 deal to buy these gift cards instead.  $75 in Starbucks gift cards for $50 is a great deal for someone like me. Three $25 Subway gift cards for $50 is also a great idea if you shop at subway a lot.
Question #2: What would you use this $25 off $75 deal for?

Ending 12/3-Safeway and Albertsons' Free Miles and Grocery deals
The details of the Safeway deal can be found in the Milenomcis post here. The Albertsons' Deal is in this post.  The deals are different– I've been using the Safeway deal to purchase large denomination gift cards (up to $500), and earn a $10 off coupon.  The net on this is $4 in "free" groceries.  This deal is the best MMR out there in my book.  I'm seriously well stocked up on paper products, and all other non-perishables right now, so I'm looking for ideas on what to buy should I get a few more of these coupons today or tomorrow.
Question #3: What is your "go to" item to buy with these Safeway $10 off $10 coupons?
The Albertsons deal is a bit different–I'm not treating it as a MMR because I earn just 106-212 miles per $100 GC.  Instead I've shifted my nonperishable shopping to Albertsons–meat, seafood, fruits even.  In doing so I easily pocket the $6 from the cost of the GC, and have even found great prices on a lot of items, much more reasonable than Safeway.  My strategy is to buy three GCs in  three separate transactions.  When I return to use my coupons, I break my shopping up into 3 groups, of $20-$30 worth of groceries and another $100 GC in each.  I've been daisy-chaining in this way, so I constantly have 3 x $20 coupons.
Question #4: What has your experience been with the Albertson's deal?
I hope your Thanksgiving was great–and you spent it well.  Travel is great for bringing people together; as advanced as communication gets there is still no replacement for being together.
—
Again, Today, tomorrow and Wednesday you can enter to win the passes, I'll pick on winner at random, and to enter you just need to answer one of these 4 questions above.  Limit 1 entry per day.