Yesterday the news was announced–March will be full of Madness this year as blogs and readers compete in a Tournament to see who can earn the most miles. I feel similar to Milesabound's recent post on the subject, I've got an already busy schedule, and don't know about the time element of the tournament.  Milenomics (and by extension, myself) places a very high value on time over all other things. I've written that I was thinking of increasing my T-Rate from its current $25/hr.  However I just can't do that with this tournament coming up.
Will I win the tournament? I won't know until the end of March, but I'm preparing for battle so I will be ready on Day one. I'm doing what I can now to ensure victory, and I'm WIN-terizing my wallet to do so.
I'm still formulating a complete strategy for the month, so you'll have to wait and see what my plan is. Instead, today I'll go over how I'm readying myself for this month of heavy spending.  I'm treating this like winterizing a car, in anticipation of a long, cold winter.  Not only do I need to have a plan, but I need everything in order for that plan to be executed properly.
Basics: The Wallet.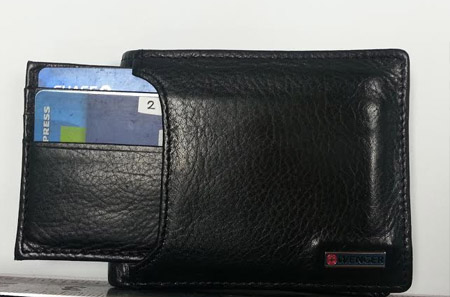 My wife recently gave me the perfect gift: she replaced my old wallet with this new upgraded one.  I've got capacity for 10 cards if I load one per slot, and if I Double up I can hold as many as 16 cards. This is no Costanza Wallet, it folds thin, and sits in my pocket ready to be used at a moment's notice.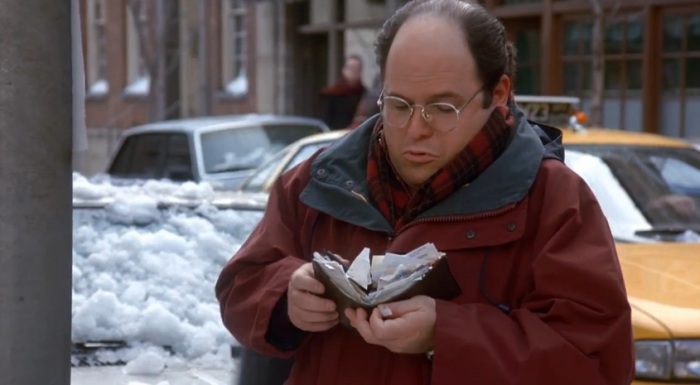 It also has a detachable smaller inner wallet (pictured above), which allows me access to 4 of my most frequently used cards for faster spending. These Speed Slots can save me precious seconds fumbling to try to pull out a card from inside.
Questions you might be considering:
-Will I use all 16 slots?
-What about my four "Speed loading" slots, What cards will I put in them?
-Who cares about your wallet!? (well, I do)
My wallet is over-sized and fits Money orders in the billfold (this gift was incredibly well thought out!), so I'll be able to hold those along with my cards to hopefully become a Mobile Mile Earning Powerhouse.
Introducing: The Cards:
I'm at a bit of a disadvantage in this area–as I don't have a 5x card right now. I'd identified this as an area I wanted to correct in my March CCC applications, however those will happen too late in the month for this tournament. I'm not about to accelerate my application process and so I'll have to stick with the cards I've already got:
Slot #1: Amex Gold PRG.  This will likely be my Go To card for most of the month.  2X in grocery stores and a 15,000 MR bonus for spending 30k mean I could see 75k MR in March from this card.  Will I meet this high of a spending threshold? Will the card break or melt from continued swiping? Will Amex FR me into oblivion? All this and more, at Milenomics in March.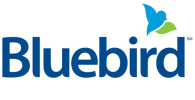 Slot #2: Bluebirds. I don't think a single person will attempt this contest without at least one Bluebird. I'd like to share the system I use for keeping track of my loads on my Bluebirds, something I call the rotate and flip. I've placed 4 small stickers on each Bluebird with the numbers 1, 2, 3 and 4 on them.
When the card has not yet been loaded for the month I place it behind another card, in this case my ID: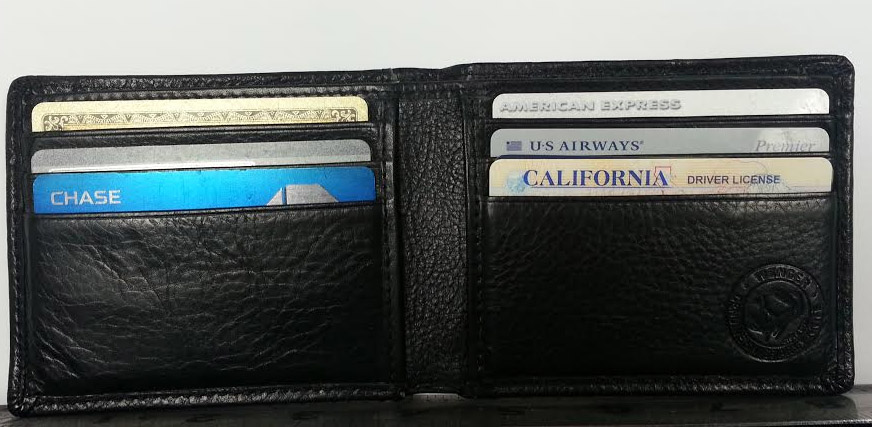 Once I've loaded my first Daily limit onto the card I put it back in front of another card, this time again my ID: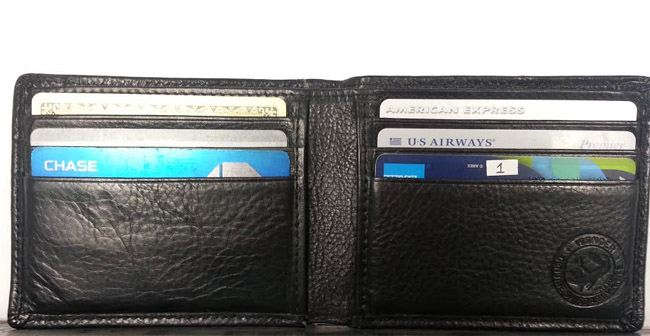 From here I just keep rotating the card after each load: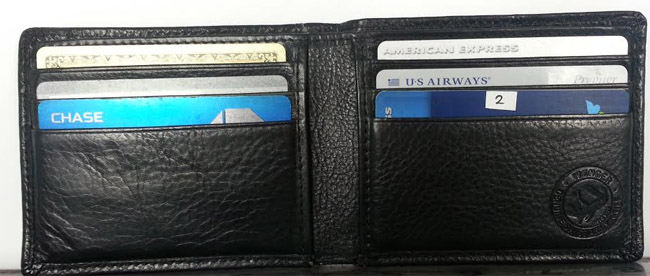 And then I flip over to the back where I have two more stickers: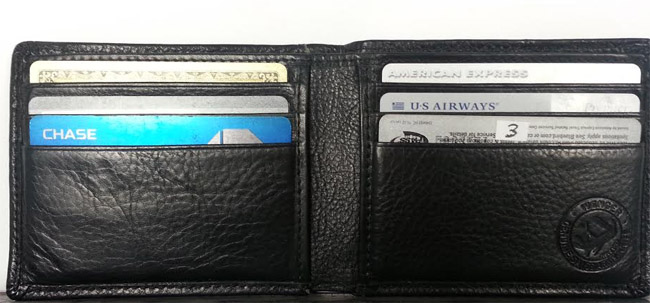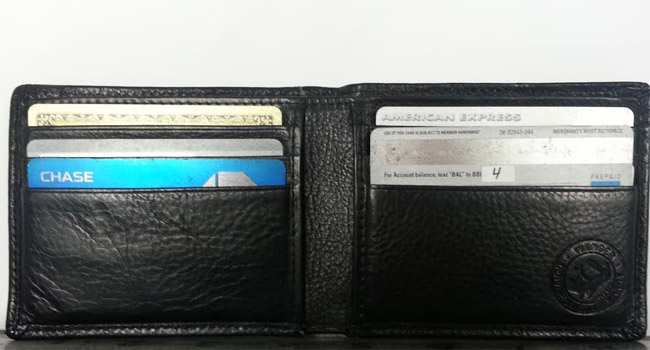 After my 5th load I pull the card from my wallet and keep it safe until the next month. This can help me to know when I'm at my limit on a BB and saves me from being declined on loads.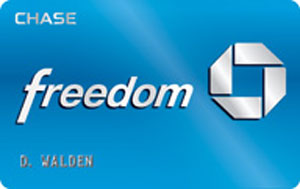 Slot #3-5 Chase Freedom (3): I'm really hoping to push these pretty hard. I haven't bought any "gas" at "gas stations," so I'm really hopeful I can use these 3 up to their full potential and earn a cool 24,750 UR along the way.
Slot #6 Blue Cash Everyday (2):Here's where I'm at a serious disadvantage. I'm not holding high % versions of this card, and there's no Annual Fee or minimum spending calculation in thie tournament.  I'm capped at 3% for all my Grocery store spending on this card up to my yearly $6,000 per card. This is going to make things harder for me, but I always like a good challenge.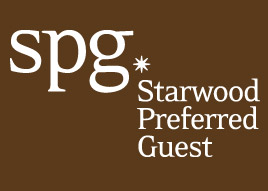 Slot #7 Starwood Preferred Guest Amex: I'll be using this for non bonus spending from time to time during the month. It sits in my wallet, but rarely gets use because of this next card: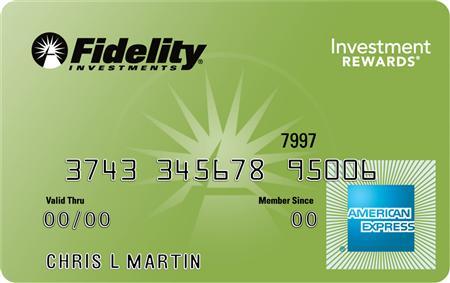 Slot #8 Fidelity Investor Rewards Amex: 2% cash back everywhere. This card is so cool it doesn't even advertise its best features.  I'll be churning on this quite a bit, and it will probably be held in my "speed loading slot."
Who's sitting out: Sorry Chase Sapphire, you're out. I've decided to switch this card over to a Chase freedom in the next few weeks–that switch-over will happen sometime during the first week of the contest.  Even my US Airways Dividend Miles MasterCard is in play. CSP…you've disappointed me greatly!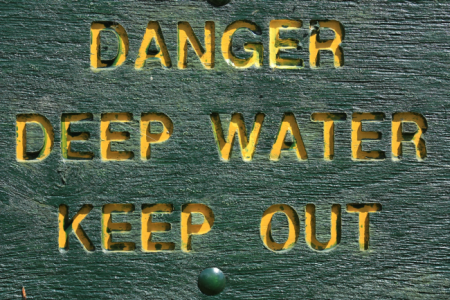 Standard Milenomics Disclaimer:
The last thing I want to have happen during the month is for my wings to be clipped.  Do I need any more miles? No, and I had been scaling back MMRs until this tourney came along. 
-Should you do any of this? No, probably not.
– Isn't this foolish? Yes I think it is foolish to spend money for no reason other than to earn a trophy. However, I LOVE TROPHIES. 
–Could one or more of my cards be shut down? Yes. To avoid this I'll try to limit my spending on any one card to 1-2x my Credit limit for the month.
What Might Change?
This is the area I'm working my hardest on. My standard monthly churn won't work for the tournament. As part of cutting costs as much as possible I want to hit as few stores and as quickly as possible on my churn. Limiting us to a $5k bankroll (per day effectively) is smart, but also could drive my costs WAY up.  Will I buy any VR during the month? My streak of not buying them has been going on for more than a year, and I'd hate to end it. But that trophy just looks so sweet: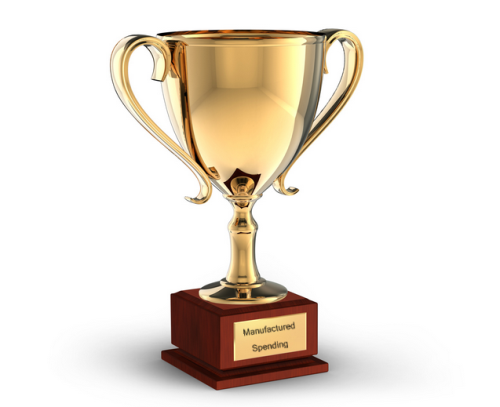 What Won't Change?
I'm obviously going to keep a close eye on my time spent and distance traveled. The tournament doesn't account for those two variables, but I will be.  Does this mean I'll leave miles on the table, probably. Do I stand a real chance of winning this tournament? Probably not–but if you never try, you'll never know!
Follow along with updates here on Milenomics, as well as on Saverocity.com.  Whatever happens I know March will be an exciting time.  Also if I've missed something and you'd like to help me along, send me a message on Twitter @Milenomics, or Facebook.com/Milenomics, or email me, Samsimontravel@gmail.com.
---