Note: What follows is a speech I would give if I was ever elected President of Miles and Points:
—
My fellow Milenomics, today we come together not to reflect on years past, but to look forward towards the future.  I'm here today not to explain away or excuse the current state of affairs, but to add clarity to the world of travel with points and miles.
Earning miles has become easier than ever, yet travel with miles has become more difficult than ever.  There are ever more people with ever larger mileage balances fighting for fewer award seats.
Some of you say "the best years are behind us," and "the golden age is over." While I agree that some deals have died, others are still running strong. And new ideas and processes turn up weekly.
Our ingenuity as a group is second to none. We've crippled corporations big and small, using them to earn our miles and cashback.  I continue to firmly believe in the ability of easy, cheap credit to further our mile manufacturing for years to come.
Transtions
Our domestic airlines are in a 2 year period of flux, moving from the established 1 mile flown = 1 mile earned to a new, incredibly confusing earning structure. However, as Milenomics, we should insulate and exempt ourselves from these changes.  Whenever possible we should default to using our miles for travel, reducing balances as much as possible before spending our hard earned cash.  As actual paid flyers earn less miles we should see an easing of competition for award seats in the long term.
I'd like to take a moment to go over our domestic allies, and where they fit into my mileage conservation strategy.

American Airlines: The state of American Airlines is suspect. The tract record of new management, and the issuance of Billions of miles means something big [and bad] is coming.  The AA empire has flooded the market with cheap miles—use them now, or be beholden to future devaluations and increased fees.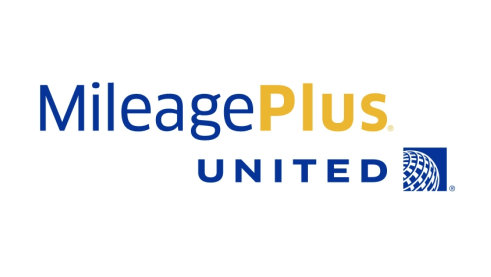 United: The state of United is Divided. Over the past year United has shown it to be a "me too" airline. One which cannot come up with original ideas, and does not know who they are. That said, earning United miles is still incredibly easy, and their award availabity can be some of the best around.

Delta: The state of Delta is STRONG. Gone are the days of fighting the delta search engine for hours.  When dealing with an axis of evil member like Delta, always assume you're being ripped off until you verify that you are indeed being correctly charged for your flights. But with a new search engine, one way awards, and extremly cheap costs to manufacture skymiles, Delta is going to be a surprising winner of a lot of award travel in 2015.
Our Foreign Allies are not immune to the devaluations we've seen from our domestic carriers.

April will see major changes to our Japanese ally. We need to support these foreign allies whenever it best benefits us. Make sure to book anything you need before these programs change, using  your Demand Schedule for future flights. 

Just this week, our British friends, long standing partners in the fight against paying for short and medium haul domestic flights, announced changes.  While the changes will hurt some of us, the silver lining is that those changes don't affect domestic coach flyers.
The devaluation of programs reminds me to caution us all–just because Miles and points are great for some people doesn't mean they're great to collect for all people.
We (should) Hold These truths to be Self-Evident:
If your travel destinations and dates are not flexible miles are not for you
If you live in a very small market, miles might not be for you
If you carry any debt on your credit cards, Miles DEFINITELY are not for you
For those of you whose travel pattern or lifestyle don't lend themselves directly to earning miles, fear not, There are plenty of opportunities to earn cash back, and buy tickets with fixed value points.
Musings on Miles
Cautious Optimism—More now than ever we need to be well educated to the game we play. The layers of complexity are ever increasing, and the ability for the airlines to fleece us out of unnecessary miles and money abound. We must be vigilant, and learn as much as we can about using the right tool for the job.
Fuel Surcharges- I will actively fight against the scam that is the "fuel surcharge," And I ask you today to join me in doing so as well. Never book a fuel surcharge heavy ticket without checking all possible options first.  We should also publicly shame any airline imposing these cash grabs against us, their dedicated flyers. Shame on you for passing on made up fees and eroding the value of our hard earned miles.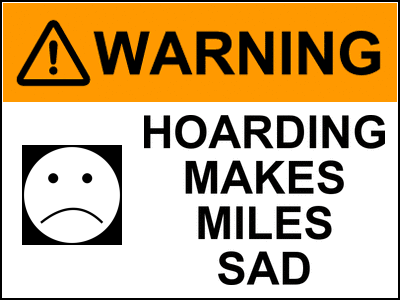 Hoarding- The scourge of our time continues to be a problem. Every week I hear a tale of hoarding gone wrong. Take Mary from Indiana. She wrote me asking what to do about her mileage balances for a trip to Hawaii. Mary worked hard at applying for any and all credit cards she could receive. She had 30,000 to 60,000 orphaned miles in programs from Hawaiian airlines to Lufthansa. To top it all off Mary had a whopping 600,000 BA Avios yet still wanted to know what cards she should apply for in order to travel to Hawaii.
I advised her to first look inward, see what her balances were and try to use those before applying for more miles.  Asking her why she applied for all of these cards, she replied, "I kept emailing bloggers to ask for help, and I received back responses to apply for more cards."
My Fellow Milenomics, more miles is not always the answer.
Mile Hawks will tell you that we need to be aggressive, and root out any and all miles we can right now. I'm here today to outline an alternative plan: One in which you attempt to draw down all your mileage balances to as low as possible, and balance your earning with your usage of miles.  Place your money in a "lock box" and don't touch it until your miles are all used up.
No longer will we be caught holding hundreds of thousands of miles only be surprised when the enemy devalues our currencies overnight.
What We Are About
We're About travel, in whatever way, shape, or form that means for you. It is neither fair, nor right for myself, or anyone else to judge how you travel:
If you're looking to always fly first class more power to you. There certainly are great ways to do so for less, and we've outline them here in the past.  It is incredibly important that we have a frank discussion of the costs associated in doing so. Remember, travel is not free.
If you're a family of Four making your miles slow and steady and booking coach trips I want to make sure that you don't waste a single precious mile if you don't have to.  Which is why, today, I'm announcing a plan to help anyone who needs it with booking awards. Just drop me a line and we'll come up with ideas together. Because the strength of a nation is not in how the loftiest are treated, but in how the nation as a whole is lifted up.
Ralph Waldo Emerson Wrote:
What makes a nation's pillars high
And its foundations strong?
What makes it mighty to defy
The foes that round it throng?
…
Brave men who work while others sleep,
Who dare while others fly…
They build a nation's pillars deep
And lift them to the sky.
—
Today I ask us to all be a little more brave.
I ask us to build each other up, not tear each other down.
I ask you to fight against the enemies who try to take value from our miles as we sleep at night.
Let's Dare to fly, and let's lift each other to the sky.
Together we're going places.
Thank you my Fellow Milenomics. God bless you, and God Bless our mileage balances.