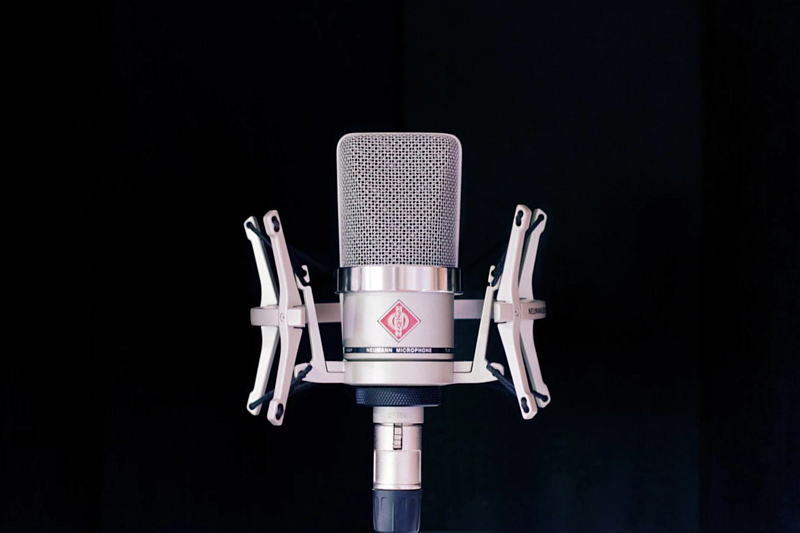 Welcome to another edition of Shop Talk where we discuss what's going on in our personal points & miles space and highlight what we think is interesting in the broader space as well. This is the kind of "Shop Talk" many of you are engaged in on a daily basis, so feel free to discuss with us in the comments section.
Banter
What have you been up to personally in the points & miles space recently?
Robert: It feels like I've been "accidentally" earning some points lately. By that I mean I signed up for some promo or rewards scheme long ago and, without remembering it, earned additional rewards.
First, I stayed at a few Starwood properties for work the past couple weeks and earned 1,500 and 2,500 additional Startpoints from some promotion I don't remember signing up for. Each of the major hotels chains seems to constantly have promos going on. I usually sign up for them but I don't let it influence where I'm staying so it's nice when it happens to work out.
Second, I popped into an Irish pub in Manhattan for a pint of Guinness while waiting for the train. A few minutes after leaving I got an email from Mogl saying I'd earned 10% cashback. Not the biggest win of all time but it's nice when set it and forget it works out.
See: Set It And Forget It: Three Passive Dining Rewards Programs
How about you, Sam?
Sam: No miles falling from the sky for me, whatever you're doing keep it up though!  I think I told you that earlier this past week I went on a self imposed spending freeze. This is mostly for my mental health. I went pretty heavy recently and needed a cooling off period. Ordinarily I'll have those cooling off periods coincide with travel, this time I didn't quite make it, my next trip isn't until May.
There's just way too much repetition in the game and sometimes I need to take a step back and just refocus. That's especially true because my time is so limited, and that means that small but important things often get tossed aside when I'm churning heaviest.  So maybe it isn't a cooling off period, but rather a "address all the things I've been meaning to get to but haven't due to spending too much time on earning miles and points."
One of those things I've been meaning to do is hammer out a day to day agenda and tours when we're in Hawaii next. I do enjoy self directed travel, but that in certain situations there's no replacement for a good tour. There are a few sites we've used over the years, but the main one is now Viator.com. We've used it for years all around the world but strangely enough never in the US.
Robert: I'm terrible at planning things to do once we reach a destination so thanks for the tip on Viator. I'll check them out.
We're headed to Munich and Dublin this summer. I had a quick look at Viator and see some good options for tours out of Munich. For Ireland I'm eyeing a private tour with Rabbies. I went on a group tour with them back in the day in Scotland and thought it was fantastic. Something about the size of their typical groups (not too big), the drivers, the mix of other people on the tour, and the music they played while driving around – completely memorable and worth every penny.
Which Hawaiian islands are you visiting this time?
Sam:  We're heading to Kauai. We went to Maui last year but haven't been to Kauai since 2014 on a babymoon. We've got 9 nights booked at an AirBnB on the North Shore, miles away from the area I liked the least when I was there last.  I'm not the least bit concerned about filling 9 days on the one island. I conceptually have the idea of at least 2-3 days of picnic plate lunches and beach-going.
The remainder of time there would be farmer's markets, hikes, tours, revisiting some favorite places, and being as far away from as many people as possible.
I'm most interested to see how my daughter likes it and how it compares to Maui with a young kid. I've mentioned this privately: for me Kauai > Maui, but I hope to do a more direct comparison now with my daughter in tow.
Just a little more about Viator–almost everything is contracted to a local tour company, they're everything from independent tour guides to the same tours you could walk up to and buy tickets for in person really. The prices they charge have all aligned with the actual price whenever I've spot checked these against things like boat tours, skip the line passes etc. There are two reasons I like to use Viator rather than googling and dealing with the tour companies directly–the first is that you can earn 4-6% cash back on Viator purchases by using a portal. Not a lot, I know, but every bit helps.
The second is that when/if something goes wrong Viator is your point of contact. We had 2 experiences with needing a refund and Viator's reps refunded without incident even though 'all sales were final.'  In all other cases Viator's write-ups of tours have met or exceeded expectations by the actual tour companies.
News
What news in the points & miles space caught your attention lately?
Robert: The Chase Ink Cash 50,000 offer is terrific. Long-time players of this game likely think "meh, not much new here" since they probably already have one or more Ink cards. But if someone going for their first small business card I think this is the one to get.
I say that because the card pairs so well with Chase personal cards like the Sapphire Reserve, making this offer worth an easy $750 towards travel booked through the Chase portal.
The fact that it has no annual fee might not seem like a big deal to people willing to be actively involved with their credit cards. But for those who take a more casual approach to this game it makes a big difference.
I think a lot of people would be amazed how quickly their Ultimate Rewards balance grows just by putting their telecom expenses on a 5x card. And that doesn't even include category shifting by buying gift cards for personal use at office supply stores.
Finally, getting a small business card tends to encourage other banks to send targeted business card offers and those are some of the best offers we've seen lately.
See: Solving Puzzles: Five Ways To Unlock More Credit Card Signup Bonuses
Sam: Interesting that you would say that long time players might think the Ink Cash isn't special. If you're a long term player you're probably locked out on 5/24 grounds. (Me: Sad ?) If you're not, I still think the best way to start with an Ink product would be it would be applying for a Preferred and then doing a downgrade(80k net).  Or if you're a couple playing this game together each getting a Preferred with a referral(180k net) and then downgrading. I absolutely agree with Robert on one fact: The $0 Annual fee makes this card a great long term keeper. 
Whichever way you feel about this card and the bonus on it I think it is telling that this is the second time in just a few short weeks we've been talking heavily about business cards here on Shop Talk. The year is off to a really strong start on Business card opportunities.
Robert: On the Ink Preferred/Ink Cash debate I'd say why not get…both over the course of say 6 months or a year?
The move of getting the Ink Preferred and then downgrading to the Ink Cash, and therefore forgoing the signup bonus for the Ink Cash, made more sense to me when the Ink Cash signup bonus was piddly. Now it's as good as the now-defunct Ink Bold/Plus used to be so it shouldn't be ignored.
Plus the Ink Preferred get 3x on "travel, shipping, internet, cable, phone, and advertising with social media sites". The Ink Cash gets 5x at "office supply stores" and on "internet, cable and phone services" plus 2x on "gas stations and restaurants".
You never know what might code as 3x with the Ink Preferred so I can see merit in having both a 3x Ink Preferred and a 5x Ink Cash.
Sam: I'm certainly projecting my own situation on this one a bit. I'm locked out of either cards; I'm now at 7/24, and my plan to somehow dip below 5/24 just keeps getting sidetracked by lucrative personal offers that arrive 2-3 times per year.
I think you're right that planning on getting both of these is a good idea–but I think I'd rather have the 80k from the Preferred in hand now vs. the 50k from the Cash now and a possible 80k later. I just don't know many people who are below 5/24, would apply for this card and then maintain themselves below 5/24 for that long. Reading that back makes me wonder, what's that say about my friends? 
To me this is like if a Chase Freedom offer existed at $350. That's a historical best offer, but would still make less sense to me than getting a CSP/CSR and downgrading it to a freedom.
Where I am torn is on the future earnings potential of the individual cards. I know you and I have talked seriously about converting to a Ink Preferred for those 3x opportunities. But if you don't have a 5x card for the office/telcom already then it is really difficult for me to decide which of these is a "must have."
I'd probably lean towards the Cash as being the long term keeper, the Preferred is the short term play. In the short term, I think the Preferred has the ability to really earn some huge, cheap UR with the 3x opportunities that exist now. Of course those could be closed up as they have been in the past (PPDG for example), so that's why I think long term, with no annual fee and 5x categories, the [Ink] Cash is king.
I don't think Robert and I will agree on this one. What about the readers: What's your take on these two cards, and the strategies we write about above regarding applying for one, the other, or both? Let us know in the comments below.
In other news, I loved this piece by Greg at Frequent Miler. Not so much because it presented earth-shattering ideas or a crazy loophole. Rather, I appreciated the though process. Successful or not, kudos for trying to bring something new to the table.  There were some small things I took away from the piece that I'll be able to apply elsewhere.
That above FM piece reminds me of our Brandon Asks from the past week, I wanted to scrap that post because it seemed too easy, but I've had nothing but positive feedback from readers about it.
Anything else out there this past week that you would like to highlight Robert?
Robert: Over at MilesPerDay Vinh delivered a short eulogy for TIO. It's always interesting to me when people say a 1.7% fee to liquidate a Visa Gift Card online is "expensive" because money orders are nearly free(!). I don't think there's a better litmus test than this for assessing what type of deal has more value for your situation than analyzing these two approaches. For me, liquidation is almost always the limiting reagent.
See also: Spread, Scale, Time, And Probability Of Malfunction: The Net Present Value Of A Deal
TIO opened up some terrific opportunities. If someone knows of a similar service please let us know.
Sam: I'm really glad you brought this post from Vinh up Robert. I'm a guy who's focus is always on cranking down the fees and cutting those back whenever possible. But TIO was just this insane way to augment that and to pull in massive amounts of miles and points while doing so.
My view of TIO was always this: spending money buying prepaid cards isn't what earns you the miles/points/$$, liquidating them is what actually earns you those points. So when you're selling back a $505.95 card for $498.50 your profit is the the spread on the CC points minus that fee ($7.45). Long Time Milenomics readers know that there's another component there–time, and the cost of buying MOs is often higher in time than in anything else.
TIO let you all but remove the time component of liquidation and reinvest that time into buying more product. Liquidation via TIO was about buying time, or trading time for more volume. And it was extremely successful for those who grasped that and fully utilized it.
I've often said we're in the manufacturing industry. In economic terms you were using TIO to take your overall profits as close to maximum by looking at avenues where marginal profit was lower but increased output made for more gross profit.
Also I think it was a fascinating look into a company that fully understood what was going on in the miles and point space and embraced it. Everyone in the TIO universe was using each other in a game of mutually assured destruction. Even when it looked like it would end both sides kept pushing harder as the hurdles went up.
The fact that it ends up dying because of a data breach is the sad part to me. At least if the plug was pulled we could have someone to blame. Now it just feels like a dear friend who we lost before it was actually their time to go.
Join the Conversation
What's had your attention in the points & miles space lately? Leave a comment below or ping us on Twitter @milenomics  and @RobertDwyer with your thoughts. We'd love to hear from you.