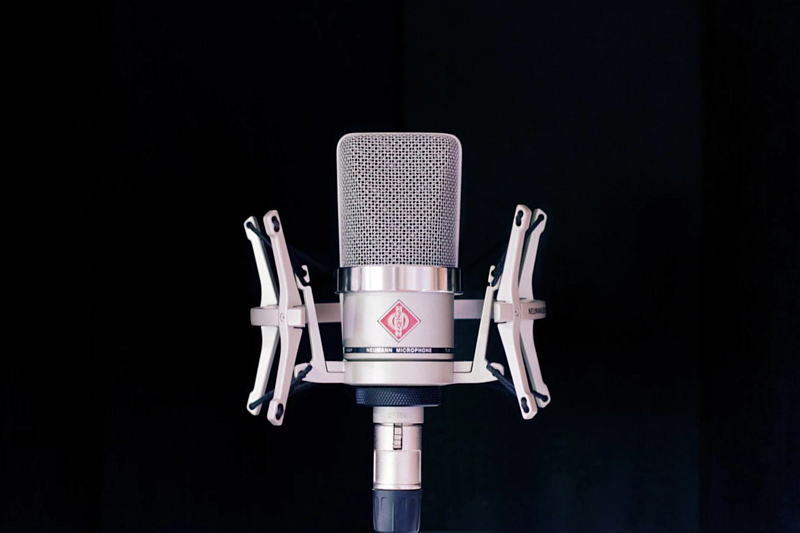 Welcome to another edition of Shop Talk where we discuss what's going on in our personal points & miles space and highlight what we think is interesting in the broader space as well. This is the kind of "Shop Talk" many of you are engaged in on a daily basis, so feel free to discuss with us in the comments section.
Banter
What have you been up to personally in the points & miles space recently?
Sam: Before we jump into banter I wanted to mention that we have a special Guest on Shop Talk this week, Greg, the Frequent Miler. Greg, thank you for agreeing to come by to talk Shop with Robert and I. I know most of our readers (if not all of them!) are already familiar with your site, so a formal introduction is probably not necessary.
Greg: Good to join you!  It's great to see Milenomics back in action.  I'm enjoying the new format, and Robert has been a terrific addition.
Sam:  Thanks for the kind words. Instead of normal banter, would you be open to talking a little about your writing schedule, and a bit about how the blog has changed over the years? Also, knowing that a lot of bloggers read Milenomics, a big question I have is, what have you done to stay motivated after all these years?
Greg: I've always been most productive in the morning, so for years I've attempted to write a solid post each weekday morning for publication the next morning.  Usually I go in thinking that I can whip up a post in about an hour, but then I'm usually still trying to finish it up by mid-afternoon.
While I'm incredibly lucky to be a full time blogger, staying motivated for all these years has been a challenge.  I find that it helps tremendously to speak regularly at events like FTU and the Chicago Seminars where I get to talk with people who are fairly new to the game.  This helps remind me why the game is so exciting.
Robert: Great to have you here, Greg. As a long-time Frequent Miler reader I'd like to say "thanks" for the info you've provided over the years. You've managed to keep things understandable and fun – and that's not always easy in this space.
Personally, I've been bumping into the joys and pains of "living the bank point lifestyle". On paper, the ability to earn currencies like Ultimate Rewards in 3x/5x categories combined with 1.5 cent per point uplift with the Sapphire Reserve is terrific. But in practice it has its limitations. For example with rental cars. And with vacation packages. I think Nick has run into similar issues lately.
We've seen a shift away from airline miles to flexible bank points the past few years. What do you guys think: Does the bank point lifestyle fall apart when applied to other aspects of travel?
Sam: Interesting question Robert. I know I mentioned this in private, but the dominance of Chase in this space is pretty impressive. We're not sitting here talking about how great MR are, mostly [I think] because American Express has created a program that's a nightmarish mess for customers to navigate. Where Amex has these niche benefits that differ by card type Chase has just created a great ecosystem that has some barriers to entry (Add 5/24 links) but once you're 'past the velvet rope' you're golden.
As far as your question, with a finite supply of UR points I believe you should always be using them for your best redemptions. My UR are 'earmarked' for southwest flights and premium cabin awards. The nice part about those uses are that I don't need to do as much research to ensure my ~1.5 cpp value is there, if I'm booking a Southwest flight it is because it is favorably priced versus other options, and when I transfer over and book a WGA fare I'm extracting a nice spread from my UR points as opposed to cashing them out at 1cpp.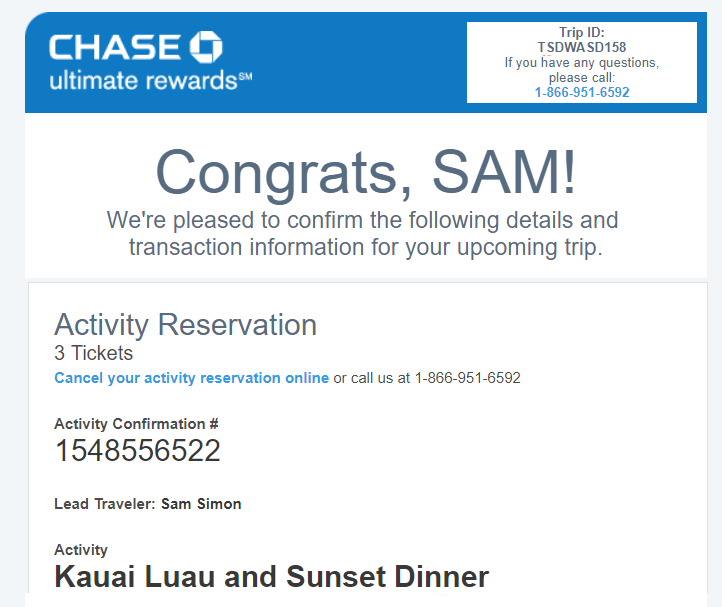 Where it gets tougher are with Rental Cars, Hotels, Tours etc.  You really have to crunch the numbers, and consider things like cancellation policies and such, and also cross compare prices to other websites.  When prices go down, like you experienced recently there can be some erosion of your 1.5cpp if you have less than favorable cancellation policies. 
Two areas where I try to insulate myself from this erosion are those Southwest bookings, and car rentals. Southwest allows me to cancel and rebook at lower prices and hold those points for another trip. For me rental cars too are an  area I just won't book with UR. I'm loyal to Autoslash and their ability to capture savings on price drops. That's why I had/have such hope for DNP. 
Another reason I bring all of this up is that I've found instances where Chase's hotel prices are crazy low–25% lower than anywhere else. But I've also seen the reverse. Your 1.5cpp could be eroded to no better than a cash out situation (1cpp) if Chase has a 33% premium on something. 
What's your approach on something like this Greg?
Greg: I love the idea of paying with points when points offer good value — but I've rarely used the option except with airfare.  With hotels, I keep hearing about amazing finds on the Chase portal, but I haven't seen that myself. And the one time I booked a hotel through Chase it was a bit of a mess since they apparently wait until the last minute to tell the hotel about the reservation.  The reason I was so excited about US Bank's Real-Time Mobile Rewards is that it offers a way to buy travel however we want (directly with a hotel or car rental company, for example) and still use points at good value to pay for it. Unfortunately, the execution of their program leaves a lot to be desired.  I really wish Chase would do something like this because so many of us have Ultimate Rewards points and I bet they'd do a much better job of execution than US Bank did
News
What news in the points & miles space caught your attention lately?
Sam: I know I was pretty sure we'd be talking about the Marriott/SPG announce this week, but there's not a lot of interest to me there.  The most interesting angle for me was the discussion after the fact about the coverage itself. I think yesterday shone some good visibility on the bias that can be out there. 
Instead I'd rather revisit and update a topic from a few weeks back on Shop talk.  I mentioned Greg's piece on "Hacking Avios." So it will probably be no surprise that the companion piece, "Toward Hacking Asia Miles: The Unified Oneworld Award Chart" is another post I'm a big fan of.
I wanted to say thanks to Greg for this quality in-depth writing. I think yourself, Richard, and Drew have always been pushing things out there for readers that really are practical and useful. If someone wants to take the time to really dig in and learn, these kinds of pieces not only help save them miles/money but also help them to get a better overall 'big picture' view of just how this whole game works.  
These types of posts take the collective knowledge of points and miles and push the boundaries just a bit, expanding the overall area of what's known in the space:

Not to sidetrack you totally but I have to ask: was there a practical example (travel) that you had in mind while writing that piece? Or was it mostly academic?
Greg: Thanks Sam.  Lately I've enjoyed digging into some of these weird programs to see if there are ways to push the envelope.  My favorite work in this area was my post "Avianca LifeMiles' awesome mixed-cabin award pricing. First Class for less."  In that post I gave a couple of real world examples of how you can reduce award costs while still benefiting from the fact that Avianca doesn't pass along fuel surcharges.  And if you're willing to throw away the final segment of an award you can do really well.  I've been looking for similar big wins with Avios and Asia Miles because it's a fun puzzle.  With Drew (Travel is Free) mostly out of the game, I now have a chance to play ?. I may look into JAL next, but honestly their system is so confusing that the idea of wading into it is a bit daunting.  Instead, I may turn my focus closer to home to look at some ways to cut award costs with AA and Delta.
Robert: It never ceases to amaze me in this game how the most obvious path is often the worst option, and the best path is the most obscure.
I mean – if someone wants to fly Lufthansa First Class it makes total sense that they'd apply for a credit card from Banco Popular and transfer Citi ThankYou Points to a Columbian airline, right?
It reminds me of the Sweet Rewards Signature Visa deal Greg discovered a while back.
I agree finding things like this is what keeps this game fun. But at the same time there's no shame in expanding your comfort zone with more conventional redemptions.
Sam: That Sweet Rewards link is pure gold, I had never seen that before, good one Robert, Greg. I love the obscure and mildly strange and that checks off a bunch of boxes for me.
That's all for this week on a special guest edition of Shop Talk. If you'd like to continue the discussion with us reach out. And again, thank you Greg for agreeing to write with us.
Join the Conversation
What's had your attention in the points & miles space lately? Leave a comment below or ping us on Twitter @milenomics  and @RobertDwyer with your thoughts. We'd love to hear from you.