How does Milenomics approach hotels you might ask?  As you know from Friday's BYOE post Milenomics places little on brand loyalty.  The reason is because Brands place little on our loyalty as well.  Nowhere is this more true than in Hotels.
Milenomics does not actively collect hotel points.  Did I lose you there? First of all, this is Milenomics, not Hotelnomics 😉 Secondly, the numbers just don't add up.  Whether you like staying at posh, luxury resorts, or just need 4 walls and a clean bed, hotel points are usually not the best way to go when it comes to finding rooms.
Personally I feel that hotel points strangle you into a brand.  If you want to go to a specific place, and they don't have a Marriott, or SPG property, your points are worth $0. This is a corollary of the question: Why are my frequent Flyer Miles so hard to use?  
I used to collect hotel points, but I stopped as my wife and I started traveling more and more. What would happen is one of two things: I either end up finding a paid rate that is so much cheaper than using points or I end up finding a hotel that doesn't offer any type of points redemption but that I love.  In the hotel world, Cash is king.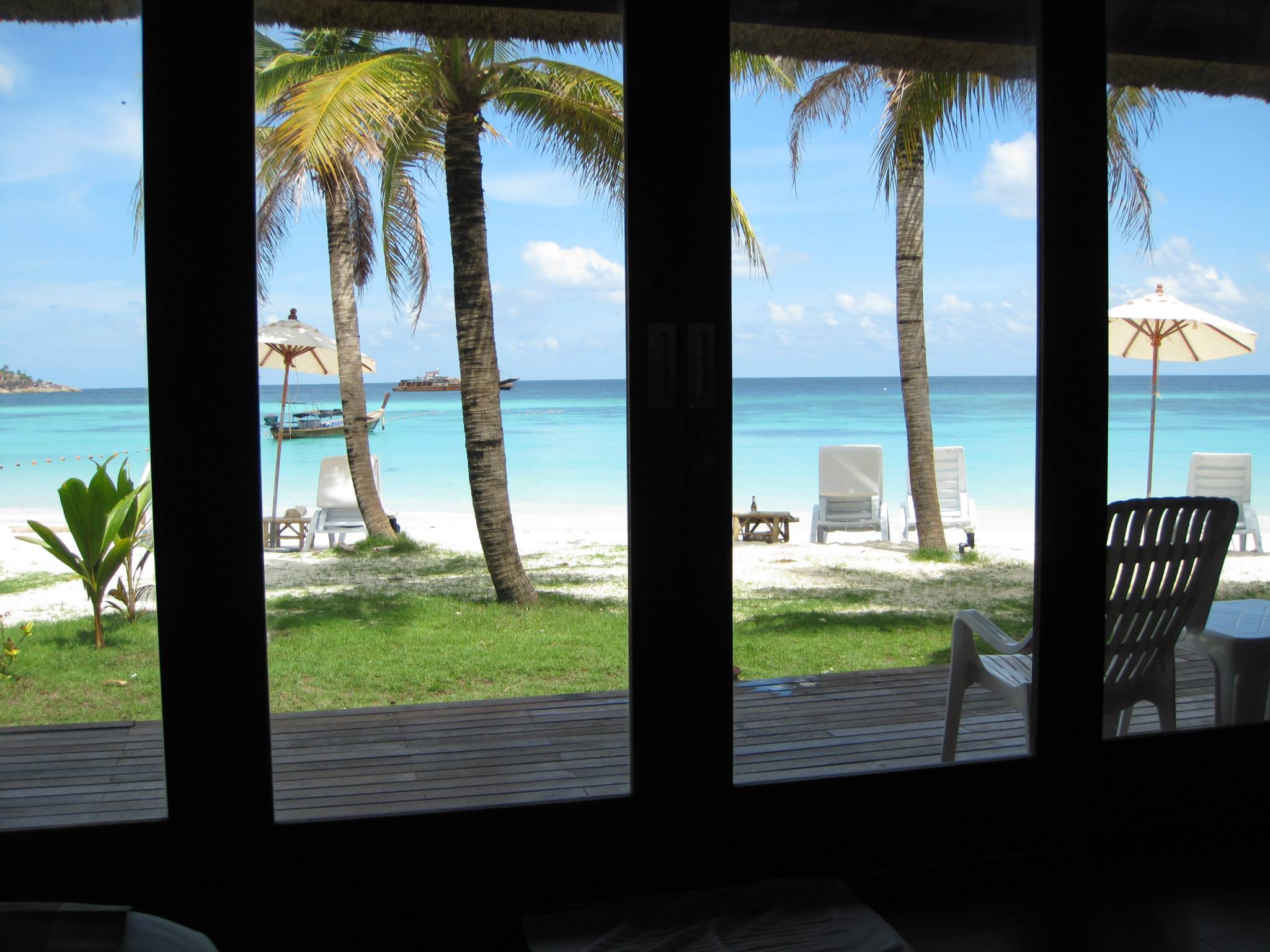 If you're a different type of traveler then hotel points might work for you, and if so great. Make sure that is true and you're not leaving cash and miles on the table. I've had specific hotels (Like the Tambo Del Inka in Urubamba, Peru) that I absolutely wanted to stay at.  I had enough time to churn my way to the points needed, and ended up saving big money.  If I ever end up at the Park Hyatt in the Maldives that's another specific place I'll use points for.
For the most part I've had great luck reducing the cost of hotel rooms with the following Milenomics tips for booking hotel rooms.
Hotel Best Rate Guarantees.
Every major hotel chain has a best rate guarantee process.  Never book directly from a hotel without applying for a BRG/BPG/whatever other acronym the hotel  brand uses for their guarantee.
SPG: Jamison covered SPG's Best Rate Guarantee with a great post here.  I've used it many times to net 2,000 Starpoints at a Category 2 hotel in a city I'm frequently in.  I then book a second night with points (Or even better, C&P). Booking the night with the BRG for Friday and then an award night for Saturday means 2  nights for the price of 1 + 1,000 Starpoints.
IHG: The Holy Grail. I've used IHG's BPG to book $250+ a night hotels for free.  They guarantee the best price online (More about that later) or the first night is free.  Over the past years the program has gotten steadily worse as people online have abused it more and more.  When it works it is great.  I can do a primer on this if there is enough interest.
Hilton: Find a lower rate and they'll match and give a $50 Amex Cheque.  I've never gotten a response from Hilton after filing the guarantee, so for me this one is DOA.  Some have said it works for them, others that they matched the rate but neglected to send the cheque. As with anything, YMMV
Club Carlson Lowest rate Guarantee: They'll match the rate and then lower it by another 25%. I've used this in the past, and it worked well.  Basically find  the lowest possible matching room rate you can and LRG down to that rate minus another 25%. CC Friends and Family rate is $80 per night, at most CC hotels, keep an eye on this, and make friends with a Carlson employee. 😉
Hyatt: Similar to CC Hyatt beats the rate and then knocks 20% off.  I've not used it much, as Hyatt is the exception–a chain with great point redemptions (UR tranfer to Hyatt).
Marriott LNF (Look-No-Further): Best rate guarantee Matches the rate and then takes another 25% off as well.
Jamison's excellent SPG BRG post mentions using www.hotelscombined.com.  I'll second that, it allows you an easy way to see pricing across many different sites.  I'd also like to add the excellent site www.wego.com.  A word of Caution: Wego shows sites outside of the US, which for some BRG programs (most notably IHG's first night free), is against the rules.  The rates might be much lower, but your BRG won't be approved.
Even the BRG doesn't give you the lowest hotel price
Almost every program has the following type of clause:
The Best Rate Guarantee does not apply to:
Unpublished or negotiated rates (e.g., corporate discount rates, group rates, meeting rates);
What does that mean to us?  It means we're usually going to find a lower rate, and not be able to use the BRG.  For example Mr. Pickles posted a list of great hotel Corporate codes. If your employer is on that list, you should check the corporate rate.  Unfortunately the corporate rate cannot be further discounted–so you need to pick your discount. Check, is the BRG rate the cheapest? Is the corporate code the cheapest?  Is there an unpublished rate cheaper than any of them? (see below).
Three wildcards in the hotel booking game:
LMTClub.com: Being a private "club" LMTClub.com is allowed to show you rates below  published rates.  Think of it as hotwire, but because you have to log in, and be a member the hotel name is outright shown to you. http://www.lmtclub.com/. I have some free membership codes for this, if you'd like one post here, or tweet @Milenomics and I can send you one.
Non Hotel Best Rate Guarantees: Non hotel brands have their own Best Rate Guarantees.
Expedia.com: While I hate their rewards program, and I can't say much for their customer service, they have a BRG that is unmatched.  Find a lower price, they will match it, and give you $50 off another hotel stay.  Any brand.  Any amount. Do enough of these and you start to think of every hotel they offer as $50 off the list price. Almost all of my US hotel bookings happen with a BRG $50 off coupon.  Yes I don't get stay credit, yes I don't get elite benefits.  But I save $50 per night.  Often times I'll upgrade us with the $50, paying the same, or less than a regular room for a club level or executive room. A guaranteed BYOE upgrade. 😉
Tip: www.easyclicktravel.com usually has Expedia beat by a few dollars.  Use it to stock up on your $50 coupons.
Priceline and Hotwire. However you feel about these, I'm not here to argue the merits of them. Why I like them: It is pretty easy to determine what hotel you're bidding on.  The site www.betterbidding.com lists competed PL/HW bids, cities, zones, and amenities.  You can be pretty sure you'll get the hotel you want.  I can say that most BRG's aren't going to come close to PL/HW prices.  I typically do a Priceline/Hotwire bid last minute.
A Complex Strategy: Backup Hotel rooms
My strategy is as follows: Book the hotel you want to stay at, fully refundable as early as possible.  You can book with points, book direct from the hotel, file a BRG, whatever.  Just ensure that it can be cancelled without trouble.
Next I keep an eye on that price, if it goes down, C&P availability opens up, or anything changes I'll modify the booking.
Within 1 week or so (still time to cancel) I'll pull up a lmtclub.com or priceline/hotwire search, and see where prices are.  If need be I'll book the same hotel through those channels, and cancel my initial booking. Backup (if cheaper) is the Expedia BRG $50 off coupon, booking one room per night with one coupon per night. Since you don't get the coupon back when you cancel I like to use these for close-in bookings.
But what about my stay credits and elite status?
An amazing thing happens when you're not tied down to a hotel brand/chain. You save money and travel better.  I know some will argue against that fact.  But hotel brands want you to think first of them.  They hook you with the program.
Yes a 10,000 point SPG redemption against a $200 a night hotel sounds great–but when you PL'd it down to $79, and you pull a $20 tip at check-in to upgrade, where's the utility of those SPG points?