Update (8/4/2018): According to datapoints on FlyerTalk, the Citi Prestige Concierge is no longer allowing 4th night free to stack with Hyatt Prive benefits. No word whether Ritz-Carlton STARS is similarly affected.
I was poking around at my Park Hyatt St Kitts reservation trying to improve my position and noticed that the Citi Prestige Concierge is a Hyatt Prive travel agent.
This makes the Citi Prestige Concierge a great way for Prestige card holders to book [certain types of] paid Hyatt reservations. Take for example this Park Hyatt St Kitts offer. You can stack the the hotel's own free night/travel credit offer with Citi Prestige 4th night free on top of Hyatt Prive benefits.
It's not too late to cancel/rebook your reservation if you booked a stay at the Park Hyatt St Kitts through a non-Citi Hyatt Prive travel agent. Although the offer isn't showing online, Hyatt Prive travel agents can still book the deal.
I naturally wondered what other programs the Citi Prestige Concierge might be affiliated with so I emailed them and heard back that they're also a Marriott/Ritz-Carlton STARS travel agent.
This is great news as it creates an opportunity to stack generous benefits with Citi Prestige 4th night free.
Benefits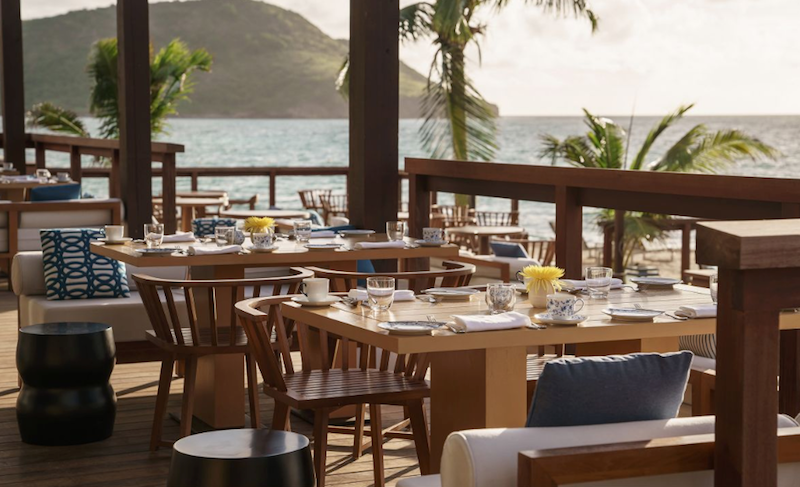 Hyatt Prive (Park Hyatt, Andaz, Grand Hyatt, Hyatt Regency) includes:
$50-$100 resort credit
Daily breakfast for two
Early check in / late check out based upon availability at time of booking
Upgrade into next room category based upon availability at time of booking
Marriott/Ritz-Carlton STARS (many but not all Ritz-Carlton Hotels & Resorts, Ritz-Carlton Reserve Properties, Edition Hotels, BVLGARI Hotels) includes:
Guests are never walked in sold out situations
Late check-out is extended to guests and priority on early check-in given when available
Best available rooms
Customized amenity based on preferences
Continental breakfast for 2 on published rates (rack, corporate, weekend and leisure)
Note: NOT offered for special corporate, wholesale, packages or special offers
Complimentary Basic Internet
Greeting by management upon arrival, personalized handwritten welcome notes
2% Discount offered off Best Available Rate (available to Members of Marriott/Ritz-Carlton Rewards)
The Citi Concierge also has arrangements with some smaller boutique hotels so it never hurts to email and ask if they might be able to stack some additional perks on a stay you're considering.
Implications
Being able to stack Citi Prestige 4th night free with these perks can be a great deal. Especially in situations where a property is running an offer that can stack with Hyatt Prive/STARS benefits.
Take the Park Hyatt St Kitts deal for example, with a room rate is $400/nt. The Park Hyatt offer is 4th night free so that knocks the rate down to $1,200 for a 4 night stay. Citi Prestige 4th night free takes an additional 25% off this to knock it down to $900 for a 4 night stay (before taxes). With complimentary breakfast and $700 in travel credits [$300 per person per stay x 2 from the Park Hyatt St Kitts offer in my case, plus $100 for booking through Hyatt Prive] it's quite a deal. Plus you earn points for the stay.
For me, attaching Hyatt Prive benefits to paid stays is a good alternative to chasing Hyatt status. It doesn't work for award stays, but borrowing someone else's Globalist status through Guest of Honor works well for that situation.
Quick note: I've had difficulty upgrading my standard room to a suite using 6,000 Hyatt points per night. This is supposed to be an option for paid stays but it appears that perhaps Hyatt Prive reservations can't be upgraded this way? Something to keep in mind if a guaranteed suite is something you need for sure before arrival.
Booking
To book, call the Citi Prestige Concierge at 1-561-922-0158 or email them at concierge@yourconciergecenter.com
Reservations booked through the Citi ThankYou portal (or similarly by calling ThankYou rewards travel) do not qualify for Hyatt Prive/STARS benefits. This is a bummer because it means you can't pay with ThankYou Points since the Citi Prestige Concierge has/wants nothing to do with ThankYou Points in my experience.
Bottom Line
It was news to me that the Citi Prestige Concierge is a Hyatt Prive travel agent, and Marriott/Ritz-Carlton Stars can be useful as well.
If you have the Citi Prestige card and booked the Park Hyatt St Kitts deal through a Hyatt Prive agent (perhaps because, like me, you were under the impression that Prestige 4th night bookings weren't eligible for the deal) you might want to re-book.
Going forward I'll consider this avenue, especially when the upside of the benefits and 4th night free make it a compelling option.
I only wish I could pay with ThankYou Points with 1.25x uplift through the Premier card. Since I haven't been able to do that I'll weigh using bank points for hotel stays vs stacking Prestige 4th night free on a paid stay with Hyatt Prive/STARS benefits.