I hope yesterday's post on the Importance of International Travel has persuaded you to become an international traveler.  Now all you need to do is get there. Milenomics will spend this next week on international travel, with this post being an overview of sorts before more specialized posts start up.
By far international travel is much more country or even city specific than domestic travel.  What I mean by that is you really need to be collecting the right miles for each destination you choose.
There are two ways to approach Milenomics for international travel: with a specific destination in mind, or with a specific program in mind. By a specific program I mean that you're earning miles in a specific Frequent Flyer program, but you are flexible with where you will go with those miles.
Option One: Choosing a Specific Location
Remember with miles you need flexibility, in class of travel, dates, or location. The lessons learned in the post "Why are Frequent Flyer Miles So Hard To Use?" don't just apply to domestic travel.  They're actually just as important in international award travel.  Picking a specific location (and date) is harder to make work with miles.  Nothing is impossible, but you'll need luck, and lots of tricks up your sleeve.  Luckily Milenomics will supply the tricks.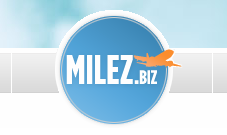 Setting a specific location the first thing you'll want to do is see which programs can get you there.  This sounds easy, but it isn't always.  First; how many tickets do you need? Second, in what class of travel are you looking to fly?  These two together will determine the number of miles in each program you'll require.  A loose estimate of the miles needed can be found by visiting www.milez.biz.  This site will often return programs you've never heard of, remember if you see something that looks too good to be true, verify it before starting to earn miles.
I like to search google for "Airline award chart" and study those.  They'll let you know how many miles you need for your trip.  That said, I tend to stay with the Big three: UA, US, and AA. You'll remember from the disccusion about domestic award travel that there are programs to use for domestic flights and programs for international flights.
Option Two: Choosing a Specific Program
Instead of picking a destination you can pick a program and focus all your earning in that program.  You'll still want to study award charts, but only to know the costs to fly to a region, not a specific city.  This option gives you more flexibility, allows you to focus on one program for maximum mileage earning, and when it comes time to redeem will make finding a flight during your dates easier.
Milenomics focuses on Three International programs: AA, UA, and US.  The reasons for these three choices are as follows:
1. UA and US are both in Star Alliance.
2. AA, and UA allow one way awards.
3. AA allows somewhat of a stopover on one way awards.
4. AA has no change fee to make flight changes, or date changes.  Sadly UA just instituted such a charge this year.
5. All three [for the most part] do not charge YQ (Fuel surcharges).  YQ can be as much as $400 each way on award tickets.  Milenomics is about saving money and miles, paying fuel surcharges don't fit into that philosophy.
6. AA and US have been attempting to merge, which should eventually mean that the miles in both programs can merge.
7. All three are easy enough to credit flown miles to, and to earn miles with multiple credit card input streams.
There are plenty of smaller reasons why these three programs should be your go to big 3 for international travel, but for the most part know this: One or more of them will fly you almost anywhere in the world on an award, with low fees and taxes, and at a reasonable number of miles.
Advantages to Choosing by Destination:
Get to go to a specific location you've always dreamed of
Can split earnings across two programs, and fly one way with each program (added flexibilty)
Have a specific Mileage goal needed, which may help you stay focused and earn more miles.
Disadvantages to Choosing Award Travel By Destination:
Must be flexible in your dates/class of service
Will not be able to totally focus earnings in one program as you won't be able to guarantee that program has flights when you'll need to go. (May take longer to earn necessary miles).
Might need to take less than idea routes to final destination, may take longer to get there.
Advantages to Choosing Award Travel By Program:
Can focus earning into that one program, getting your mileage balance up quickly
Almost guaranteed a flight somewhere on preferred dates
Can post flown miles to that program and know they will be used sooner rather than later
Can choose direct flights, and spend less time on planes/layovers.
Disadvantages to Choosing Award Travel By Program:
Program changes/devaluations may wipe out some of your mileage.
May mean spending more miles (and money) than another program might charge to fly to a specific location.
Less control over where you fly–some destinations may not work out.
Which Way of Thinking is Right For You?
As you can see both ways of approaching the problem of International Award Travel have their strengths, and their weaknesses.  The determining factors are usually how soon you want to travel, and how fast you can earn miles.
The reason these two factors are the ones which determine the way you'll approach International Awards is because they dictate how effective you'll be in one approach or the other.  If you can earn lots of miles fast, with say reimbursed business expenses then even if you need to travel relatively soon you'll be able to choose a specific location and earn the miles needed in a short amount of time regardless of the program you end up booking the ticket from. On the flipside, if you can't earn miles quickly, but need to travel soon you'll want to pick a program, and push everything you can into that program.
The Grid chart for this is as follows:
| | | |
| --- | --- | --- |
| | Need to fly Soon | Can Wait to Fly |
| Able to Earn Lots of Cheap Miles: | Specific Location | Either |
| Unable to earn Lots of Cheap Miles: | Specific Program | Specific Location |
Alliances and Partners:
Whichever way of thinking you decide to go for international awards you'll want to take into consideration Alliances and Partner Airlines.  This is especially true when you are picking a specific location, but also important for Specific programs.
Remember back to our post on searching for Low Level Awards? We discussed how AA is a oneworld partner of British Airways, and so we're able to use Avios to book domestic travel on AA.  We also discussed how Alaska was a PARTNER airline of both BA and DL, and because of that the Hybrid System works, creating free domestic one way travel, and sometimes turning 2 round trips into 1.5.
Alliance members are exponentially more important when it comes to international travel.  Some cities are only reached by alliance members.  Like anything there are strenghts and weaknesses to international award travle with alliance members:
Strengths: Alliance members expand the route map.  US carriers fly to many international destinations, however international carriers fill in the routes, and get you to that final destination most of the time.  Alliance members are able to book award seats on other alliance members' flights when those seats are available at the low (saver) level.
Possibly the best part about alliances is that you can fly these other airlines.  Service on some of them can be fantastic, even in Coach (Y). Seats are usually better, planes are newer, and the experience is just better than flying a major US carrier's international product.  This is something we'll talk more about later this week when we get into a discussion of Coach, Business and First Class.
Weaknesses: Award travel on alliance members must follow the rules of the program your miles are in, not the rules of the alliance member you're flying on.  Usually this is a good thing (more on this later). Sometimes this is a bad thing, for example if you booked two tickets, both on Star Alliance airlines, and one with UA miles, the other with US miles you would have 2 different sets of rules for those tickets. One set for the ticket booked with UA miles, the other for the US ticket.  A second minor weakness is that when seats are sold out at the lowest level you're not going to have access to them.  But we'd almost never waste double, or even triple miles on an award seat, that's Milenomics 101. 😉
There are other small issues: some partners and alliance members have fuel surcharges, and others block some of their best seats.  For the most part Alliances are a good thing for award travel.  You'll want to pick at least one alliance.  If you're able to earn plenty of miles, or able to use the Leapfrog method, you may even want to choose more than one alliance. More advanced #301 Milenomics probably have miles in all three alliance partners.  Getting to the point of having  3 accounts, one for each alliance, all full with enough miles to go anywhere for you + your companions is only important if you're draining miles faster than usual.  Milenomics doesn't advocate miles sitting around collecting dust.  If you're only taking 2 international trips a year decide to either collect based on Destination, or based on program, and stick to that.  The rest of your miles should go towards your domestic Demand Schedule, and then finally cash back.
Tomorrow we'll get a little deeper into each alliance, as we continue our International week with Milenomics.
Don't forget you can subscribe via email in the right hand column of this page, or follow on Twitter @Milenomics.
[rule]