As I outlined a little over a week ago There is currently a deal at Safeway brand stores whereby you can purchase Visa or Mastercard gift cards for 5.95 and receive a coupon for $10 off of $10 spent. You need to buy a minimum of a $100 card, but the variable load cards work as well, up to $500.
If you haven't yet done this (or missed that post), this is just a little reminder that this is one of the cheapest Milenomics Mileage Runs (MMR) you can do.  The fees break down as follows:
5.95 for purchase of Gift Card
($10) Coupon for groceries
Unload costs (Money Order or BB)
Travel
Time, at your T-Rate.
For me I end up at between -$3.22 and -$.45 per purchase on this deal.  That means Safeway is Paying me to buy Miles with most mile earning cards.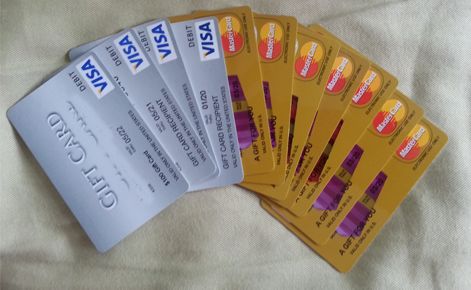 I hold an Amex Gold PRG, which offers 2x MR on Groceries. With that card I' m earning 1,000 Membership Reward points on a $500 Visa/MC gift card.  I almost always transfer my MR to British Airways Avios during Amex Bonus transfer periods.  With a 30% bonus those $500 Gift cards are like getting 2.6 avios per dollar spent.  I also use one of my 3 Chase Freedoms, which earns a bonus 10% on all purchases because of my chase checking account.  Using the Freedom card I'm netting 550 UR per purchase.  This is just another example where Chase Freedom earns more UR than CSP.  If you haven't read about the Chase Freedom vs. Chase Sapphire Preferred you should.
Making Money instead of Miles:
For those of you who, like me, think you can have too many miles, this deal also works for cash back. I use one of my 4 Amex Blue cash cards for this deal. Making a quick $15-$30 each trip helps stock up my Cash reserves for when I travel.  Remember, Miles are great, but cash is King in some parts of the world, and for some expenses like restaurants, cabs, and tours.
When My supply of miles is too high I switch to earning cash with these Blue Cash Cards.  When my Supply is low and my demand is high I switch back.  The law of Supply and Demand of miles dictates this.
Finally, this is a very easy way to hit minimum spending on credit cards. I've been doing the Safeway deals all summer, and if you haven't now is a good time to try it out.
What if my store is cash only?
If your store is cash only you're going to be out of luck.  Another technique I use is to buy with my Debit card just to complete the sale.  If the cashier tells me I can only use Cash/Debit I drop the amount I want down to $100, but buy with debit anyway, and still keep the coupon.  My thinking is that eventually the same cashier will see I'm not a scammer, and let me use Credit.  This has worked for me in the past, but does mean an outlay of capital (The $100) and your time, which means you don't earn any miles (but do make money still, since the coupon is a moneymaker).
Also remember the tips from the earlier thread, vary your amounts spent. And switch up your cards; too much spending on a single card is a recipe for trouble.
Don't forget the Float Rule: If tomorrow your ability to cash out [these purchases] went away would you have serious issues with paying your credit card bill? If you answer yes, you bought too many of these.
Go Slow, and be careful.  Remember Bulls make miles, Bears make Miles, and Pigs get slaughtered.