Short Term & Long Term. It seems that a lot of us only approach these two terms when deciding which lot to park in at the airport. I've found that at some airports the long term lot is actually cheaper for short term parking. Why then do they call the short term lot, "short term"? Or is it that my idea of short term and the airport's idea of short term are different?  When you think about it, Short Term and Long Term don't actually mean anything.  They're purely subjective.  Because of that I'll let you know what each means to me–and then ask you to decide what your short term and long term are.
What Do Short Term & Long Term Mean?
When I discuss short term and long term here at Milenomics I use my own personal definition of the two.  Unfortunately that might mean you and I are talking about different periods of time.  My short term is between now and my next "big" trip.  My long term is between now and my second "big" trip.  This usually means for me Short Term is < 6 months. Long Term is usually 6-16 months or so away. Anything over 16 months is too far for me to comfortably plan.  I consider that time the great beyond.
Not only is it important that you know my short term and long term time periods, but also you need to know your own short term and long term.  Is short term for you one month? Is your long term 3+ years away (say when your last child goes away to college)?  Knowing this is important–if your long term is 3 years away I would be very careful in collecting miles right now.  Maybe Focus on a good cash back card–and learn the ropes with it.
It is important we know the periods we're talking about (even just in our heads) so we can stop, and ask ourselves "Do I need to do this now, or later?"  
Knowing
Your

Short & Long Term is Important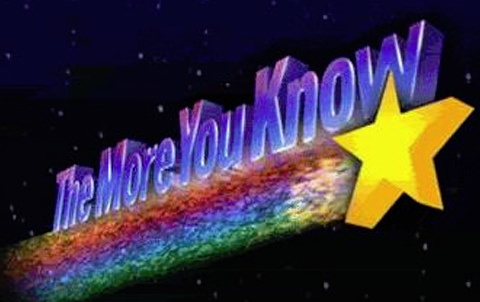 We've seen some serious devaluations lately–and those devaluations will surely affect your travel and Mile earning in the Long Term.  However they might even affect you in the short term–depending on the devaluation, and what you define as short term.
If you're earning and burning, and short term to you is < 3 months you'll be less affected by sudden changes. However, if you're like me–or if your Short Term is even a longer period of time, you're more open to being affected by devaluations.  I've heard from readers who are actively planning trips into 2015, and even 2016.  That's incredibly long term.  In fact that's so long term I'm not sure you can confidently "know" that things will be the same as they are right now.
Remember airlines can come and go from alliances.  In addition rules change, mileage needed changes, and programs can turn from good, to bad, or even ugly.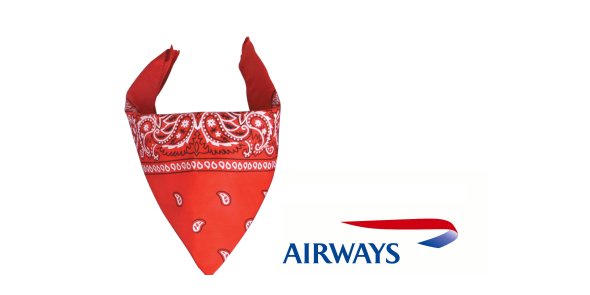 British Airways used to have a very different award program than it does now, among the best parts of it; Unlimited stopovers.  Sure there were sometimes Fuel surcharges–but you could create such a flexible route that this wasn't too much of a concern.  You could take advantage of free one ways at the start and end of each trip, and a stopover along the most direct route of travel to your destination.
That all came crashing down with the new "distance" based avios system on November 16th, 2011.  What that meant to someone planning in the long term was that the rules were totally out the window.  Imagine saving up 200,000-300,000 Avios only to be gut-checked with a program that now cost 2-3 times as much for your dream award.
In the short term this dramatic program change gave some people an option to wait, and save miles, since some specific routes went down in miles. Others had a short term incentive to book under the old system, and lock in under the old program.  Short term & Long term were affected in very different ways by the issue
Short Term Planning Vs. Long Term Planning
Short term planning is usually effective without having to worry about devaluations.  This is because most programs give some sort of window before changes go into effect. Unfortunately, If that window is shorter than your "short term" time period–then you have a very real problem. My 6 month short term period is a risky length of time–leaving me open to potential devaluations.  However because I'm committed to a demand schedule of 6-12 months I need to do my short term planning over this period of time. Doing so allows me to use the Hybrid system, and other tricks to save miles and money. This is a trade-off I'm willing to make. Long Term Planning is much more sensitive to changes in programs.
Real Life Example: I was helping a friend book 4  business class seats to DAR from the US (using Skymiles no less!).  The friend had been saving his Skymiles for 3+ years, almost all earned with paid flying on DL (he's a PM) with a plan to take the family to DAR in August 2014.  I happened to get caught up in the plan and started helping him earlier this year. My friend had calculated that he would have enough Skymiles sometime around August 2013, with plans to book as close to 331 days out as possible, sometime in September 2013. He was weeks from booking, and his 3 years of planning was about to be realized.
When I woke up on August 18th and saw Delta's new award pricing was loaded for all flights after June 1, 2014, I had to call my friend.  It was an awful call to make.  This poor guy flew 3+ years worth of flights all with Delta, and was saving up his miles to take his family home for a dream trip.  Instead I gave him the bad news–that he needed another 80,000 Skymiles just to make the trip happen.  He now had to scramble to make the booking happen–and save the trip.
He was thinking of flying mileage runs to get those miles. Spending time, and money for no reason other than to offset the inflation of DL skymiles.   The worst part (to me) was that he took it in stride, and is still a Delta fan!  Fortunately, together we crafted a plan where he booked a R/T to/from Europe first since he had enough miles for that even under the new award chart, and those flights were tough, especially getting a nonstop to/from LAX to Europe.
Once he earned the miles he needed to "fill in" the EU-DAR potion he would call in and make the change. As a DL PM he wouldn't be subject to the change fee–but he would need to get lucky with availability otherwise he'd either be stuck cancelling the whole trip, or just going to Europe. Doing this meant he didn't waste the money on the Mileage Runs–he could earn the miles as part of his normal travel pattern. Had he needed miles in a much more short term time frame, he might have handled the situation differently.
Past Performance is Not Indicative of Future Results
You've probably heard or read the above disclaimer whenever you've looked at market investments. The saying is meant to convey that nothing in a company's past should be used to  indicate future returns.  Looking at how wonderful was does not mean it will do just as good, or stay steady–or not go out of business; any of those are possibilities.
We've talked a lot about crafting your personal mileage plan here at Milenomics. The past performance warning is one we should use with our Mile earning: just because you love a program today, or had a great time flying on it last year/two years ago/ last month, does not mean it will continue to be a great program. While it may continue to be a great program for you, it could become a terrible program for me, or vice versa.  We should look forward, not back, and categorize miles we earn as miles for short term use, long term use, or both.  And of course, we should be using our miles–not saving our miles.
We can also try to funnel all earning into one program whenever the need arises.  This is another reason we shouldn't close out credit cards once the annual fee comes due.   Between my wife and I we have at least 4 AA earning cards.  Should When the next AA devaluation comes along if I'm caught with a shortage of miles for a booking you better believe I'll be cranking on all of those AA Cards as hard as possible to earn the miles to offset the inflation.
You May Only Have One "Term"
If you're constantly traveling, earning and burning could be done entirely in your "short term." This exception is likely found in a #301 Milenomic. I'm not in that category, since I do have a long term.  I could also envision a #101 traveler who earns only in the short term–say someone who likes to travel spontaneously, and just signs up for CC's to cover their few domestic trips each year.
Flexibility is Always the Key
As mentioned earlier in this post, you may have different time periods than I do. And none of us can tell when another devaluation is going to hit.  So we need flexibility, and the ability to shift gears.  Ultimately, My friend was able to book the 4 business class seats to DAR, and I'm sure the family will love the trip.  However his inability to earn miles quickly could have put his plans in danger, or cost him plenty of time and money doing Mileage Runs.
We've talked about flexibility numerous times here at Milenomics–even calling Miles  "Flexible Flyer Miles." This flexibility extends to your earning, and programs you choose as well.  We want to focus on short term programs until our demand is met–and then switch to longer term programs using the Leapfrog method.  And of course the longer out we can book our trips the less sensitive to devaluations we will be, since we lock in our tickets regardless of future changes.
After our mileage needs are met, switch to cash back earning. Whatever you short term or long term time period is: Miles are great, but cash is king. 
---