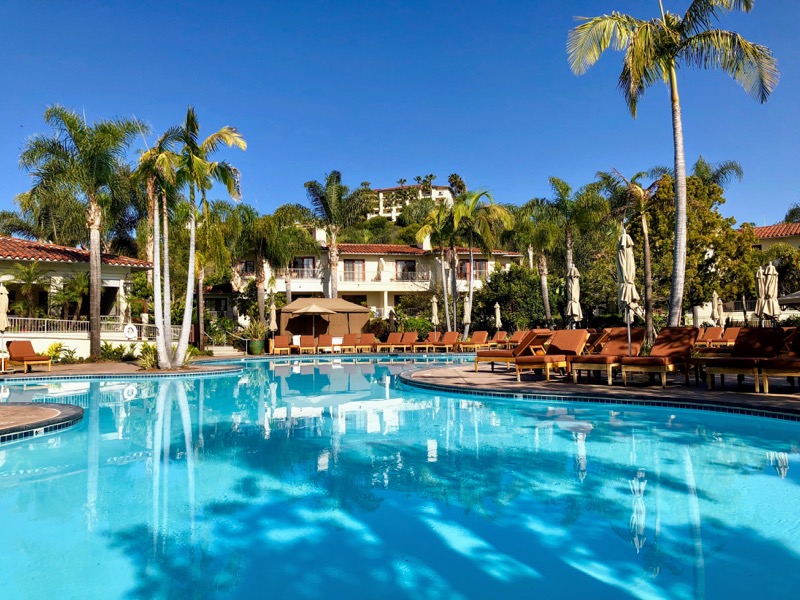 We're headed out to California for vacation this week, splitting time between our beloved Four Seasons Residence Club Aviara and Disney's Grand Californian.
Here at Milenomics we like to talk about "techniques we use over and over again". Because the Net Present Value of a deal is higher when it can be repeated thus generating a stream of profits.
See: Spread, Scale, Time, And Probability Of Malfunction: The Net Present Value Of A Deal
That being the case, I'd like to share some thoughts on how timeshares have been an enjoyable component of our lodging strategy over the years. The space timeshares afford is nice for families, and if you're staying at a hotel timeshare the quality standards align with the brand they're associated with.
As I developed familiarity and comfort with a given property, and learned more about points and miles, I gradually shifted my strategy:
A preview weekend
Renting from a broker
Renting from a private party
Booking as a hotel stay with flexible bank points
Why Hotel Timeshares?
Luxury hotels are great, but they can be tight for a longer stay with a family. AirBnB/VRBO/etc may be great for some sitautions (especially in areas without timeshares) but they don't come with the services hotels provide. I find luxury hotel timeshares to be the perfect combination of space, quality of accomodations, and service.
There may be some great unaffiliated timeshare properties out there, but it gives me comfort staying at a property I've never been to before if it's associated with Four Seasons, Ritz-Carlton, Hyatt, Disney, etc.
To get a feel for timeshare quality you can consult TripAdvisor. Another good resource is the Timeshare Users Group.
See: Timeshare Users Group Top Timeshare Properties in the World
Preview Weekend Offers
Preview weekends can be a great way to check out a timeshare property. I've heard stories ranging from "they hardly pressured us at all!" to "that was the most painful experience of my life".
The first time we visited the Four Seasons Residence Club Aviara was on a preview weekend when they were first developing the resort. The experience was absolutely wonderful: No pressure whatsoever. Gorgeous accommodations. Complimentary tickets to the Padres game. They really took care of us. We were so sufficiently "under the ether" that I tried to convince myself (and my wife) that buying in at $25,000 with $2,500 annual maintenance fees would have been a good deal.
Resale Market
I've been to the Four Seasons Residence Club Aviara so many times I probably would have done just fine if I'd purchased it…at the right price.
The same 1,600 SF 2 Bedroom unit they offered us for $25,000 now goes for as little as $2,500 fifteen years later.
The "catch" with buying timeshares at low prices is the maintenance fees. In this case, $2,500 per year (on top of the $2,500 purchase price). The place is really nice, but that's one of the highest maintenance fees in the timeshare industry.
Renting from a Broker
So rather than purchasing, we've rented.
The first couple times we rented, we went through a broker for peace of mind. It worked out great, though it's sometimes difficult finding a rental available (or switchable by the owner) to the exact dates we needed. Cancellation terms are also tough (ie, they're non-refundable). And it's hard to get anything other than a full week, which is sometimes longer than we'd like to spend in one location.
And we had to pay with cash. Ouch.
Still, it was a good introduction into timeshare rentals. We paid less for the rentals than the annual maintenance fee. Usually around $2,000/wk for a 2 BR which means that the person renting it took a loss that year (especially when figuring in broker fees).
The prominent brokers vary by property. For example, an option like this for Disney timeshares is David's.
See: David's DVC Rental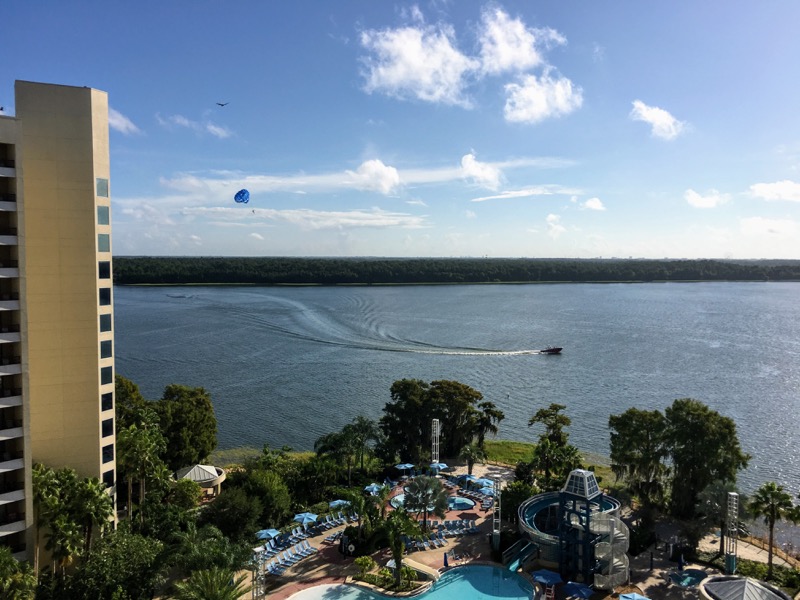 Renting from a Private Party
After developing familiarity with pricing and availability we rented directly from an owner through Redweek.
Redweek is a timeshare rental/resale site that connects owners with renters/potential buyers. Owners list dates available and asking prices. Redweek provides a certain amount of verification of listings, and they offer low-fee brokerage services for purchases.
You need to sign up for a free Redweek account to browse prices, and pay a nominal membership fee to contact owners to make an offer on a rental listing. As you'd expect prices are lower than through a broker.
After renting from an owner one year, I was able to contact him again the next year and request he reserve a specific week that suited our needs. Everything is negotiable, but if you find a good price on a week that suits you it's a matter of how hard you want to negotiate.
See: Redweek Four Seasons Aviara
Booking a Timeshare as a Hotel Stay with Bank Points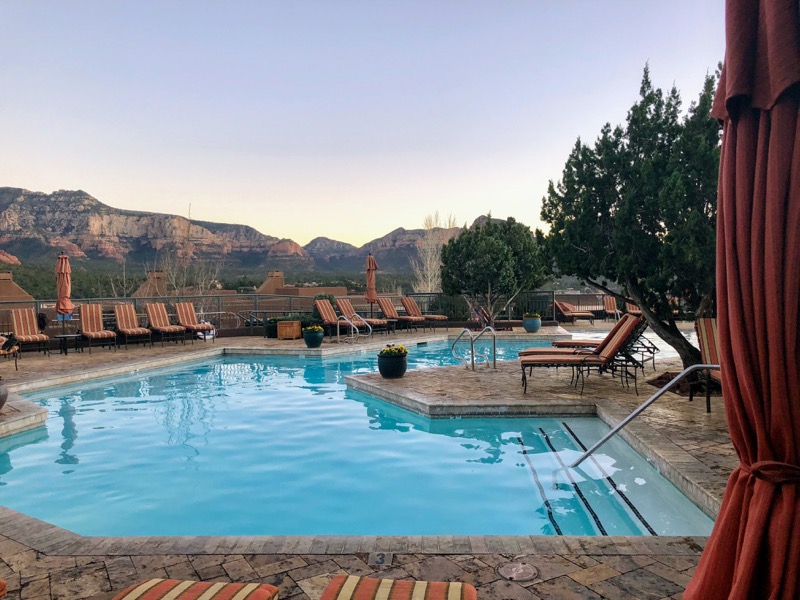 Some hotel timeshares can be booked with proper hotel points, but that's not my go-to.
Many (almost all?) of these hotel timeshares can be booked directly with the hotel or through an online travel agent.
That means that in most cases they can also be booked using flexible bank points like Chase Ultimate Rewards with 1.5 cents a piece of uplift if you have a Chase Sapphire Reserve card. When using bank points you don't have to contend with award availability and you have a broader selection of rooms as compared to when booking with hotel points.
For example, I booked our upcoming Four Seasons Aviara stay through the Chase Ultimate Rewards portal powered by Expedia. The hotel was running a Third Night Free promotion, and that pricing came through on the portal with no fuss. The Chase Expedia portal is great…when it works.
See: This Week In Bank Points: Hotels In London, Venice And Rome
I say "in most cases" and "when it works" to indicate two caveats: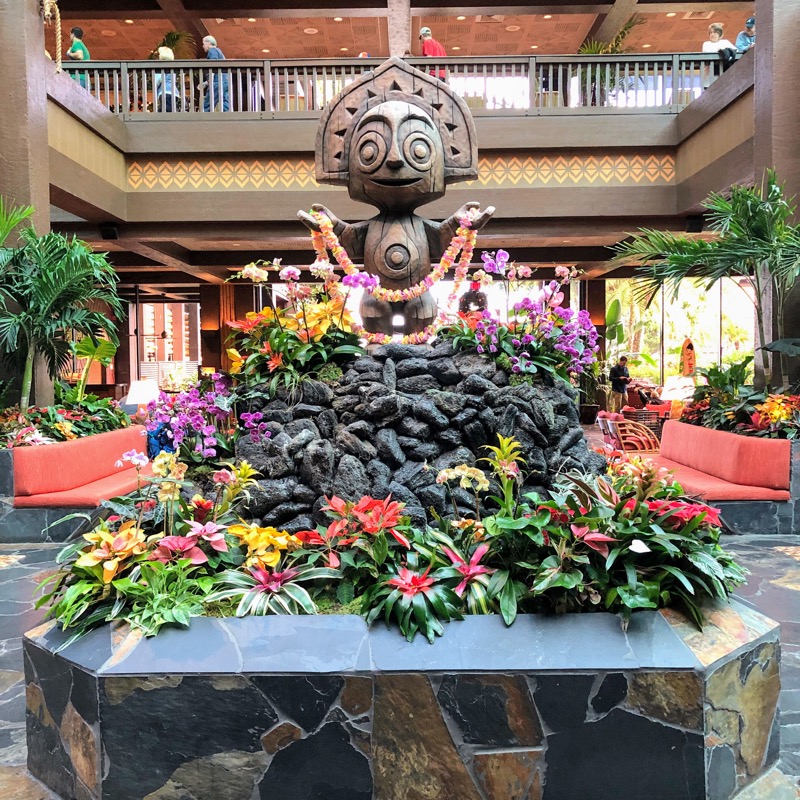 We stayed at Disney's Polynesian Villas – a Disney Vacation Club property using Citi ThankYou Points. We were able to get 1.25 cents per point of uplift through the Citi Premier card on the best pricing Disney had available by calling the Citi ThankYou Cruises & Tours desk.
See: One Weird Trick When Using Bank Points At Disney
Bottom Line
Booking a hotel timeshare like the Four Seasons or Disney with bank points is great because:
You get to take advantage of the uplift associated with booking with bank points (1.25/1.5 cents per point, 4th night free with Citi Prestige etc)
Neither of them has a loyalty program so you're not missing out on status benefits by booking with bank points
But this approach, hotel timeshare rentals with bank points, has broad applicability that's served me well for years.
How do you play the timeshare game, if at all?