It is now so easy to have a phone with you that works in almost every country on earth.  The excellent prepaid with data wiki is a good resource for finding the right SIM card for the country you're visiting (special thanks to Jonk at Wanderlusty who is the prepaid SIM and international roaming guru.) The benefits to using a prepaid phone are that you have a local number, and you pay much less than you would if you used international roaming as part of your current provider's plan.  Literally the difference between 2 cents a minute and 79 cents per minute–a prepaid local SIM is the #1 way to save money on your phone calls while overseas.
Simply bring an unlocked phone with you, and when you land buy a prepaid SIM card. Pop the SIM in your phone and you're ready to go.  I'll share some more tips to stay connected tomorrow, but for now I want to outline the phone I prefer to use while I'm overseas.
My daily phone is an unlocked Android phone which works on both CDMA and GSM networks–which covers almost all of the world.  I do bring this with my when I travel. However I also travel with an unlocked GSM phone so light, so good on battery power, no smart phone can come close to the usefulness of it. Allow me to introduce what I believe is the ultimate World Phone (cue 2001: A Space Odyssey title theme):
That's right, when I'm away from home I rock a Samsung A157V, a phone so feature-less almost no one here in the US still uses one.  I'll outline why I use this phone when I travel, and I'll also talk about how to get one for cheap.  Today I'll be giving away a fully unlocked world phone ready Samsung A157V phone to one lucky reader. 
This is by no means the only quad band world phone out there.  Any cheap pre-paid phone which supports all four GSM frequencies (850, 900, 1800, 1900) and can be unlocked cheap/easy is a good candidate for your GSM World Phone.
Ugly, and Proud of It
This phone is so ugly it gets beat up by the cooler phones out there. But the fact that it is so ugly, and so utilitarian is both its best quality, and its worst quality at the same time.
Just look at the outside face of the phone: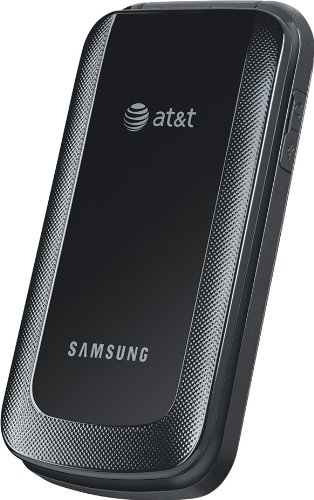 If a Star Trek communicator and Norelco Razor had a child, this would be it.  No it won't win you any awards–and it won't give you turn by turn directions–but it is dirt cheap, and today it can be yours for the low, low price of FREE.  Before I get to the giveaway I'd like to outline why I take this phone with me on trips:
Why I Prefer Dumbphones to Smartphones
I've traveled with both smartphones and dumbphones, and I really do prefer dumbphones for a few reasons:
1. Battery Life. Charge this Samsung A157V before you leave for your trip and you can probably come home without charging it again.  When you're out all day and taking trains and buses a phone that needs to be charged daily isn't really going to work the best for you.  This phone will last on standby for 10+ days. 
2. Coverage. Smartphones have generally had worse coverage for me than dumbphones.  Sure when you have full bars on each it doesn't matter–but there are places where having 1 bar vs. 0 bars makes a big difference. This phone will work places a smartphone won't.
3. Almost disposable.  This phone (should you win it today) is free.  If you didn't win it you can buy it for about $15. It goes on sale at Best Buy from time to time, I've seen it as low as $7.99. When I have a bad vibe about walking around with a $500 smartphone I leave the smartphone home and take this instead.  Unfortunately when you buy this phone it is locked to the AT&T network only. (See unlocking info)
4. No camera. Some places will not allow you in with a camera, and this phone does not have one.  No camera is usually a negative, but I really do think it is a feature here, especially since the camera on a phone like this would be awful anyway.
Unlocking this phone: After you buy the phone, If you're a current or former AT&T Customer you can then go to this page and ask for an unlock code for the phone. Once you've unlocked it you have a world phone you spent about $15 on.   There are unlocking guides out there for this phone which say it can be unlocked with a universal code, this is not true. Using this method  to unlock the A157 removes the IMEI number, replacing it with all zeroes, and blacklisting it from some countries/carriers.
Note:You are allowed 5 device unlocks per year with AT&T. Since October they've really cracked down on backdoor unlocking services. Because of this you can make $100 or more off of an unlock code for the right smartphone. You'll be using one of these 5 free unlock codes, so keep that in mind.
Blog Giveaway: Unlocked Samsung A157V Quad Band World Phone
Now that you've sat through all that I'll get to the good stuff: I'm giving away a Samsung A157V quad-band GSM phone today.  I bought and professionally and legally (thanks AT&T) unlocked the phone for use on any network which supports the following GSM network frequencies:
850MHz, 900MHz, 1800MHz, 1900 MHz
Look up the countries you'll be visiting on this list, as you can see almost every country in the world supports one or more of these 4 bands (Japan and Korea are the two biggest exceptions).
With this phone you can: Text, call, and check email/mobile sites (WAP Browser).
To win this phone: Leave a comment with a tip for using a phone overseas, or a story about how having a phone that worked overseas helped you. In the event that you have neither a good story, or a tip just leave a comment saying anything about this phone (love it or hate it).
While this phone works around the world I'm going to have to limit the winner to the United States because of shipping.  Enter no more than once per day, and I'll announce the winner on Saturday. Good luck to all.
---
Everything below this line is automatically inserted into this post and is not necessarily endorsed by Milenomics: