Update 7/9: We're now into day 40+ of this, as no one called me back yesterday from Staples. I will continue to update the post title and body.
Update 7/14: After a call over the weekend they finally intiated a refund, and my cash is back as of today. Final Tally: 45 days and 5 attempts to contact Staples before my cash was returned.
—
In an attempt to showcase what can and does go wrong in  the world of Miles manufacturing I've started to be more open an honest about issues surrounding my own purchase and cashing in of prepaid instruments.  You always hear about how easy certain deals are; do X,Y,Z and you'll earn X,000 miles. This is mostly true, Except when things go wrong. And with enough lines running at the same time things are bound to go wrong at some point in time.
My two most recent chronicles of this have been my 9½ week wait on Incomm to refund me for Vanilla Reloads, and my recent $500 fraud from two prepaid MasterCards. The MasterCard saga continues, with an assurance that my fax will be addressed in the order it was received, and that the process of doing so may take up to 3 weeks. In the meantime I've got $500 sitting on the sideline.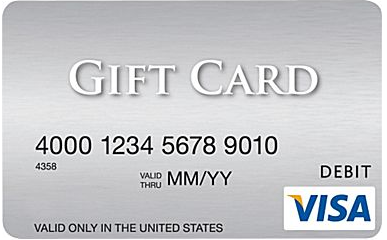 Today we'll go over another situation where I've seen more cash sit in limbo.  In April $200 gift cards became available online from Staples.com. Many of you surely bought into these, especially when shopping portals were still paying out. The deals were just too good to pass up. With cashback portals paying out and 5x UR the rush of orders caused Staples to run out of stock, and pull the portal payments in mid May.
Testing Portal Payouts
I spent some of May trying orders with different portals to see if any still paid out. In late May, well past the most profitable point of manufacturing I put in an order for 10 cards, total out of pocket just over $2,000.  And I waited. I knew orders were processing rather slowly, so I stayed patient.  on June 7th I received activation codes for the cards. "Great," I thought, "the cards would be here in a day or two."
Two days stretched into three, and then into 10, and still no cards.  I called Staples on June 17th and spoke with a helpful customer service representative.  My online order still showed the cards were processing, but this phone agent swore they had shipped.

This could indeed be true since Staples doesn't actually ship these cards themselves. In fact orders for Visa GC's never get past the "Processing Order" stage on Staples.com. This is because the orders are handed off to GiftCardMall who does the order processing and fulfillment.  As such the Staples agent had to put me on hold while he contacted GCM about the order.  GCM swore they shipped the cards, however they had no tracking information for the cards, and no delivery date.  The Staples agent let me know I could resubmit the order right now over the phone, or cancel entirely.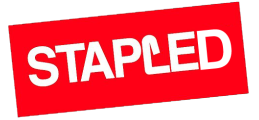 Cancellations Don't Always Work
With this order stuck I didn't get to finish my portal tests. I'd also passed my most profitable point of Manufacturing with these cards. For these reasons on June 17th I asked for a full refund.  No problem, I was assured a refund would be processed.  My $2,069.50 would be put back on the card I ordered with.
Except it wasn't. Or rather it hasn't, at least not yet.
Hoping to avoid another lengthy phone conversation I chatted with a Staples reps on June 30th. They informed me that they could not help me with this particular issue, and a phone call to customer service was the only way to proceed.
Today's Phone Call; Third Time's the Charm?
Today I cleared some time in my day and called Staples again about this issue.  The helpful rep I spoke with listened to the issue, and said that he saw no notes in the account about the refund request. Keeping my cool I asked him what the quickest way to solve this would be, since we're now well past 30+ days with Staples holding my cash and I holding no product.
Unfortunately the rep I spoke with said he could not offer any direct help, and I've been informed that I'll be receiving a call from a Staples level 2 Customer service representative in the next 24 hours.
I didn't go into this purchase thinking this would take so long to resolve, and I'm sure if I was in dire need of this cash I would have been quicker in calling and following up. The moral of the story is one we should all obey: Things can, and do go wrong. Floating more cash than you're comfortably able to do so is a slippery slope to eventually having to pay interest on your credit card balance. This is the basis of Milenomics' Float Rule.
I'll update as I hear more from Staples…but have already paid my current IB bill off since this issue might take days to resolve.