Update: It seems that the sky is not falling.  The info about a BA devaluation seems to be not true, but still this is as good a reminder as any for us to avoid hoarding miles.
Just a quick post this Sunday, since you might have missed the news.  Iberia posted a new award chart for flights on AA metal. As you know using avios for direct AA flights is something I enjoy greatly here on Milenomics.
Iberia's program shares the name avios with British Airways' program. For the moment BA's still pricing their AA flights at old levels: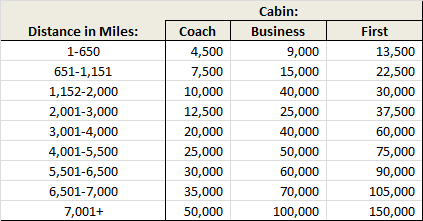 A Few hours ago on Twitter @FreequentFlyr noticed the pricing for Iberia Avios jumped to crazy levels:
Did Iberia go revenue-based while I wasn't watching? Short domestic flights are pricing out astronomically

— Free-quent Flyer (@FreequentFlyr) August 24, 201
@KennyBSAT who writes Miles4More then found the following chart:
@FreequentFlyr @saianel @Milenomics Ugly new(ish?) IB award chart for AA. Ouch! It used to be the same as BA. pic.twitter.com/lNHket4dPn

— Miles4More (@KennyBSAT) August 24, 2014
which shows prices more than TRIPLED for some flights. A 600-650 mile flight which cost 9,000 miles round trip prior to today now costs 30,000 miles.
What You Should Do RIGHT NOW
If you're holding a ton of Iberia Avios, transfer them to British airways and book as many AA flights as you can right now.  You can cancel AA Flights without a penalty, and your avios will be returned nearly immediately. Should this turn out to be nothing more than a mistake your avios will be returned and you'd only be out the $5.60 or so in security fees for cancelled AA flights.
Pull up your demand Schedule and find any upcoming flights you can book with avios. Your goal should be to get your avios as close to this as possible: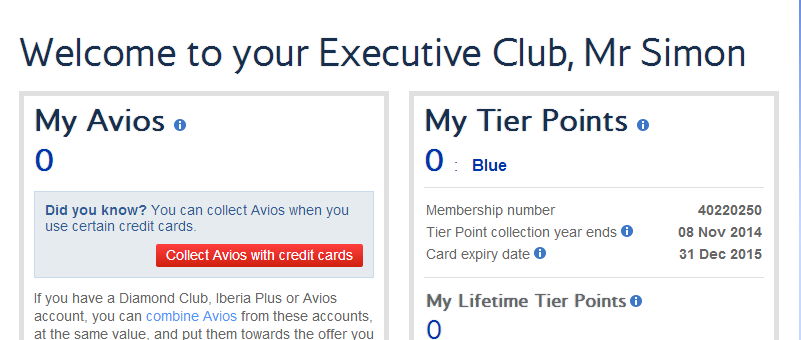 I would book (and I did) everything you possibly can think you might need right now.  You can cancel these flights later if plans change. For now the safest way to make sure that a possible devaluation doesn't affect you is to book onto AA flights, and let BA hold your avios on loan for a short while.  In return they'll issue you tickets, which you can use to fly on AA flights. Again, if you decide not to use the flights, or the price of Avios redemptions does not go up simply cancel (do not change, cancel) these bookings and your Avios will return to you, less your government sponsored segment taxes.
This could be a glimpse into the "no-knock devaluations" that airlines love to spring on their loyal customers. If this ideed is such a devaluation you have precious little time to book at the old prices on www.britishairways.com.
If tomorrow the sky does indeed fall, and BA matches Iberia's pricing you'll have confirmed flights at the old price. If nothing comes of this feel free to cancel your Avios bookings and return your Avios to your account where they can still be of use.  Let's hope this is some kind of mistake, but if it isn't the best course of action for AA flights with avios is to book them now.
—
Edit to add: Reader Ming asked if US Airways flights can also be cancelled without a penalty besides the taxes on the ticket. The answer appears to be yes, so you should consider booking US airways flights as well as AA Flights.