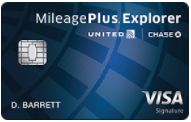 The most commonly issued co-branded United card is the Chase United MileagePlus Explorer card.
It offers:
A healthy signup bonus usually in the range of 40,000-70,000 miles
Free checked bags
Priority boarding
A $95 annual fee (waived the first year)
After a few years successfully getting the annual fee waived I recently came up empty handed. What to do?
I mildly appreciated the priority boarding the card offers. While traveling on business even though Group 2 boarding puts you just barely ahead of the small collection of people with absolutely no angle, it generally gets your bag in an overhead bin rather than being gate checked.
But as a result of getting Marriott Platinum status (through this status challenge The Deal Mommy tipped me off on) I have United Silver status through 2018. So the free checked bags and priority boarding the Chase United MileagePlus Explorer card offers aren't useful to me.
And since the fee-free Chase Freedom Unlimited card earns 1.5 Ultimate Rewards per dollar it doesn't make sense to put spend on the United MileagePlus Explorer, even with its 10,000 mile kicker for each $25,000 you spend that makes it a 1.4 mile per dollar earner if you spend $25,000 $50,000 a year on the card.
Heck, even when I'm flying with United there are cards that more heavily bonus spend than the MileagePlus Explorer. AmEx Plat gets 5x, Chase Sapphire Reserve gets 3x, and Citi Prestige gets 3x. Sure all of these other cards have high annual fees. But I have them for other reasons, so it doesn't make sense for me to put any spend on the United card.
I was inclined to cancel the card because I try to avoid flying United if possible. And I wanted to avoid the cognitive bandwidth required to keep tabs on getting the annual fee waived each year. But there were a couple things that made me relent and instead downgrade to a fee-free version of the card.
Slightly better economy award availability
First, by carrying a Chase United card (even the fee-free version) you have access to more saver level domestic Economy award availability (HT: bluecat who correctly points out the availability extends to international flights on United metal) I haven't found the difference that noticeable for the most part, but while doing some research for an upcoming Brandon Asks post I noticed it was quite useful for positioning flights. I was searching for awards from Phoenix to Dublin in Business Class in these examples.
The difference you see between the two examples is due to the expanded award availability for Chase United cardholders – even the fee-free version.
Without logging in to my United account: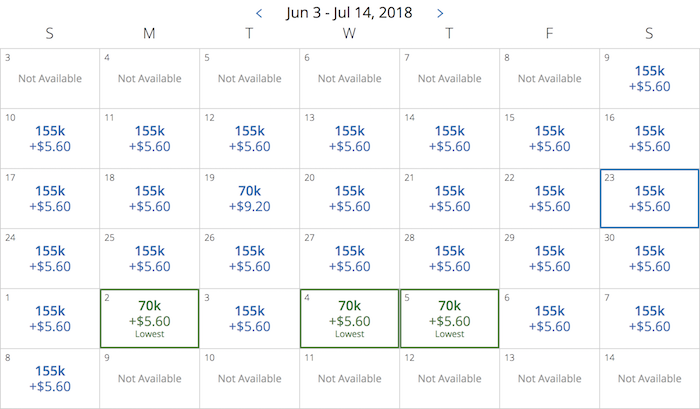 After logging into my United account with an associated Chase United credit card (look at all that green):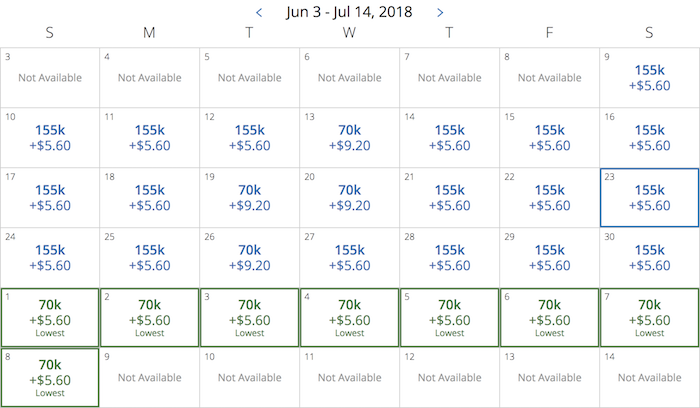 Keep in mind: Having the card only unlocks domestic *Economy* award space on United metal. Since these example award searches are for Business Class, these awards are mixed cabin itineraries (the domestic leg is in Economy).
But still, there's benefit in having a positioning flight linked to your primary flight because it doesn't cost any more miles or cash. And it provides some amount of protection in case of delayed connecting flights.
Position for later upgrade
Second, it puts you in a position to upgrade the card again if things change. Say for example I start flying United more again and I missed the benefits the fee-based United card offers. Due to Chase's 5/24 policy if I cancelled the card I wouldn't be able to get it again at all (even if I didn't want a signup bonus). And since Chase doesn't allow cross-family product changes I'd be unable to convert an Ultimate Rewards card to a United card even if I wanted to.
By downgrading the card to a fee-free card I can upgrade later if I want to.
What's the upshot of all this?
If you find yourself tempted to cancel your Chase MileagePlus Explorer Card it might be better to instead downgrade to a fee-free card.
Downgrade to the Chase MileagePlus Card (no Explorer in the name) and you'll still have [ever so slightly] expanded domestic saver level Economy award availability, no fee, and the ability to switch back to the $95 annual fee Explorer card if your travel patterns change in the future.
Related reading: More from Doctor of Credit on this and other lesser-known Chase United cards.
A similar pattern presents itself on Citi cards Read more…
Questions or comments? Leave them below, drop us an email or ping us on Twitter. We'd love to hear from you.