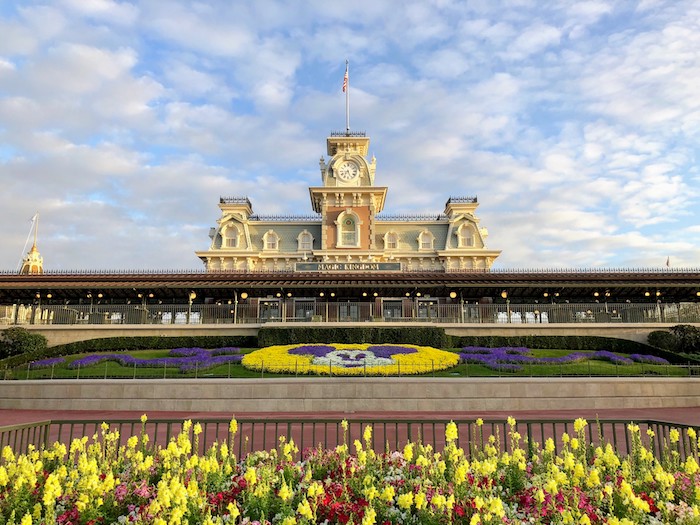 We're just back from a trip to Walt Disney World during the week Massachusetts schools have off for President's Day each February. The weather was perfect and we had a great time.
I'm going to write this up as a series with thoughts hopefully useful to anyone planning a Disney World vacation:
Flights
Let's get right into it, discussing flights today.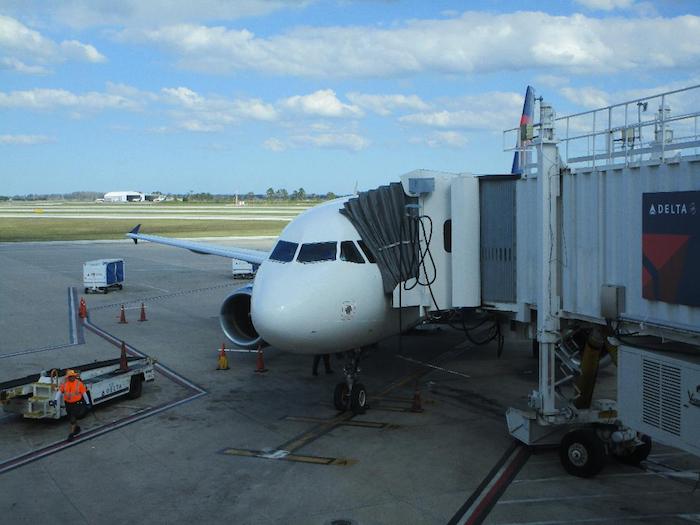 The Rise of Bank Points
The flights you might take vary depending on home airport of course but I'll mention what I did here as it relates to a trend we've been observing the past few years whereby bank points are more useful than airline miles for domestic flights.
I call this the Rise of Bank Points (Wells Fargo Go Far Rewards, AmEx Membership Rewards, Chase Ultimate Rewards, Citi ThankYou Points, etc) and if you've observed a similar shift for your travel needs it should motivate you to earn more bank points and fewer airline miles.
Lately I've found it difficult to get much more than 1 cent per point of value out of airline miles for domestic air travel. Beyond signup bonuses, I find airline miles harder to earn than bank points since co-branded airline credit cards don't have 5x nor 3x category spend bonuses.
Flights at Peak Vacation Times
Our travel dates are set by our kids' school vacation schedules these days and since much of Massachusetts has the week of President's Day off it creates a demand crunch to Florida around this time.
Far ahead of this trip, I checked the price of flights departing BOS-MCO Saturday morning at the beginning of the break. Prices were sky high. Like, significantly more than $500 per person one-way in Economy. Some as high as $750pp one-way which is insane. And options using miles were no better.
I found that if I departed late Sunday morning I could get the flights for $345 per person one-way in First. Not cheap, but not bad relative to Economy flights on and around these dates. I was willing to pay a premium to lock up direct flights at perfect times far out.
I paid for these with American Express Membership Rewards with 2 cent per point uplift thanks to a 50% rebate for premium cabin flights when paying with Membership Rewards for Business Platinum cardholders. That benefit has since been reduced to 35%.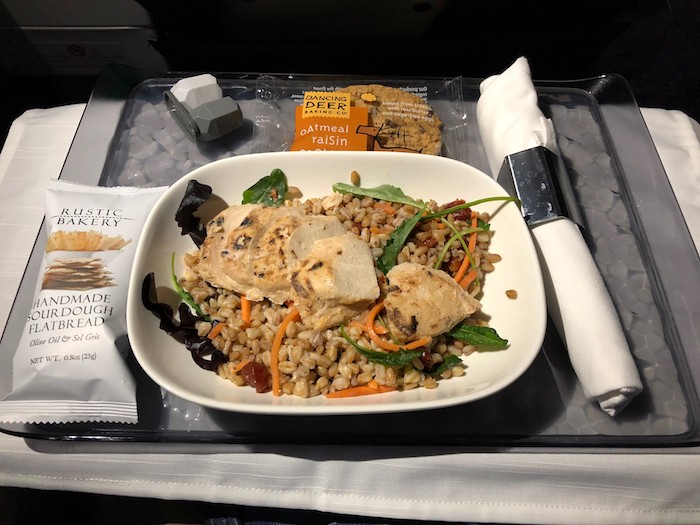 For the return I again chose Delta First. This time the tickets were $489 per person one-way. I paid for these with 100,000 Merrill+ points. The Merril+ scheme is such that for 25,000 you can buy a ticket for up to $500. I earned 50,000 of the Merrill+ points through a signup bonus and the other 50,000 through spend on the card.
I spent $50,000 on the card to earn full-fledged Delta SkyClub access which includes guesting privileges. The entire family enjoyed Delta lounge access on both ends of our trip – which isn't possible if you gain access via AmEx Platinum cards or an AmEx Delta Reserve card since guests aren't allowed with those cards.
Observations
A few observations from booking these flights:
Both of the methods I used to pay for these flights are now defunct or diminished (the AmEx Membership Reward rebate for the Business Platinum card has been reduced such that the value is now 1.5 cents per point rather than 2 cents per point, and the Merrill+ card is no longer available for new signups)
But new deals have appeared (this one for example) and there are always ways to assemble small piles of bank points to fund future travel at deep discounts
I monitored the price of the insanely expensive Saturday morning departure flights (the ones that were $750pp one-way). They did gradually drift down south of $500 pp one-way. Very close in – just a week or so before the flights – they briefly dipped below $200pp one-way.
Tip: Set price alerts with Google Flights
I was watching these flights closely for future reference and went so far as to make a friendly wager with @asthejoeflies that they wouldn't fall below $500.  They sure did fall below $500 so my takeaway is that I need to develop a stronger constitution for deferring the purchase of airfare even though I've been burned in the past by cabins selling out completely while assembling itineraries over time. More on this in a future post.
The Upshot
When traveling domestically with a family at peak vacation times, legacy carrier airline miles are rarely your best option. Saver level space won't be there, and elite status won't enable complimentary upgrades with airlines charging modest premiums for First Class on full flights.
Instead, Be Your Own Elite and take control of your travels. Choose to pay for precisely the direct flights you want at perfect times in the cabin that's important to you at deep discounts by building and redeeming piles of bank points. Here's a list of the pros and cons of the best flexible bank point programs in 2018.
Continue on to Part 2: Hotel
I'd love it if you subscribed to the site for future installments in this series where I'll look forward to discussing discounts on Hotels, Disney Parks and Disney Dining.
Subscribe to Blog via Email