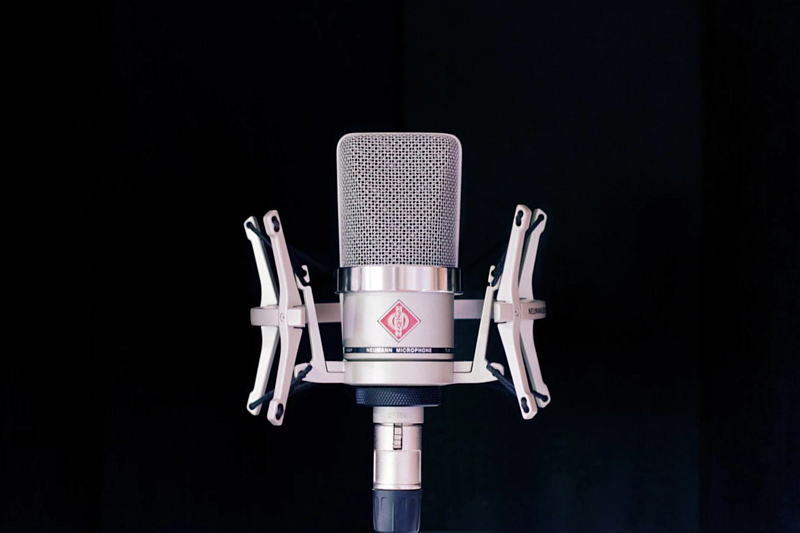 Welcome to another edition of Shop Talk where we discuss what's going on in our personal points & miles space and highlight what we think is interesting in the broader space as well. This is the kind of "Shop Talk" many of you are engaged in on a daily basis, so feel free to discuss with us in the comments section.
Banter
What have you been up to personally in the points & miles space recently?
Robert: I went on a work trip to San Jose this past week. The Marriott Platinum status challenge The Deal Mommy tipped me off to has continued to pay small but appreciated dividends in ways other than originally intended. I hoped to use it to improve some leisure SPG stays (that didn't work so well) but the United Silver status has been more valuable than I thought it would be.
I flew United (because of the flight times they offered) and appreciated the complimentary Economy Plus upgrade. I had enough room to cross my legs, which was nice given how tight the pitch is in regular United Economy and the duration of a transcontinental flight. I also got priority boarding and earned miles at a higher rate (7x the fare vs 5x). Friends who are United Gold say they rarely get complimentary upgrades to First on common business travel routes/times so relatively speaking it seems there's some value in United Silver.
We had a storm coming into Boston Monday so although I prefer flying this route on JetBlue or former Virgin America metal I do appreciate United's ability to adjust to weather thanks to the number of flights they offer.
I also matched United Silver to Alaska MVP for future flights on [former] Virgin America metal. I used to have MVP Gold status with Alaska but finally lost it. I'd say it's worth trying for a status match with Alaska if you've got status with another airline. More on how to do that here.
I don't travel a ton for work but when I do it's nice to have a few ways to take the edge off.
Sam: The point you make about a more robust network being helpful  is an important one. I think I'm weak in assessing weather related effects when picking flights, I just default to direct without looking at the total picture. I'll have to keep that in mind in the future.
You and I talking about this Alaska match you did has me considering trying to make a run at it myself as well. Something I've let slide since my daughter was born is status matching. Your positive data point is a good example for readers to take advantage of it when they can, and string it along as long as they can.
I'm pretty happy that I was able to use up some Delta flight credits. I had booked myself a flight last year and had to cancel it due to unforeseen issues. I was outside of the cancellation window but a helpful Delta phone rep waived any cancellation fee and issued me a credit for future flights.
While the original ticket was just for myself, and the credit was supposed to be as well I'm pretty happy that another helpful Delta phone rep issued tickets for me and my family, using up the credit on a quick 4 day trip we planned up to the PNW.
How about you Robert? Any leisure travel coming up?
Robert: On the leisure travel front I was tinkering with a Disneyland Hotel reservation for an upcoming visit.
I used Chase Ultimate Rewards with 1.5 cpp uplift (thanks to the Sapphire Reserve) to book a hotel stay combined with park tickets as part of a Disney vacation package (more on that here).
I figured I could go back and get an adjustment on the price if Disney dropped hotel rates, but it turned out being more problematic than I anticipated.
First, the dates Disney offered for 20% off are only valid for the 2nd and 3rd nights of our stay. And if your stay starts on a Saturday none of the nights are eligible for the discount. So you'd have to do two separate bookings to get the discount on the 2nd and 3rd night. That might work out just fine but it does complicate things thinking you might have to change rooms after the first night.
Second, according to the T&Cs of the offer can't be applied to previously booked rooms.
Third, since I booked it as a Disney package there's a $200 cancellation fee within 30 days. They announced the sale 29 days before our stay so even if I was willing to cancel and rebook I'd have to pay the cancellation fee.
Fourth, when I called Chase who in turn called Disney they said there were no rooms available that qualified for the offer on the dates I wanted to travel. According to checks on the Disney website, this was absolutely not true. I think what was happening was they were only checking  for 3 consecutive nights rather than 2 separate reservations so as to trigger the offer and as a result the savings weren't triggering.
It was annoying to have to go through Chase to have them talk to Disney unsuccessfully. I'll chalk it up to the cost of "living the bank point lifestyle".
Sam: Oh man. I feel for you here, sounds like a lot of time on hold and having to repeat yourself over and over.  Are you going to move forward with the cancel/rebook? Maybe do it backwards? Rebook a second trip, splitting that even into two bookings, then cancel the first one?
I will say, Disney sounds like they have their promos down pat. Releasing this offer just after the cancellation window closed is impressive. That mouse knows his math. 😉
Either way I'm excited you'll be out here. I feel like an unofficial steward of Southern CA, so I hope I can help with some recommendations or anything else while you're here. I know how Disneyland tends to swallow up all your time, though, I'm 11 miles from Disneyland yet I still get a hotel room whenever we go.
Robert: I actually just got an email back from the original Chase travel agent I booked with. I'd previously emailed her but she was out of the office Friday. She asked if I still needed help on the reservation and I briefly described the situation to her. She called Disney right up and was able to get what I wanted!
She modified the 3-night reservation with park tickets to a 1-night reservation (still with 4-day park tickets) so I won't have to pay the $200 cancellation fee. Then she'll add a new reservation for 2 nights (without park tickets) and have Disney link them so we [hopefully] won't need to change rooms. She said I'd get $313 back via a check in the mail in 4-6 weeks.
Just goes to show it depends who you ask and how you ask. And perhaps that everyone is crabby and wants to just say "no" Friday afternoon.
News
What news in the points & miles space caught your attention lately?
Robert: Chase surprised everyone with a co-branded Iberia card that's not subject to 5/24. Plus there's talk of an Aer Lingus card later this spring. Between these cards and the British Airways card – that's a lot of Avios to be had.
I'm not jumping on it right away. I feel like I've got enough of a good thing going with Chase so as to not want to rock the boat. Plus I find Avios a bit difficult to use. I've got a couple of British Airways companion passes (through the Chase BA card) I haven't found a good use for in the past couple years. But we'll see.
Sam: I'm on the fence about the card. My wife and I have had the BA card and am still sitting on a pool of avios.  West Coast uses for Avios seem to be better than guys like you on the East Coast Robert. With AA finally opening up some low level award space to HI I'm considering applying for this card, but in doing so I'd be giving up on my dream to someday fall below 5/24. Who am I kidding I know how this will actually go: I'll fret over applying for a few weeks and when I finally do apply Chase will deny me.
Robert: This Spent App thing looks interesting. If it's like Drop but actually/reliably pays out it could be great. But if it turns out to be a fiasco of unreliable tracking and wasted time. I'd put the NPV on Spent at like $40: Small spread, potential for scale, and high likelihood of malfunction (most likely non-payment due to MS). I may give it a try because of the upside potential of a stream of payments.
Sam: I know you and I have talked about a few of these secondary cash back sites over the years.  The very best used to do flat % on your overall purchases and lasted for quite some time the very worst (Drop among them) became a tangled mess.  I'll probably skip it. I think your assessment of the NPV is pretty close to accurate, but I'm so swamped right now, don't see much going on in my real spending that would coincide with the stores they have listed. And that ~$40 isn't going to snap my head around and re-focus my attention.  This ties into some higher level discussion I know you and I have done about our real spending vs. our fake spending and that maximizing one takes time away from the other.
I know Robert and I have plenty more to talk about but it seems like that will have to wait until the next edition of Shop Talk. Have a great week everyone.
Join the Conversation
What's had your attention in the points & miles space lately? Leave a comment below or ping us on Twitter @milenomics  and @RobertDwyer with your thoughts. We'd love to hear from you.