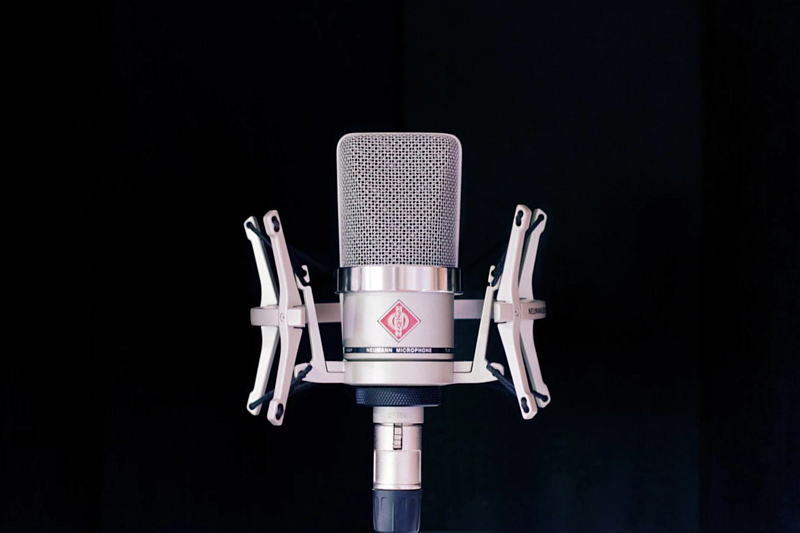 Welcome to another edition of Shop Talk where we discuss what's going on in our personal points & miles space and highlight what we think is interesting in the broader space as well. This is the kind of "Shop Talk" many of you are engaged in on a daily basis, so feel free to discuss with us in the comments section.
Banter
What have you been up to personally in the points & miles space recently?
Sam:  I'm planning a quick trip out to Texas next month, came up last minute due to some family issues. I've seen a lot lately about the Southwest devaluation (LINKS), but it isn't the recent devaluation that makes them a lot less competitive in this LAX-DFW/DAL route. It is the fact that their paid fare is 30%+ more expensive than mainline carriers: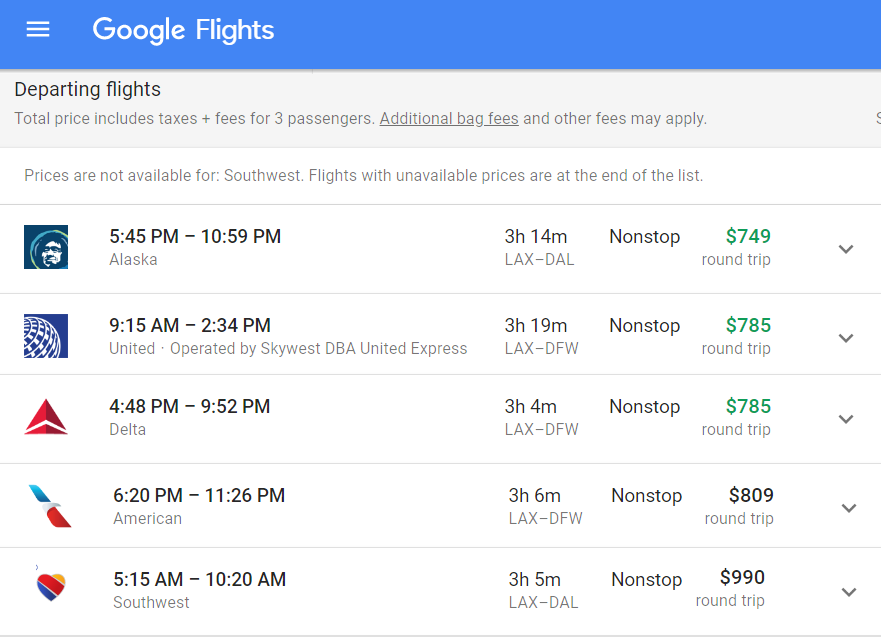 Even worse, since airline miles don't always track at a fixed value my options with points and miles are:
11,000 Southwest points each way, per person (total 66,000 WN points)
8,500 Delta Miles, each way, per person (total 51,000 Delta Miles)
A soon to be expired AS companion certificate, 35,000 ML+ points (for 3 tickets)
I really want to get some use out of my ML+ points, and that companion pass expiring makes it harder to say no to that option.  The only reason I'll probably end up booking the Southwest flights is not the free luggage-it is the ability to cancel up to the last minute. The trip isn't for sure just yet.  I could wait until it is certain, but I'm the kind of person who wants something 'on the books' as soon as possible–I'd book the Southwest flight today and then worry later about what I'll actually fly.  That means remembering to cancel the southwest tickets of course.
At some point in this analysis I stopped myself and was thinking: wouldn't it just be nice to book flights like a normal person? Go online, click, click, book. Done.
What would you choose from the above 3 options Robert?  Are you at all like me with multiple bookings, backup options, etc?
Robert: I'm definitely like you in that I like to get things booked far in advance. It drives me bonkers when I pay more for something because I procrastinated.
But I'm trying to be more patient knowing that fares often drop closer to travel dates. If there are multiple carriers with non-stop flights on the route I want to travel, I'm okay with flying in Economy, and it's not a peak holiday, I'm getting more comfortable with this approach.
However, I'm often traveling on school vacations and I like to fly First Class if I can justify its value for the situation in my mind. So that changes the equation. There are only so many seats per day that meet that criteria so the approach of waiting to see prices/award availability drop does not work nearly as well. Because sometimes the flights are truly and totally sold out.
For "next month" you're actually in a good window right now and that's probably why you're seeing great fares. So I'd probably pull the trigger on one of these options when I'm pretty sure it's a go and not look back. 8,500 Delta per-person one-way sounds like a solid redemption at around 1.5 cents per point. And it's always a good time to burn a certificate and Merrill+ points. Depends on whether checked bags and cancellation are important to you I'd say.
Sam:  Thanks Robert, somehow bouncing the idea off you has holding off on the plan to book the southwest flight. You're right, this close to the travel date with plenty of good options on paid and award fares there's almost no chance I'd actually need it. While I like the idea of finally using those ML+ points I think I'll end up on those Delta Flights. The times of the flights are important to me, I don't want an early Sunday Departure. Delta's award pricing right now is 8500 on pretty much every nonstop option.
But this deeper look at Southwest has me considering the fact that a devaluation of their point value isn't as nearly as detrimental as the increase in their fares. To me on shorter, cheaper routes they're a solid choice and one that allows for flexibility. I also don't enjoy connections with southwest nearly as much as with a mainline carrier, so I try to limit myself to nonstop flights with them.
Of course if you rarely, if ever, fly Southwest then the devaluation of their points and their fares increasing in cost doesn't have any impact on you at all.  That's one of those things where you need to temper the amount of 'angst' you read about with how much the issue really affects your travel pattern.
Similarly, there's this weird irony of Southwest's "FREE!" checked bags; because they're given to every ticketed passenger the overhead space is so much easier to claim. And because overhead space is easy to get there's no incentive for me to check my bag. And so even if I booked the Southwest fare I'd probably skip checking bags.
Robert: Southwest is definitely a wildcard. With Boston as my home airport they don't factor as heavily as they do elsewhere, but I found myself flying them last week to Baltimore for a work trip.
It occurred to me how many of the pains associated with legacy carriers is self-inflicted. They charge for bags so the overhead bins are over full. The boarding process is overly complicated because of elites and priority boarding. I'm always amazed at how efficiently Southwest turns a plane. No pomp and circumstance.
And yes, I needed to change my flight times. Cost me the fare difference, nothing more. It was terrific.
All that said – I'm willing to tolerate a lot more when it's just me traveling for business than when it's me and my family traveling for vacation. Because work is work and vacation should be something more enjoyable.
Sam: In other news, I've quit my self imposed spending freeze. My Chase Freedom cards wouldn't let me sit idly by for too long.  I also had some minimum spend to knock out, so that would have put me back in the game even if this quarter wasn't a Chase Freedom bonanza.
News
What news in the points & miles space caught your attention lately?
Robert: Since we last chatted the Chase IHG card capped its free night certificate, the Barclay Premier card arrived to a lukewarm reception, and Marriott/SPG is threatening to announce a merged program that disappoints everyone.
All of these are a bit of a "who cares?" for me. They're just too specific to get too riled up about, even for a guy who interacts with most of these programs.
Now if you told me, I don't know, that Chase was going to stop allowing co-mingling of points between cards. Or AmEx was going to make Membership Rewards worth 1.5 cents a piece towards hotels, cruises, and rental cars for Platinum cardholders. Or there was a Citi ThankYou card available without 24 month language – that would be something I could get excited about.
None of these things are true, but my point is that this game has become so much more about bank points than individual programs for me. That's where I see value, so that's where news is more impactful.
Sam: I have to agree, the "who cares" angle is pretty high for me on these. I cannot recall my last IHG stay, and I'm not very invested into the SPG universe.  I can see how certain people feel that a solid benefit is being removed (IHG uncapped free night) hurts, but I think this is a good opportunity for them to consider other options. Maybe that IHG free night was causing them to make some concessions in order to use it?
I talked about this back on the observation deck podcast; I will not move hotels during a stay in a city. I know there's been an awful lot written about doing just that to get good use out of the 'free' night.  Maybe with this loss there will be a net gain of time if people were spending theirs in order to utilize their IHG free night in the past.
I know I keep bringing the site up, but another great Frequent Miler post, this time by guest writer John K.  I keep highlighting these posts, not because they're potentially useful to a wide audience, but because they show that there's so much out there that's not being covered, but that works. These 'discovery' posts are great for expanding the signal to noise ratio that's out there, so I think supporting good, quality posts is important.
On a similar note: I've really enjoyed the level of that discovery that you bring here to the blog Robert. I think there's something about how you love to tinker that has led to some of the great discovery posts here on the blog, including just this past week your stumbling onto the fact that the WF Propel is still around.
Robert: Thanks for the kind words, Sam. I think there's still some obscure value to be had in the WF program, mostly by combining points earned through various cards. They sure don't make it easy though. I'll write a follow-on post on that topic once I fully work through it myself.
In other news, I noticed they stopped selling Amazon gift cards on giftcards.com and giftcardmall.com. This seems to be an Amazon policy that's affecting a number of 3rd party gift card sellers.
It's a bummer because there were sometimes situations where, when the stars aligned with portal cashback, you could buy them for about the same [or close to the same] price as the resale market pays. This made for a low cost way to meet minimum spend or "buy" bank points for a penny a point or less entirely online. I'll be looking for a replacement solution of some sort.
Sam: Store cards are getting discounted and priced aggressively. It seems like the next way that retailers are offering sales to only certain savvy customers.  For people like yourself these aren't sales, but arbitrage opportunities.  I know we've talked about the online spend vs. real world spend and a penny a point while sitting at home isn't bad at all, especially if you earn them at a penny and use them for travel at 1.5 or more. You're effectively getting a 33% discount on your travel for clicking some buttons and sending off a code.  That's not a bad deal for someone who's limited in their in person options, or who wants to supplement real life spending with some online buys too.
Robert: Totally agree. Until next time!
Join the Conversation
What's had your attention in the points & miles space lately? Leave a comment below or ping us on Twitter @milenomics  and @RobertDwyer with your thoughts. We'd love to hear from you.