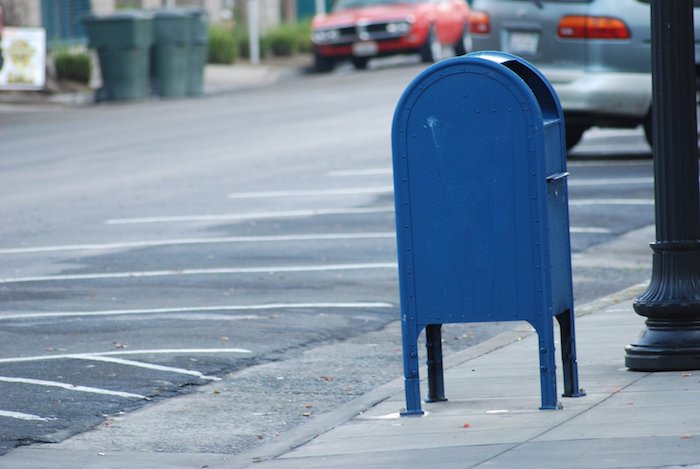 This week's Brandon Asks comes from Ray who asks:
I'm fairly new to points and miles. I don't travel a lot, but I want to travel more. I've been collecting Membership Rewards [MR] points for about a year.  After the sign up bonus and a year of spending on my business I have about 85,000 Membership Reward Points. 
My annual fee is coming up, and my problem is now deciding what should I do with these points? I went through and tried to book travel with them–the value was very poor. I couldn't even get 2 seats with the points. 
I wanted to go to Paris with these points, but I can see that that's unrealistic.  What are my best options? Please help me decide how to use my membership rewards points. 
---
Sam: Thanks for reaching out Ray.  I can safely say that you're not the only person in a similar situation. I think at one point in time we could all relate to the situation that Ray is in.  The first thing that comes to my mind is to decide if keeping the card open for another year makes sense.  From what I can figure from Ray's situation he's using a Gold Business card to do all his spending.
So the first thing I'd suggest for Ray is to ditch the card he's got and get something better.  Earning 1 MR per $1 of business spend is not the most ideal card out there.  A new card would avoid the annual fee coming due soon, give Ray some benefits he doesn't already have, and/or increase his earning rate. But that's a bit of a cheat–because the question wasn't "what should I do to get more Membership Rewards points", or, "what should I do to keep my MR safe until I'm ready to use them."
So I'll set aside the idea of getting another MR earning card for a moment, I'll ask us to take a swing at the meat of Ray's question: using those 85,000 points.  But before I get to my recommendation I wanted to see what Robert's take on all of this is: 
Robert: This is a fun question. Thanks for the opportunity to help, Ray.
Membership Rewards (MRs) get a bad rap, perhaps rightfully so, because it's far less obvious how to get good value out of them than Chase Ultimate Rewards. But like Ultimate Rewards, they have the most value as a program than when tied to a single card.
As a first cut I'll share some thoughts on how I've found value redeeming MRs with just the Business Rewards Gold.
Amex's most obvious and useful air travel partner is Delta, and you mentioned interest in Paris as a destination. I've flow to Paris using MRs by transferring them to Delta 1:1. If you see favorable award availability on flights to Paris that might be a solution for you as well.
To see if it is, go to Delta's site and search for award availability. If you see an exorbitant amount of miles required, try searching further out/closer in using flexible dates. Delta doesn't publish an award chart anymore but with enough searching and date flexibility you may be able to find some useful flights for not too many miles.
Another option to get to Europe is on a Star Alliance carrier. I've had good luck using Aeroplan miles [another 1:1 Amex MR transfer partner] to fly on SWISS since Aeroplan doesn't charge fuel surcharges with them. You can perform searches on Aeroplan's site or United since they're both Star Alliance partners and should show the same space.
Those are two quick ideas off the top of my head given your parameters. If you see good options but need some more miles it might give you incentive to gin up more miles through additional credit card signups, but I think you need to see "proof of life" in these avenues to know whether to go forward.
What do you think, Sam? What are some of your favorite uses for Membership Rewards without signing up for more cards just yet?
Sam:  Robert's recommendations (Delta and Swiss) are two excellent ones.  The Delta option is easier to book–the Aeroplan/Swiss is a little more complicated, but probably superior if you can find the space. If you'd like more guidance on either just let us know.  I will say that you still don't have nearly enough miles to plan and execute a trip for 2 passengers to Paris with 85,000 MR. You'll have enough for one person round trip in economy or enough for one person, one way in business.
Since you're located here in LAX I'm going to recommended a different path with those miles: British Airways Avios to either Mexico or Hawaii. Not Paris, but you'd have enough MR to fly 2 people round trip to Kauai, Oahu, Maui, Kona, Cabo San Lucas, Puerto Vallarta, Mexico City, or Cancun.
The search for those destinations is easy to do–I'd suggest using the AA award map to do a flexible destination search. Anything you find that is low level would work for booking with Avios.  Alternatively you could search for low level awards on alaskair.com and call in to book those with Avios as well.
The big reason I recommend British Airways is that it represents a very good value for your points, shows you the potential uplift of MR, and doesn't even clean out your stash of points.
That brings up my next point, and one Robert has alluded to above as well. Whichever way you go with the points you'll end up with some left over. I wouldn't speculatively transfer points into any of the above programs.  I've got 120,000 Avios collecting dust, along with 75,000 Singapore Krisflyer miles and 30,000 ANA miles because I thought "I'll use these someday." Someday hasn't come along–better options keep presenting themselves. Meanwhile the clock is ticking on the expiration of these miles.
It seems then that the discussion of how to use Membership Rewards points really does turn into a discussion of what to do longer term to keep (and earn more) Membership Rewards.  Like Robert said, the program is less obvious than Chase UR, and I think that's done purposefully to keep you on the treadmill and keep you from using your points.
Robert: You brought back a bad memory mentioning stranded Singapore miles. Back in the day when I first got into points & miles I racked up a bunch of MRs. I started pressing, getting impatient with all of my earning and wanted a redemption to show for it. I needed flights from Boston to Phoenix so I transferred MRs to Singapore and booked flights on a combination of United and US Airways (who used to also be a Star Alliance partner). Then, flight times changed beneath me to the point that they'd be truly miserable to take.
So I called Singapore and they deposited the miles back into my Singapore account. But Singapore miles expire in 3 years, and unlike most domestic programs it's not possible to extend their expiration by having qualifying activity on the account. These miles then became quite the burden to unload. US Airways left Star Alliance leaving me at the mercy of United saver level availability. I eventually used them for some sub-par trip but it was a rather annoying first foray in navigating award availability with partner airlines.
So when someone mentions "the good old days" of points & miles I'm skeptical. Perhaps those days occurred before I got in the game. But I sense there has always been complexity.
Sam:  I'm really glad you brought up Richard's column about complexity.  I read it the other day as well, and I think a good short rebuttal to it is Nick's take on this page over at Frequent Miler (About half way down).
Expiring miles are an example of this complexity.  Singapore and ANA are particularly bad because the miles expire 3 years from the date of creation, with no realistic way to extend them forever except some very creative book/cancel/refund techniques.
For Ray I think that this 85,000 MR is a good lesson in a lot of the potential pitfalls of this game, but also a good lesson in the extra uplift in travel that can be earned from this game as well.  Amex will only give Ray 1 cent per MR with his Gold Business card, the above examples we gave him can easily increase that value north of 2 Cents per MR, but with the restriction of having to find award seat space.
I'm not ready to say Ray should cancel his Gold Business card just yet–The Gold Business card usually has offers for "pay over time" where you can earn 10,000 extra MR just for enrolling. Ray, you should check to see if you've been targeted for this feature on your current Gold Business card. If you have, sign up for it. The points have been posting in about 1 week, so that will get you another 10,000 MR before you decide what card to apply for next.
Robert: It may seem illogical to go sign up for more cards if you're having trouble redeeming the points you already have. But I'm going to go ahead and recommend that in this case, and here's why…
I mentioned earlier how Ultimate Rewards are so much more flexible than Membership Rewards. That's true especially in the context of using them for hotels and cruises, but for airfare MRs are pretty useful. I use them almost exclusively for airfare.
And although I've found utility in the transfer partners I mentioned earlier (Delta and Aeroplan) I'm increasingly redeeming them for ~1.5 cents per point of value towards airfare through the Amex Business Platinum card.
The way this redemption works is kind of screwy. If you already have a stash of Membership Rewards and you get a Business Platinum card all of your MRs can be redeemed for ~1.5 cents a piece towards airfare. You book the flights through the Amex travel portal, then a couple of months later 35% of the points you redeemed are credited to your account. This results in achieving about 1.5 cents per point of value. And like Sam mentioned earlier this tends to lock you in to the program because you have rebates rolling in and you don't want to cancel the card.
It sounds complicated but what's nice about it is that you don't have to contend with award availability. You just buy the tickets with MRs and you earn miles for the flights.
Here is an example of one of these redemptions.
There are regularly 100,000 point signup bonuses for the Amex Business Platinum card (or even 150,000 points sometimes) so if you can meet the minimum spending requirements it can really result in a lot of unrestricted air travel.
I'd say this approach is better than navigating 1:1 transfers to air travel partners and dealing with award availability for 90+% of the population, especially for domestic air travel. Sure you have to sign up for a card with a $450 annual fee. But you can effectively whittle down that annual fee by making use of the $200 per calendar year air incidental card that comes with the Business Platinum.
And even though they say Amex signup bonuses are once per person lifetime, I've constantly found myself with a Platinum card of one flavor or another without having to go in the hole on annual fees.
So I like Delta and Aeroplan for international flights. And 1.5 cent per points through the Business Platinum card for domestic flights.
Sam:  That Business Platinum is a great recommendation Robert.  In addition to a healthy sign up bonus and the refund of 35% of your points (a somewhat clumsy ~1.5 cents per MR) the Platinum Business card earns 1.5 MR per $1 on charges over $5,000–already 50% better than Ray's current earning rate.
For non bonus spend after getting the Platinum card I'd recommend Ray consider the Blue Business Plus. It is a credit card, not a charge card–so there are some differences there. But once the dust settles on the Platinum card's minimum spend this card would instantly double the earning rate for Ray moving forward. This card also has a $0 annual fee–which makes it a good 'warehouse' card for Membership Rewards. As long as you keep the Blue Business Plus card open all the MR you earn from any other cards will remain in your 'pool' of MR. You can open and close cards and not lose your points.
The discussion of what cards to sign up for really is much larger than simply American Express cards. However, with Ray's original question being about how to use Membership Rewards points I think keeping this post to pure Amex only discussion was the right way to go.
Ray, if you have any follow-up questions just let me know. We're here to help.
—
What's your take? Did we get it right? Any tips/tricks for Ray from readers out there?  We'd love to hear what you think, leave a comment, or tweet at us.