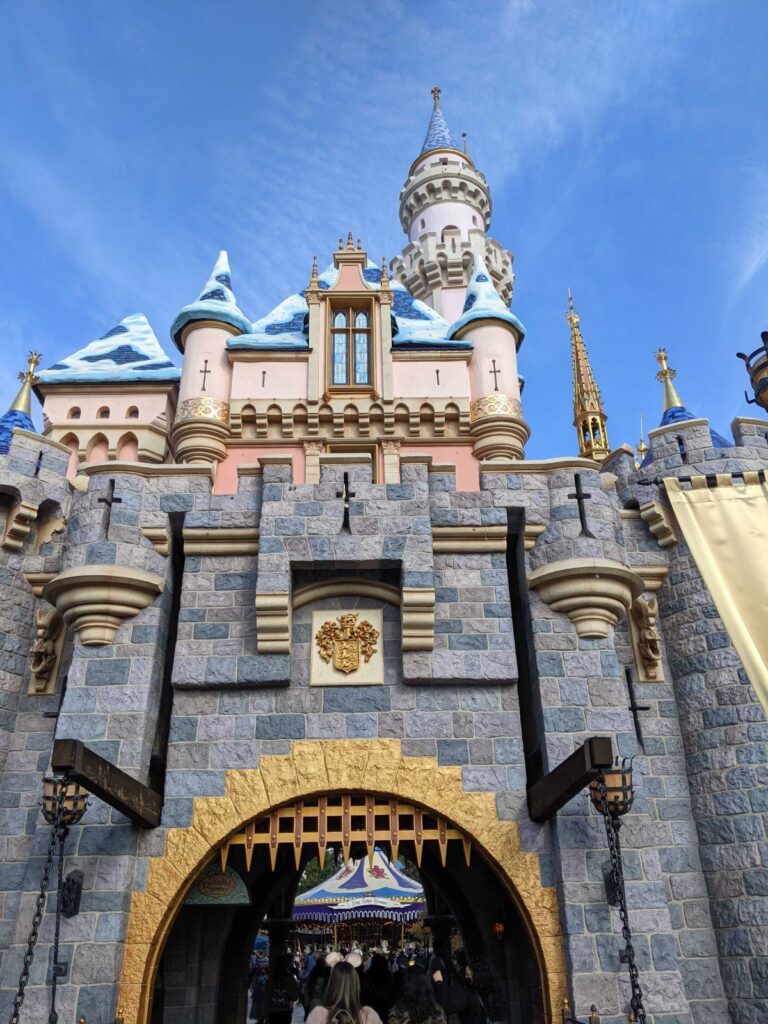 "Checking In" is a show on the Milenomics Podcast Network where I usually chat with members of the community about some specific trip, loyalty program, or method they've been using to generate points & miles. Today's show is a little different because my guest is Milenomics founder Sam Simon. And since it's a Disneyland trip report and totally "above board" we're releasing it here on the No Annual Fee feed.
I once read a post on a forum somewhere questioning whether, in times when our country and the world can seem so divided, is there anyhting we can all agree on? The first answer that popped up was Disney. Which quickly and definitively led to follow-on posts where it became clear that Disney [as a travel destination] is just as devisive a topic as anything else we might discuss.
Sam lives in Southern California about 20 minutes from Disneyland. He's been there in the past, has some familiarity with the attractions, and casually keeps up with the latest developments in the Disney fan base. With two young kids, their family is somewhat interested in visiting the park but they are by no means Disney enthusiasts.
So this trip report is a story about what it's like for a casual guest to engage with a travel and entertainment destination with a built-in community of fanatics that see Disneyland as their park. A place where familiarity with operating procedures, desirable dining options, and experience with their own group's preferences are all leveraged to maximize the experience.
The trip report is in two parts, before and after. We discuss…
Lodging
Even when living close to the parks it can pay to book a nearby hotel for naps and relaxation. The Disney hotels are famously overpriced, and in Anaheim third party hotels are very close to the park.
For a one-day park visit, does it make sense to book a hotel the night before, or after? What about early check-in/late check-out availability?
Sam found a unique option in The Westin Anaheim Resort just south of the park that happens to be an Amex Fine Hotels & Resorts property. We discuss the pros and cons of the property.
Lines
With young children especially lines are consistently one of the most annoying parts of any theme park experience. We discuss how Genie+ worked in terms of suggestions and wait time reduction.
Dining
We've heard reports of long wait times for mobile ordering, supply chain issues, and labor shortages. Dining is a big part of most Disney trips, and planning ahead is generally recommended. But with only a day to plan, are any of the better options be available?
Related Listening
These free episodes are just a sample of what's discuss more fully with a paid subscription:
Hundreds of hours of additional content discussing creative ways to earn and redeem points & miles
Access to a vibrant Slack community
In-person meetups
Thanks for listening, and thanks for your support.