This is the second in a two part post focusing on Domestic award travel.  We've been covering the topic all week, first talking about the need for a pool of domestic miles, and then tricks for searching for award seats with those miles. If you haven't already read those two posts they will help give some context to today's post.
Think to our city pair from yesterday's example: DSM-AZO.  We were lucky enough that there were good options with our BA miles.  Part of that was good planning–having a few mileage programs to choose from. But a good part of that was our dates being flexible.  We were able to change to a trip leaving 1 week earlier and book with miles.a
This flexibility isn't something you do just with miles.  The same thing happens when searching for a revenue ticket.  There are different fares for different days; sometimes varying widely   You can choose to leave early in the A.M. and save a little, or push the trip up and find dates that are cheaper.  You're doing something similar with miles.
One negative of booking with partner/alliance miles
Milenomics advocates holding a stash of BA Avios for US domestic flights.  The big negative in doing that is the fact that it limits you only to low level award bookings.  Partners don't have access to "non-saver" level awards.
Using yesterday's example, if there were no Saver level awards on AA we would be stuck without a flight to book with BA Avios.  Would we really  want to book at any level other than the lowest?  AA would offer nearly last seat availability for just 50,000 AA miles round trip, per person.  So the flight we booked yesterday for 36,000 Avios would cost us 100,000 AA miles–a terrible deal.  We'd be using prime AA miles from our international stash of miles, and we'd be using more value in miles than the cost of the flights with cash.
What other options exist? How and when should we decide to pay cash? Milenomics uses three tips, which we will describe here, to cover ourselves when Low level awards don't exist. These three tips combine to make up the Low Level Hedge, something that should be used only when your dates are inflexible, your destination is fixed, and there are no good low level award ticket options.
The First Hedge: Fixed Value Points/Miles: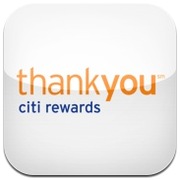 The First Milenomics Hedge against no low level award flights are fixed value miles/points.  These go by many different names; Citi Thank you Points, Capital one "Miles," US Bank Flexperks, Barclay's Arrival "Miles," and Southwest RR points.  Some might add Chase UR to this list, since you could use URs to book fixed value flights.  Milenomics does not advocate using international miles for domestic trips—and UR turn into very valuable international miles, so using them for fixed value flights are off limits.
The basics of fixed value points/miles are that you buy a revenue ticket and get credit back for it with your points.  When there really aren't any low level awards, and you absolutely have to be there, these often make sense to use.  The reason is that their value is fixed.  For some you get 1 cent per point, others 1.25, and the high end, Southwest, 1.7CPM.  Take note, just because they're fixed value  doesn't mean they can't lose value.  Credit card issuers can change the value of your fixed values points, as Citi recently did.
Lets step into those Southwest RR Points.  Since they have a fixed value you can use them for any ticket Southwest sells.  They have a value of 1.7 cents or so (A little higher technically), so if they flew a route you were interested in flying, and the tickets were priced at $956 for two you'd need around 55,000 RR points for the two tickets.
Of course if you had a companion pass that amount would be cut in half–meaning just 27,500 for the two of you to fly $956 worth of travel. We'll cover the companion pass more in depth later this year.  First2Board blogger Frugal Travel Lawyer recently wrote about the pass here and has spoken about it as well.  Look to her for more great Southwest tips/tricks.
The issue with Southwest points in comparison to other fixed value points is that you can only use them on Southwest.  Other fixed value points can book you a flight on any carrier.  You'll want to look into your home airport, and the places you fly to on your demand schedule and see if Southwest can work for you, or if you'd rather collect Fixed Value points in another program.  If they can work for you they are by far the best of the above programs.
The Second Hedge: Delta Skymiles
The Second of three Milenomics Hedges are actually Delta Skymiles.  We're collecting them for cheap, and they service the two cities we were searching for yesterday.  If you look back at the calendar for Dec 16-19th, there was a flight leaving the 16th on Delta at the low level–just not one coming back on the 19th.

On Delta.com we see why- the flight back on the 19th is at the medium level. This isn't bad news.  A medium level flight on DL is 40,000 miles round trip.  Since we found one way at low level using Alaska Airlines' site–meaning the trip will price as 12.5k/20k for a total of 32,500 miles per person.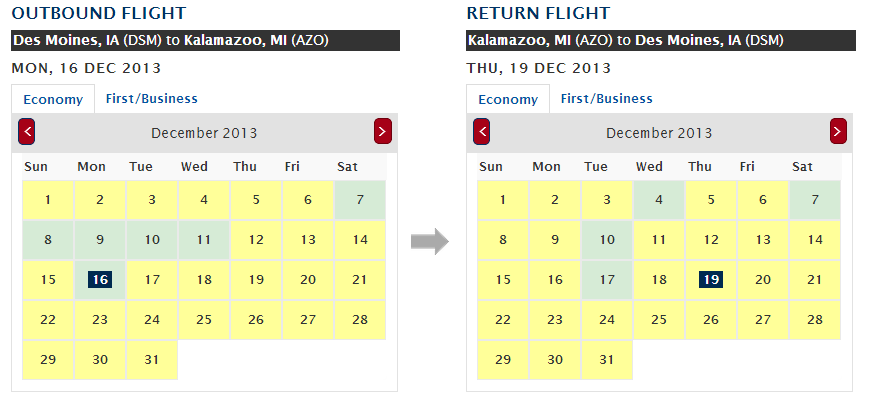 While 65,000 DL miles for 2 people is a lot more than 36,000 avios I think most people would agree–saving $950 by using the DL Miles is still worth it.
The Third Hedge: The Next-Day Price
The third Hedge is a very useful tool to try to catch an award seat.  Again, referring to yesterday's flights, the price for our trip in December was $956 for two passengers.  Let's also look for the price of the flights last minute, as if leaving tomorrow.
As you can see the price is holding fairly steady.  These flights are likely at or near their maximum price.  As you work through Milenomics you should study the prices of flights you take often and get to know this maximum, or next-day price.  The next-day price is a valuable tool in deciding whether to wait for award seats to open up or buy the flight now. If for example the next day price was much higher, you might want to look at either using fixed value points now, or just paying cash for the ticket.  Since the Next day price ($938) and our price in December ($956) are close, I'm comfortable waiting and using tools to hopefully see if low level award seats become available.
How to Be Alerted to New Award Seats
If there really are no low level awards (and no low/mid delta awards) you can choose to wait it out. Award seats come and go, and sometimes airlines open more seats as dates get closer. The absolute best free tool for being alerted to an award seat are the wandering Aramean's alert tools, found at http://wandr.me/Award-Search.aspx.
The tools are useful for both domestic and international award searches, and I'll talk more about them as we get more into international searches.  But the basics are that you can set an alert for seats on flights two/from either oneworld or star alliance city pairs.  If/when seats open up the service emails you with the open seats, letting you know to book at the low level.  There are a lot of specialized search engines on the page, and the Wandering Aramean's site is a treasure trove of great advice.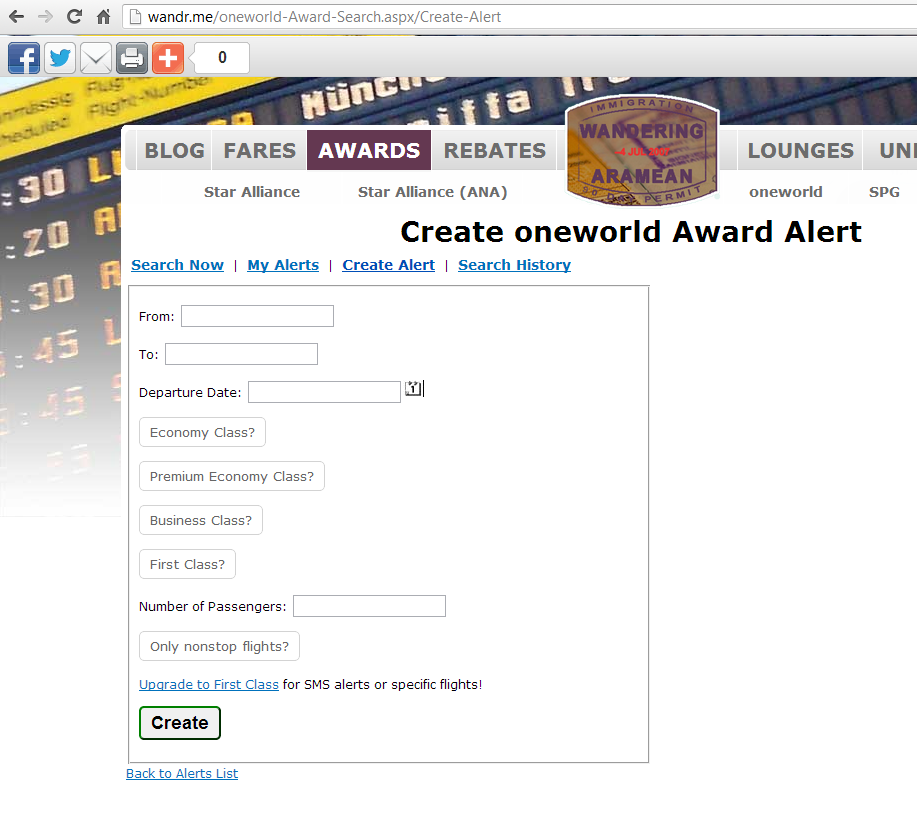 For yesterday's example we would put together a sample search from DSM to AZO for December 16th and set an alert. We'd also set an alert for the reverse, AZO-DSM on December 19th.  If either alerts hit then we'll receive an email and can hopefully book at the low level.  If not, we know from our next-day price that prices should hold fairly steady and we can either pay cash, or use fixed value points to buy our ticket a few days before the 16th.
The Low Level Hedge is most useful when your dates and destination are totally fixed, and there are no low level awards available.  The ideal solution is to change dates, change destinations, or change both, but sometimes that is just not realistic.  Hopefully what we've covered today will help you with those tricky flights that often eat up tons of our hard earned cash.