Note: This post is  intended for #301's, and #401's.
Today I'll discuss strategies for those of you currently holding status and trying to decide what to do with your travel next year.  In case you've missed it–the requirements to qualify for Elite status with both United and Delta are getting tougher next year.  Both have instituted a "dollars spent" requirement. United calls these PQD's(Premier Qualifying Dollars) and Delta MQD(Medallion Qualifying Dollars).  Making matters worse the amount you pay for the ticket isn't the dollar amount used to calculate these.  Taxes and fees are removed–so your base fares only count. Today's post is focused on United–Tomorrow we'll do a similar post for Delta flyers.
Jon, who writes Wonderlusty here at F2B wrote yesterday about his PQD Calculation: This year he's 1K.  Checking his PQD's he's only at $3,728, so based on similar PQD spending next year he would only make Silver. One way to think about that is for every mile flown, Jon will only really "net" .37 Qualifying Miles.  He's flown 100,000+ miles, but someone who flew 25,000 and spent $2500 PQD would have the same status as Jon. (sorry to single you out here Jon)
What This Change is Telling Us
The airlines are saying its all about the money.  I get it–they're not a cheap date; fuel, planes, profits, mergers, all of that costs a lot.  They're at the point where they think they can comfortably hit you up for that money.
I wouldn't be too upset over just this–business is business after all. However, at the same time United is thinning the ranks of Elite they are also selling cheap First Class upgrades for "Tens-of-Dollars" (TOD) out from underneath the remaining Elites.  They're Cheating on you.  I don't know about you, but one thing I don't stand for is cheating.
What is a Loyal person like you to do?  Should you break up? Or try to stick it out, and make things work?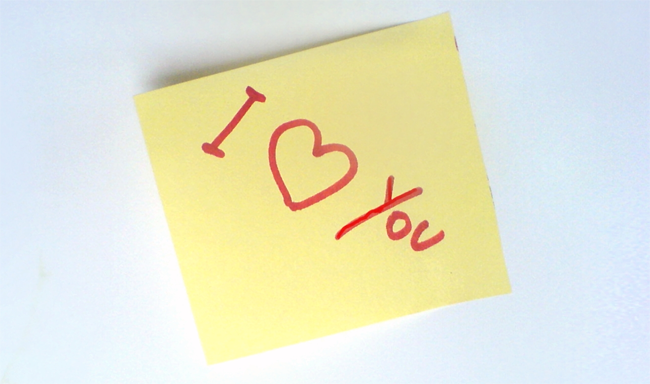 If You Want to Stay Together, and Work it Out:
If you need to continue flying United then exempt yourself from the PQD requirements by holding a United MP card and spending $25,000 on it.
Per United's official website:
"For 2014, the PQD requirement for Premier Silver, Premier Gold and Premier Platinum qualification will be waived for members who spend at least $25,000 in Net Purchases using a MileagePlus® Chase co-branded credit card issued in the U.S. There is no PQD waiver for Premier 1K® qualification."
So the best you can be is Platinum with them–but that's better than being stuck a Silver. Should you have to do this? No…but United has decided that you need to spend this money to show them you love them–buy United flowers with the $25k, buy United jewelry– Buy United Tickets, but spend that $25k or you're going to be stuck at whatever level your PQD's set you at.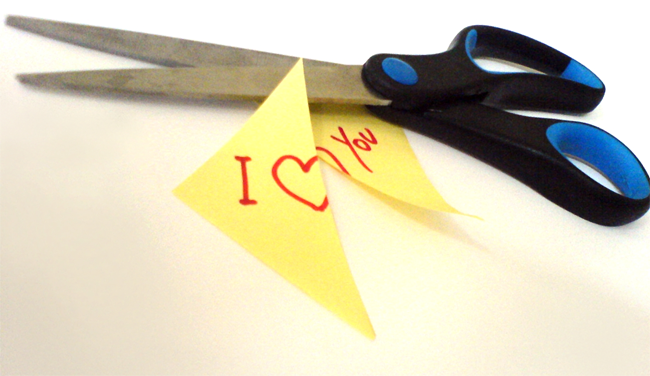 If you decide to break up:
If you decide that you don't appreciate being asked to open your wallet and spend, spend, spend why not take advantage of the Milenomics BYOE program and the tips we covered last month as well. The basics are: trade for status (mid tier), book as many award tickets as you can, upgrade yourself with TOD upgrades (United), or by trading for SWU (AA), or just book into First with miles. Book the flight that is the most convenient and cheapest–not the one that you need to credit miles to the right program.  We'll cover BYOE in depth on Monday–with a very special cross promotion with another blog.  If you're interested in packing your things and leaving the program you've been loyal to–BYOE welcomes you with open arms. All I ask is that you be loyal to your wallet.
If you Decide to Not Be Mutually Exclusive
There is a third option: Try status on another carrier, like Alaska, possibly through a Status Match. With the exception of United flights you could credit your AA, AS, DL (and possibly US at some point) flights to Alaska starting next year.  Fly United whenever convenient–and possibly qualify for Silver or Gold.  Buy TOD upgrades, hold mid level status on 2 or 3 carriers– basically, don't be exclusive.
If you hold status this year you have next year covered.  You could also see how things shake out–buy tickets based on price–and credit to AS and UA.  As you start to see the way the year is going for your travel, if you still want to stay with United go ahead and start filling in the $25k spend requirement on a Chase card, and lock in your status level for the next year. Since you can only make it to Platinum think long and hard about taking flights with United once you meet that level.  Instead possibly shift focus to your other program/programs after you hit 75,000 flown on UA.
Final Thoughts
Of course if it was me I'd really try to spend 2014 reaching EQM-Zero.  United has, in more ways than one, told you that they don't want you to be their #1 squeeze.  Maybe you're not ready to break up with United; I know, you have history. I know you've been through a lot together.  I know they've been there for you…but, If you really love them–let them go. 😉