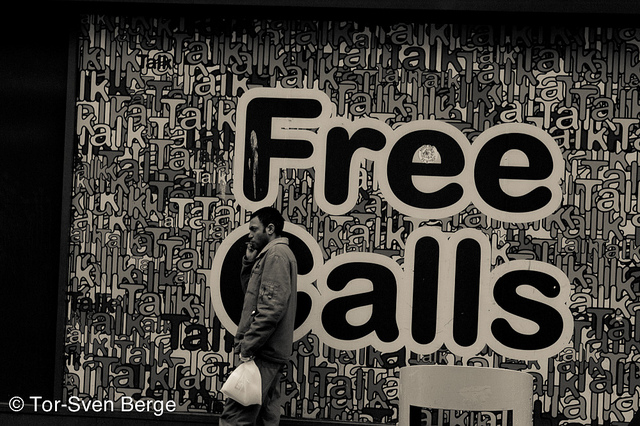 Note: ICYMI, I'm giving away a quad band world phone. Enter once per day through Friday for a chance to win. A common theme in most of the entry comments in the world phone giveaway has been staying connected. Today's post has tips and tricks for staying connected with or without a world phone.
Today's post is more tech related than my usual writing. I wanted to keep this information separate from the contest so I can respond to replies without tainting the giveaway. I'll get to making free calls overseas a little later in the post–but I first want to step into different options for you to stay connected back home.
No Phone Needed–Free Voice Mail and Texts
When I travel I'm most like Becky from the girl and the globe, I don't really enjoy being reachable while on vacation. For the most part I just want to make sure I can keep track of what's going on, and can receive messages (In Case of Emergency) while overseas.
Most of today's tips rely on a Google voice phone number. Sign up for a free Google voice number here. If you don't already have one I highly recommend it. Not only does Google Voice keep all your voice mail online (and searchable) it also does a decent terrible job at transcribing your voice mail into texts, so you can check it without listening to the messages.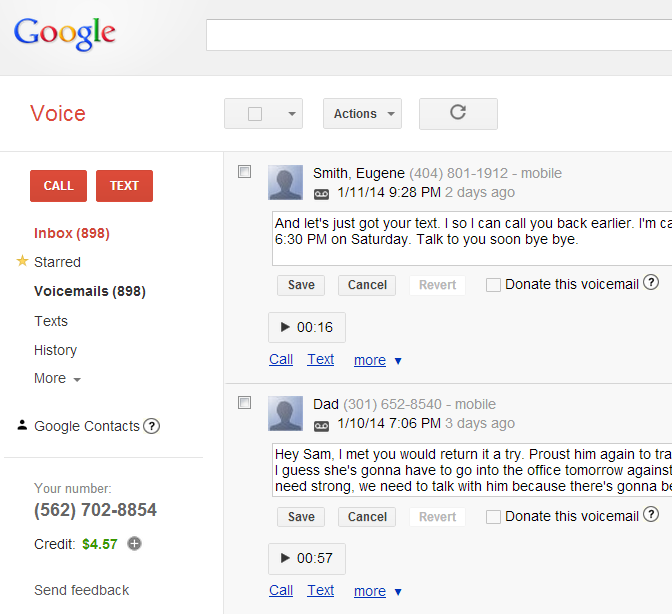 If your US cellphone provider supports it, you can switch your voice mail to Google Voice. What this means is that whenever you receive a voice mail message you'll be able to log in and check it from any computer. If your provider doesn't support google voicemail then you could change your outgoing message before you leave to let callers know to leave a message on your google voice number in case of emergency.
This tip doesn't even require you to bring a phone with you–you can log into your google voice account from a computer and keep track of important messages from there. You can also send text messages from any browser, and can take down numbers and call them back from your overseas phone later. Texting can be better than calling, especially when time zones make it hard to sync up schedules.
What you can't do: Text from your home cellphone number, receive texts sent to your home, non google-voice cellphone number. An advanced way to get all texts would be to port your current cell number to google voice, but that would also cancel your current cell phone plan. If you were moving overseas I might suggest you do that.
Phone Calls Over Wi-Fi (Free and For Pay)
Skype is the most popular option in this space, but I will discuss another option later in the post. You can buy Skype out credits to use Skype over Wi-Fi. You can also make Skype-Skype calls for free just like you do at home. Video calls over Wi-Fi are also possible with Skype. For some this alone will be good enough. If you think you'll be using Skype over Wi-Fi pretty heavily a monthly world flat rate package may be good enough for you. Be sure to compare to the google voice/talkatone option listed below–for calls to the US and Canada that is a 100% free option. To make internet calls in a professional capacity as an employee of a business that requires you to take and make calls, your business may wish to make use of something like a hosted pbx cloud VoIP.
Putting $5-$10 in Skype credit in your account before you leave could be useful if you know you'll have low latency Wi-Fi wherever you're staying. Calls are clear–but there is a slight delay, caused by having to route the call internationally over the internet. There are also monthly unlimited plans, and buckets of minutes you can buy for specific countries to save even more. Having even a few dollars of Skype credit alone can help when you need to make local calls in the country you're in.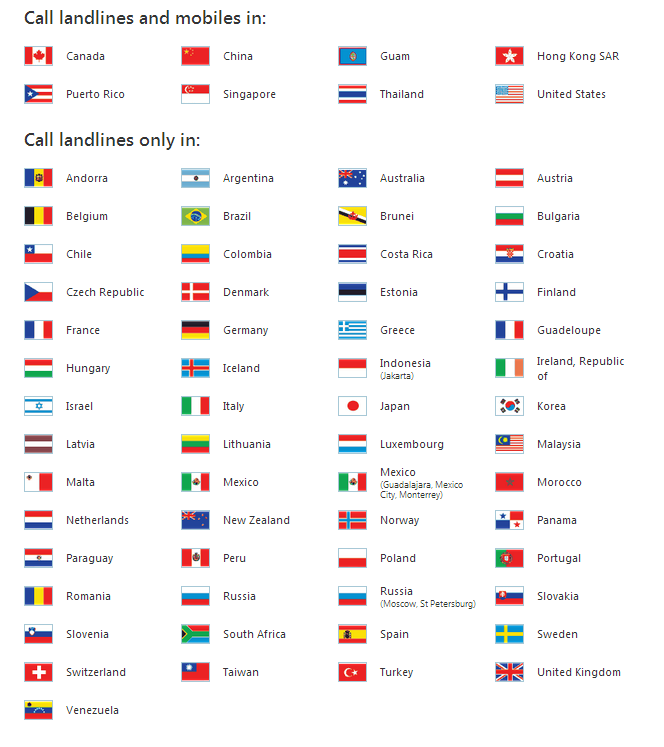 Skype is also free to call toll free numbers. Bring important airline numbers with you, and use skype to call them over Wi-Fi for free. When your flights change or if you have an issue this could someday get you out of a jam.
Update: Reader Kat from Will Run For Miles mentions using magicjack software (available for iphone and android) over Wi-Fi for free calls.
Google Chat for Totally Free Incoming and Outgoing Calls to US/Canada
Google Chat has had a feature for a few years now that allows a properly configured browser to make calls to US numbers for free. Often used to find your phone by calling it from your laptop, this feature is far more powerful when combined with a smartphone.
Coupled with an app like talkatone, google chat's ability to make phone calls over chat unlocks a smartphone to be able to call or text any US or Canadian number for free over wi-fi. You need to install the app, and then do a small amount of setup. I suggest you do this setup before you leave, and test the app over wi-fi at home so you can iron out any issues. When correctly set up you turn on the talkatone app all incoming calls to your Google voice number ring over Wi-Fi. Your incoming calls are a local US number, so there's no cost to anyone calling you on this service. Skype will charge you for an incoming number, and per minute, so for calls to and from the US and Canada Google Chat & Talkatone win hands down. (Update: talkatone and grooveIP look to be ending Google Voice support May 15, 2014 However the Google Hangouts app for iphone now supports pure Wi-Fi calls over Google Voice, and Android support for Wi-Fi calls is supposed to be close behind).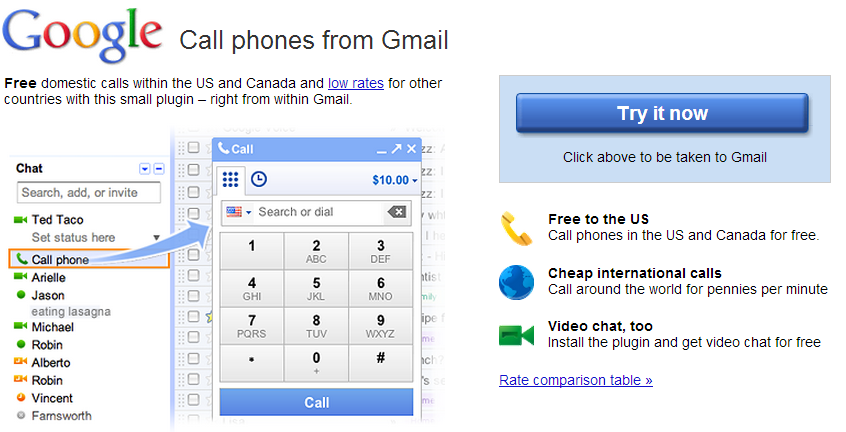 Load $10 into your Google Voice account before you leave and you could use it during your trip even if your smartphone isn't a world phone. For an emergency this is probably the cheapest way to make one or two phone calls–but is no replacement for a real phone and SIM card (more on this later). Incoming calls will work when you're connected to Wi-Fi, and are free to both you and the U.S. Caller. Skype has a similar feature called an "online number" but charge for this feature.
Fast Internet Speed isn't as important as latency–I've had very good results using this setup at hotels and airport lounges to call home and to receive calls. In other countries with similarly fast internet you could use this service to make all your calls when you're around Wi-Fi. You can even use the google voice credit to make paid calls to international countries. If you just want to call hotels, tour companies and such and have access to Wi-Fi while abroad you could use this solution and a few dollars' worth of credit to make and receive all your calls.
Potential negative while overseas: Callers will see your US Google voice number when you call, and you'll pay by the minute based on these google voice rates which are sometimes
Update 2: Two readers, Hutch and Joe-SC1 mentioned using GrooveIP lite instead of Talkatone. Unfortunately for both GrooveIP and Talkatone it looks like both of these services will be no longer allowed to work with Google Voice after May 15, 2014.
Prepaid SIM, Cheap, and Local
A prepaid SIM, and a world phone like the ones I discussed in the world phone giveaway post is the best way to have coverage wherever you go. Wi-Fi in a hotel is great, but with a SIM in a world phone you'll have coverage everywhere; the mall, shopping, eating, on a boat, small islands, on the top of a mountain…the list goes on and on.
A simple text message "please pick us up where you dropped us off" can be done for pennies in almost all countries. Phone calls to friends, hotels, and car services can be useful as well. You can also call any number around the world with a prepaid SIM, but will be subject to rates set by the SIM card company. Most countries have very reasonable prepaid plans, but you'll want to do your research before you leave.
I really enjoyed reading the entries in the phone giveaway; lots of examples where having a phone with a SIM card and a local number could make all the difference in the world.
The biggest negative of a local SIM card is that people back home need to pay (sometimes high amounts per minute) to call you. You can use the rest of the tips in this post to get around that issue, but it is important to note.
Using Google Voice and a SIM Card Together
This one is great if the rates to call home are high in the country you're visiting, but the rates to call the country are low. It is also great to make calls from a phone with a SIM Card that is nearly out of credit. This only works if the country you're in allows free incoming calls (caller pays).
To use this trick you'll want to add a few important numbers to your Google Voice before you leave for your trip. Maybe your work phone, your parents, loved ones, etc. The process to do so is to add the number, and then Google calls to "verify and add" the number to your Google voice. Once verified the number is stored in your Settings for Google Voice.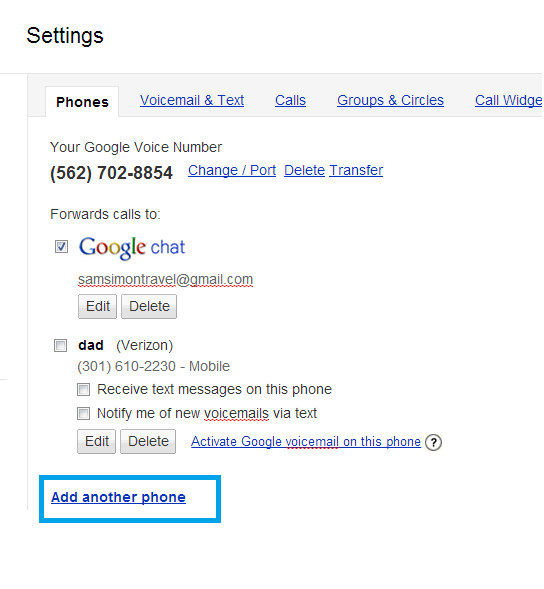 Be Sure to turn off call forwarding to that number, so when people call your Google voice number those phones don't ring. When you're overseas, log in from a computer, or a smartphone over Wi-Fi, and then initiate a call to your international cell phone number from one of these numbers. For example, if your number was +6614204452, you'd log in and actually call yourself, like this: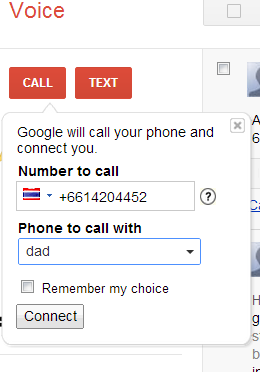 What will actually happen is google will call "Dad" or whatever number you have set to make the call with, and then will call +6614204452. The call will cost the current google voice rate:

This might be lower than the price your prepaid SIM charges you to call home. Even if it is more, you can make this call knowing you're using zero of your prepaid minutes. I use this trick when I think I'm going to have a long conversation, and buying more minutes isn't practical or means a trip into town. You could also instruct your parent/whoever to call using this technique if they ever need to reach you. To do so they'll have to be able to log into your Google Voice account–but it saves them from paying for an international call.
The above only works for phones you can register with google voice–and a phone can only be registered with one google voice account at a time. For me it is an easy way to call my dad no matter where I am, and without using any SIM card minutes. The call needs to be initiated via the web, but once that is done the call is actually handed off from the US to the local cell tower, not over Wi-Fi, so you can walk around, take a car ride.
As always share your tips and tricks for staying connected here in this thread. I'll be able to comment, so if you have a question feel free to ask here. Make sure you enter to win the Quad Band Samsung A157V by leaving one comment a day between now and Friday.
---
Everything below this line is Automatically inserted into this post and is not necessarily endorsed by Milenomics: