Just a quick post to mention this deal.  For the next week Safeway brand stores (Safeway, Vons, Randalls', Tom Thumb and Pavillions) are offering PayPower Visa Prepaid cards for $0 in fees.  The package looks like this: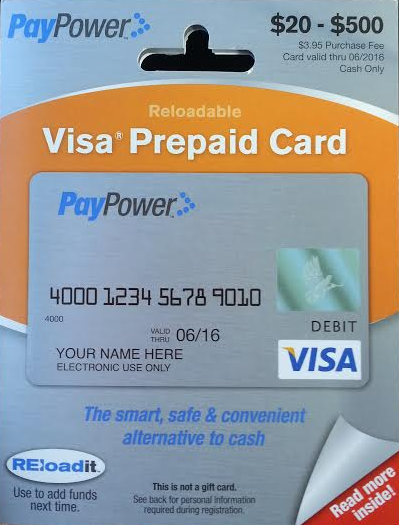 Not as hot as other deals in the past, but still a great way to hit minimum spending, and for those of you with category bonuses of 2x-5% at grocery this could be a good Mile and Moneymaker.  Because there is no fee I would stay away from round numbers like $500–which credit card companies like to use to clip our wings.
You'll notice the Package says "Cash only" in the top right corner.  I bought with a Credit card this morning–I was hesitant to post about this deal until I could verify it worked myself.  My purchase was with a regular cashier at my local Vons.
You can set a pin by calling the number on the card (all automated) or online at https://www.paypower.com/Activate. I successfully drained the card using the PIN.  I then bent the corner of the card as I mentioned in my purchase tracking post.
It is pretty rare to see no fee Visa gift cards at a grocery store, so I think this warrents consideration.  These cards are usually plentiful, hopefully that continues throughout the week.  Remember, don't go overboard and buy too many, keep the float rule in mind.  Also if you're confronted by a cashier who says cash only, remember the tips from this post.
Update: I spoke to the agents at Paypower and verified that the $5.95 monthly fee hits one month after your purchase date. Make sure to drain the card before then to avoid this fee.
---
Everything below this line is Automatically inserted into this post and not necessarily endorsed by Milenomics: