Credit for this one goes to #Milenomic Elaine who shared this deal via a comment yesterday.  We've covered these Safeway deals in the past here on Milenomics, a few times actually. With no signage in my store, and nothing in the weekly ad I took a chance and bought a card to test. Entering my store I saw the signs near the Gift Cards: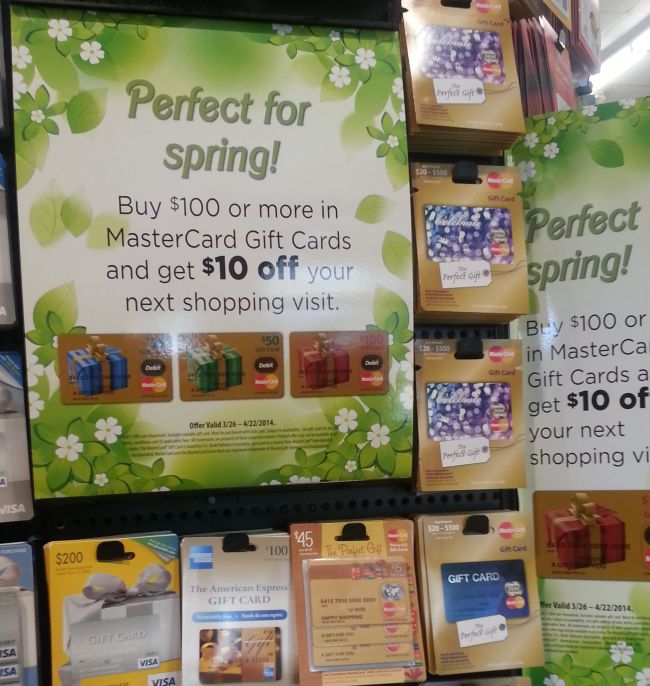 "Spend $100 or more on Mastercard Gift Cards and earn $10 off your next shopping trip."
I tried  this with a Variable load card and nothing printed. Next I bought a $100 card and the coupon did indeed print out, offering me $10 off my next $10 or more grocery purchase. I haven't used the coupon yet–and in the past there have been glitches with coupons needing manager overrides to work properly. I'll update when I use it.
So far the following is confirmed:
Works at Safeway – Elaine and MilesPointsandMaiTais
Works at Vons – Myself
Works at Tom Thumb – Reader Michael P.
Works at Randall's.- Reader Haley
Coupon prints as part of a purchase using a previous coupon — Myself & Reader Elaine
YMMV Using a Coupon on another GC purchase — Various
Does NOT work on Variable Load -Myself
As information comes in via comments I'll add to the above list. I believe this will work at all Safeway Branded stores, which include the following:

Without anything in weekly ads it is hard for me to say for sure that this is chain wide; but I'm nearly 100% sure it would be.
With that in mind a few things to consider:
This is only a moneymaker at the $100 denomination. Also your Time and Travel might wipe most of that out, so these aren't the best way to earn Miles now that the Variable load cards are excluded.

These are Mastercard Gift Cards, which have a Gold Bow on a Red Package ($100)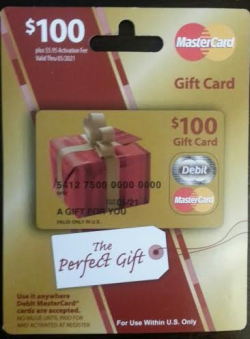 These cards are a pain to load at WM. You need to hit Change Payment, which will only be on screen for a split second.  After that press debit and you're good to go.  Further compounding the trouble is the fact that the cashier will see the card process as credit and may hit cancel on their end.  Ask the cashier to give you time to change payment if you have trouble doing so before they cancel the transaction. 

The Float rule is key with these Mastercards. Being Stuck with these is not something you want to have happen. 

If you're really stuck and can't figure out how to liquidate these MasterCards, you could use them as 

debit

and buy products which are debit only from other grocery/drug stores. 
What About Cash/Debit Only Stores?
Today's deal isn't exactly a great Mile-Maker, even thought it does make you $4.05 in free groceries.  That said treat it as a good way to do reconnaissance on Cashiers, and convert apprehensive cashiers into fans of yours.  $100 Gift cards on Credit are much less suspicious to cashiers than $500 cards. As you gain trust you can transition to those $950 Reloadits or $0 Fee PayPower Cards.
A good number of you have not been successful in finding a Safeway that will sell to you on Credit.  I've offered ideas in the past how to convert cashiers, but the best way to do so is to:
Start Small. This promotion is a great way to test cashiers, a $100 card purchase that works on Credit should be noted.

Be respectful, "Is Credit Ok?" Sometimes confronting the issue head on diffuses the situation.

Honesty. If they tell you Cash/Debit don't say ok and then swipe your CC. If you do so, don't be surprised if you just became

"that guy/gal"

everyone at the store knows to watch out for.

Have a Backup.

 You're making money on this deal

even if you aren't earning miles.  Use your debit card to save the transaction.  Better to earn the $4.05 than to waste a trip to the store. 
As always, share tips and tricks here. I'm particularly interested in which stores this works at.