Programming note: I've been gone for a little longer than expected. Thank you to those who've dropped notes to me and messages checking to make sure I still have a pulse.
Miles Are Dead (You Heard it Here First)
I think it is important that you (the new reader) understand the bias I (the old writer) have with respect to miles. I'm bearish on miles right now, and I've always been skeptical of the value of miles. Don't get me wrong, I love miles. I LOVE THEM. They've opened the world to me, and have created a financial stability in my life that has literally changed my financial future for the better.
We've never advocated hoarding miles here on Milenomics, so I  thought it fitting that this reintroduction of sorts start with a detailed rundown of the death of the frequent flyer mile.  2016 is going to likely be the year you come to realize that Miles are dead. I'm talking about true, open system miles, not closed or variable value currencies: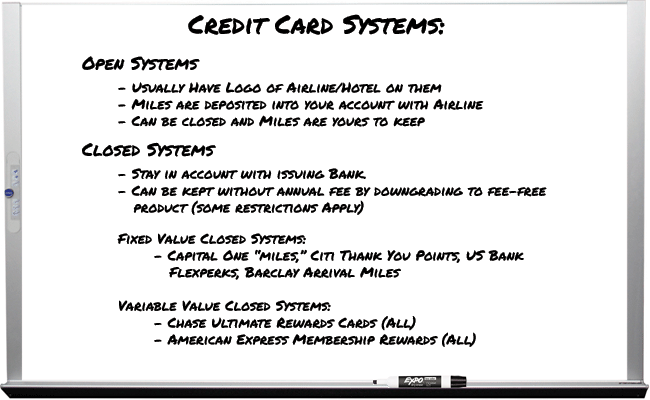 As miles die the push to make you *think* miles are just as useful has only gotten stronger.  Marketing from both the airlines who issue the miles and  the Credit card companies who pay out in miles necessitates this. They can't come out and tell you "Good luck, you're earning nothing for your spending or flying." So the spin it, "more seats" or "more [higher than before] low priced awards."  The spin is there to confuse you, take your hard earned money, and lock it away into a program for which the rules can be changed for the worse on a whim.
Opportunity costs are higher than ever
We've discussed opportunity costs before, and how your subconscious can hurt you. Now more than ever your opportunity costs are probably causing you to manufacture miles at a rate that is phenomenally bad.  The only situation I would consider currently "worth" manufacturing miles for use in travel would be if you Need to travel in a forward cabin.
There are excellent 2-7% cash back opportunities right now. Forgoing those and trying to earn miles through anything but Credit Card Signup bonuses will likely mean you're losing a large amount of money.  We don't usually detail specific deals here on Milenomics, and that's not a trend that will likely change. However we'll go into a detailed look this next week in a post outlining how non bonus spend can hurt you even when you're using the right card for it.
You Probably Already Have All the Miles You'll [N]ever Need.
Anyone who's followed "The Hobby" for more than 2-3 years will likely tell you the "Golden years" were behind us. Whether that is true is a matter for another post; but one thing that can be gleaned from such thinking is this: You likely earned millions of miles in that time. If you've been diligent in balancing your supply and demand of miles then you might have almost no miles on hand. I've got far too many. My daughter's birth sidelined our travel for a while; and in the meantime card offers came that I just couldn't pass up.
Before you book with miles seriously consider all your balances, and consider which give you the flexibility you need in your travel before booking.  The reason you likely won't need to use any of your miles are the following reasons:
–Domestic Ticket prices are falling: Prices have finally started coming down. If you're flexible enough to use miles you're probably flexible enough to buy less than "ideal" tickets at a savings. Connect in Denver to save $200? Sure. Leave on a Tuesday? I can do that. These were concessions you used to make when using miles. Now you're just doing it with paid tickets instead.
–The Flight Deal ruins international mile redemption for most of us. Thanks to the excellent work done by these guys and gals you likely will have opportunities to fly to far off places using the same flexibility we just discussed. International travel with miles hasn't always made sense except in forward cabins; and so long as you're not too concerned with where to go you can find some excellent deals on flights that make the cost per mile phenomenally bad.
Full Disclosure: I hold way too many miles. I'm drawing down in the programs I see little future value in, selling those I can, and starting to collect those which I think will have the most value for me in the future. I'm bearish on the entire mile multiverse right now.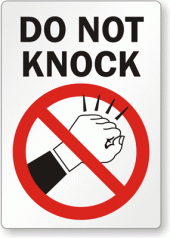 "No Knock" Devaluations Sting
Today's Alaska "no-knock" devaluation only further intensifies the death of the mile.  In fact I wrote this whole post prior to the surprise devaluation from Alaska today.  There's always going to be a risk of these types of events, and when they happen they can literally make your miles both worth less and worthless.
Worth less: Your miles won't cut book what they booked yesterday.  They're worth less than they were prior to today.
Worthless: You were collecting these miles for exactly one reason. They're now useless for that reason, unless somehow you can earn the additional miles.
The reason I want you to consider miles dead is that you really, really need to know what you're doing now more than ever when you're playing with miles. The old "Follow the leader" type thinking does not work with miles that are lifeless and on their deathbed.
Miles are Dead. Long Live Miles!
While miles are dead, at least as we used to know them they certainly do still exist in a newer, less useful form.  We'll be outlining that form in the coming weeks/months here.  For the vast majority of people Miles certainly are dead. Lets take a day to grieve for them, and  then move on and celebrate their life and the new form they take after today. We're not the majority, and so we'll find a way to earn, use, and abuse our miles. Hopefully we'll do it without making too much noise about it, and without drawing too much attention to the fact that our miles are alive and well.
Moving forward we will refer back to today as a guidepost to remind you to keep a close eye on your stash of miles, but we'll still use miles when they are the right tool for the job.