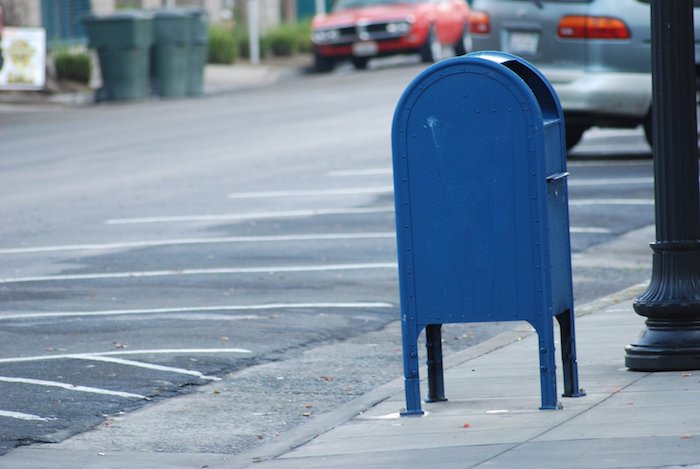 "Brandon asks" is a Reader Q&A series where we take real questions from real people and do our best to provide helpful unbiased information on navigating the points & miles space.
"Quick question. I got an email from AmEx about my Business Platinum Card telling me I need to pick my preferred airline by the end of the month or it will stay the same as last year. Is that strictly true? If I don't change it now could I change it later?"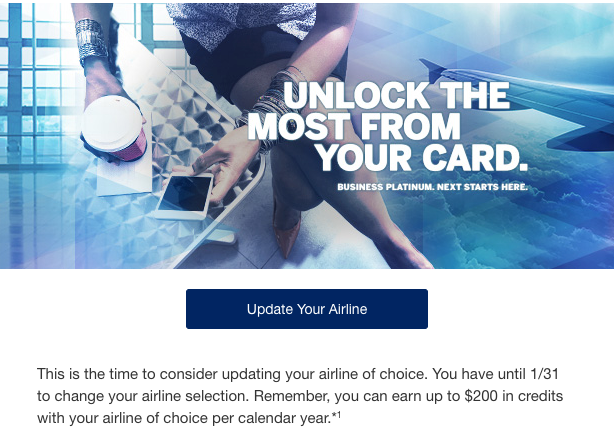 What AmEx is suggesting is mostly true.
Certain AmEx cards come with an annual airline incidental credit that ranges between $100-$200. When you first get the card you need to select which airline you'll use the credit with. To set this (or check it) go to: americanexpress.com/airlinechoice
Each subsequent calendar year you carry the card you get a chance to change the airline until the end of January. Once that date passes, according to their T&Cs, you can't change the airline until the following year. So it's a good idea to think about which airline you'll most likely be able to use the credits with and get it set up before the end of January.
In practice I've found they'll allow a change as a courtesy so long as you haven't used any of the benefit that year. YMMV of course, but try chatting with them online or calling and asking for forgiveness if you find that a change would be useful.
Which airline should you choose? Good question. Making effective use of airline incidental credits is important if you want to reduce the effective annual fee of high risk/high reward cards like AmEx's Platinum cards. I had this in mind when suggesting a liquidation first look at which credit cards you should have. It's best to get your plan in place early and take advantage of the benefit for sure each year.
Did we get it right? Join the conversation by leaving a comment below. And drop us an email or hit us up on Twitter @Milenomics if you'd got a question we can tackle.