Hopefully this is a temporary glitch, but it appears that JetBlue flights aren't currently bookable with Emirates miles even when ITA Matrix is showing partner availability.
Generally, when ITA Matrix shows Business Class (Mint) seats in the "I" booking class they can be booked with Emirates' miles.

But in the past couple of days friends on Milenomics Slack report that these flights have not been bookable on the Emirates website. They also can't be booked by calling Emirates so it appears there's a problem with the availability conveying to Emirates.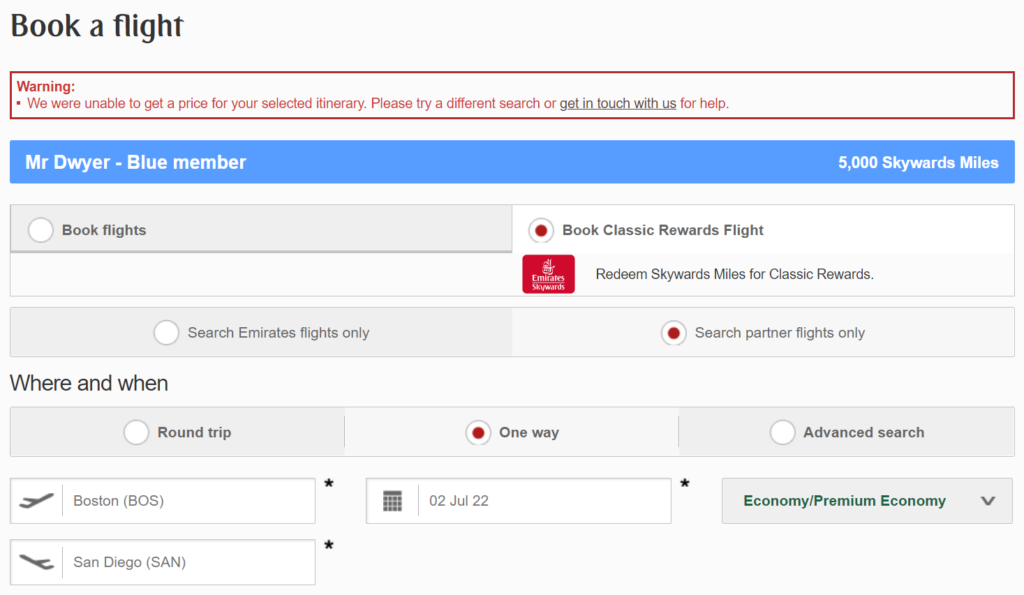 See: Booking JetBlue Mint with Emirates Miles
Another sign that JetBlue is indeed releasing seats to partners is that these flights can booked with AA miles.

Again, hopefully this is temporary – but you never know. It could be a first glimpse into a broader development.
A friend on Milenomics Slack called Emirates and was told by a rep (who in turn spoke to a supervisor) that not only was the space not available, but that Emirates was "discontinuing their relationship with JetBlue" altogether.
While we're waiting for more clarity on the situation I'd definitely hold off on transferring bank points to Emirates for JetBlue partner awards.
Have you been able to see or book JetBlue partner awards with Emirates miles the past couple days?