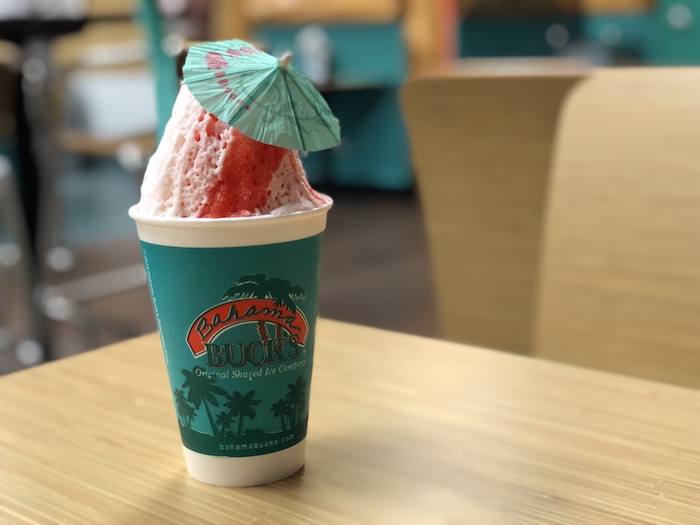 There are a ton of ways to earn rewards when dining out in addition to the rewards your credit card earns.
It can be a confusing space to navigate. You need to know which programs do and don't stack with one another. Some programs require activation on a per-restaurant visit. Some require making a reservation through the program to qualify.
Today we'll cover three networks that require one-time setup to earn passive rewards that are [mostly, probably, at least at the moment] stackable. Let's get into it…
Rewards Network
Rewards Network has partnered with all the major airlines to give you miles for dining at participating restaurants.
How it works: You link your credit cards with the dining rewards program of your choice. Miles (usually 3 – 5 per dollar spent) are credited directly to your frequent flyer account.
Tips: Each airline program has signup bonuses so try to sign up for each of them at a time when you'll be dining at a participating restaurant in the near future. I wonder if these signup bonuses can be churned if you cancel your participation in the program and sit out for some amount of time? Not likely that it's easy since the account is associated with your frequent flier number but it's worth testing.
Gotchas: A given credit card can only earn rewards in one of the Rewards Network partners, so no double dipping. I'd recommend adding a new credit card at least the day before you dine. When I've added it day of the rewards consistently haven't tracked and required manual follow-up. Some restaurants only participating on certain days.
Quick review: The participating restaurants varies by locale but includes mostly middle of the road non-chain restaurants I'd rarely visit accidentally. But if you can find a decent restaurant you regularly frequent the total value of participating in the program can be good.
Here is a list of Rewards Network Dining programs from Doctor of Credit, including iDine if you prefer money over airline miles.
Empyr
Empyr runs a separate/competing network of programs, most notably Yelp Cashback and Mogl.
How it works: Same as rewards network but instead of airline miles, cashback is rewarded in the form of a monthly statement credit.
Gotchas: Until recently Yelp Cashback was stackable with Rewards Network, but lately I've been getting my Yelp Cashback overturned due to receiving Reward Network rewards. I'd try Mogl instead but I suspect it will suffer the same fate at some point since it's the same network.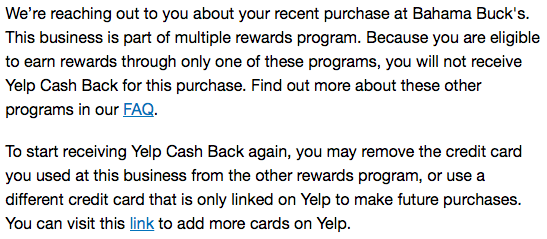 Quick review: Great stuff, as long as you can find participating restaurants you'd actually like to visit. The list of participating restaurants is eerily similar to Rewards Network which is good and bad. It's good because you can sometimes double-dip. It's bad because the participating restaurants aren't likely ones you're visiting already.
Here is a list of programs in the Empyr network from Doctor of Credit.
Uber
Uber runs a Visa Local Offers program that earns Uber credits for frequenting local business, including restaurants.
How it works: Any Visa credit cards linked to your Uber account automatically earn rewards once you've opted in.
Gotchas: Not available everywhere. The payout rates vary by account and the more you use the program the less the percentages seems to be. Unreliable tracking of gift card purchases at participating retail establishments.
Quick review: The participating restaurant list is surprisingly good, but the better you get at navigating this program the worse the rewards seem to be which is definitely no bueno.
Opt in by going to Settings -> Rewards -> Visa Local Offers within the Uber app.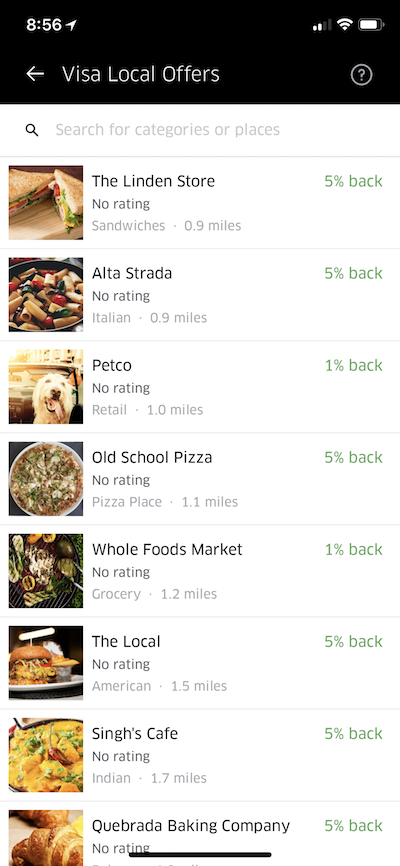 Bottom Line
Some might be uncomfortable linking their credit card with third parties, but I like these programs because they require a one-time setup and no additional linking of offers.
Participating restaurants vary by locale and you sometimes have to go out of your way to find them. It's nice when you accidentally stumble into a participating restaurant, but to make these programs work for you it's best to find a restaurant or two you actually want to visit.
I'd recommend:
Signing up with the Rewards Network the airline whose miles you'd most like to accrue
Register with Mogl to try for to double-dip
Link the Visa cards you use at restaurants with Uber and opt in for Visa Local Offers in the Uber app
Further Reading: There are other avenues for earning miles for dining like the Seated App which is described in more detail in this post over at Free-quent Flyer
Question of the Day: Any tips for further stacking in this area? Please share tips and tricks in the comments.