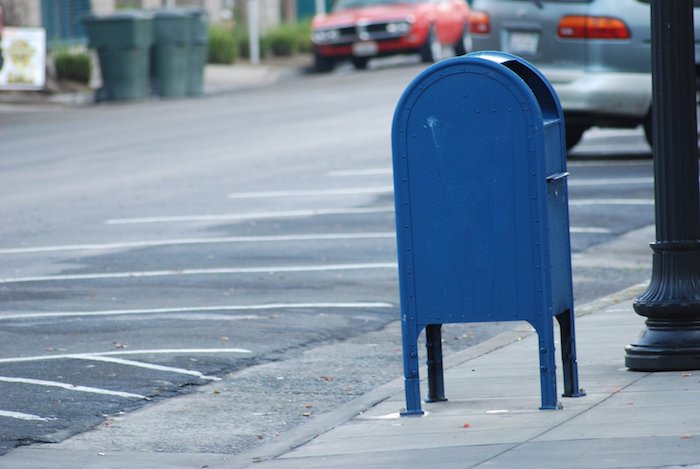 "Brandon asks" is a Reader Q&A series where we take real questions from real people and do our best to provide helpful unbiased information on navigating the points & miles space.
Today's question comes from Sheila who asks:

"Can you help me find a way to take my family of 4 from Phoenix to Dublin, Ireland this summer?
Past success with points and miles has allowed our recent domestic vacations to include first class air travel which has spoiled my family so I'm afraid economy class will not work for this international trip. Generally my husband will only fly nonstop but I realize that will not work for this trip unless we travel somewhere else for a short stay first. However, keeping the number of stops to a minimum is important.
Looking to travel late June through mid-July, preferably not over Fourth of July week. What we currently have to work with for flexible points: Approx 200,000 Amex membership rewards points and a little over 225,000 Chase Ultimate Rewards. In addition, we also have some AA miles in our accounts for each of us: 140,000 98,000 8,000 and 7,000. We may also have miles in United and Alaska but the balances will not be as significant as AA. Any advice to make this work?  Now that I'm looking at the points balances maybe we need to leave the kids home and make this a trip for two."
Robert: Thanks for giving us a chance to help here, Sheila. This is kind of similar to a request we tackled recently trying to get from SFO to Spain or France in Business Class. Let's hope we're more successful finding a solution this time around. C'mon award availability – help us look smart!
The info you've provided is excellent and your date flexibility should really help. We're at about 6 months out so if we don't find anything all hope isn't lost just yet. But if you're like me, it's nice to have airfare settled so you can start planning the rest of the trip.
Sam's post on SFO to Spain/France was helpful in laying out how he goes about doing award searches. I learned about flightconnections.com – a site I previously wasn't aware of that shows all the direct flights from/to a destination. Like you noticed: There aren't direct flights PHX – DUB.
The way I usually start any award search is to first start with Google Flights. This quickly tells what my best options are for paid tickets, then I try to find the best way to pay for those flights with miles.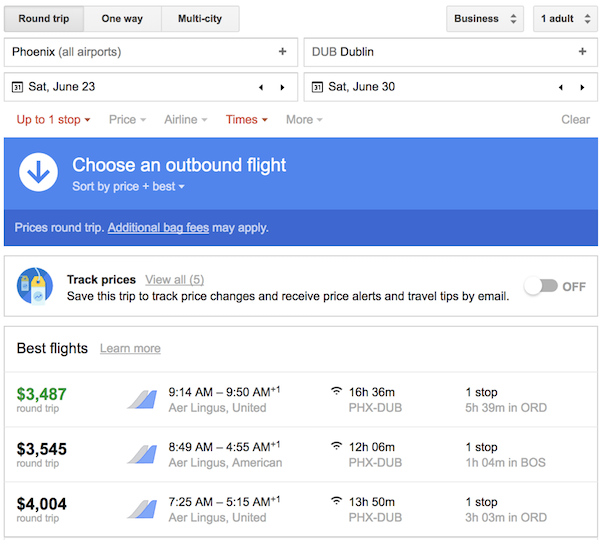 Since the price of the flight is over $3,000 it's not likely I could justify in my mind paying for these flights, even with bank points, because you'd need so many of them I can't justify the cash price in my mind.
So conceptually I'm going to try to use airline miles to get you there. And I better be getting quite a bit more than 1.5 cents a piece of value when doing so because otherwise I'd just use Chase Ultimate Rewards paired with a Chase Sapphire Reserve or AmEx Membership Rewards paired with a Business Platinum.
I'll also take a look at the Wikipedia page for the airport I'm trying to get to. I do this to see which cities which airlines fly to. This could be useful in surfacing up a somewhat nearby city I could get to with a cheap positioning flight (or a drive depending on your home base).
Google Flights informs me that Aer Lingus is a dominant carrier on this route, paired with a domestic leg of some sort.
Aer Lingus is a unique carrier. They historically haven't been part of an alliance the way most big airlines are, yet they've partnered with a variety of airlines to allow for reciprocal mileage redemptions. Since I know United is an Aer Lingus partner I'll start my search there. Sheila says she has Ultimate Rewards and United is a 1:1 transfer partner. Let's see how this goes…
A quick check on United.com makes it look like they heard Sheila's preference to *not* travel on the week of the 4th of July – because that's the only time there actually is saver level availability. Saver level availability is the term I'll use for the flights with the fewest number of miles required (70k pp one-way in Business for this route). Saver level also [usually] coincides with flights that can be booked using partner airline miles: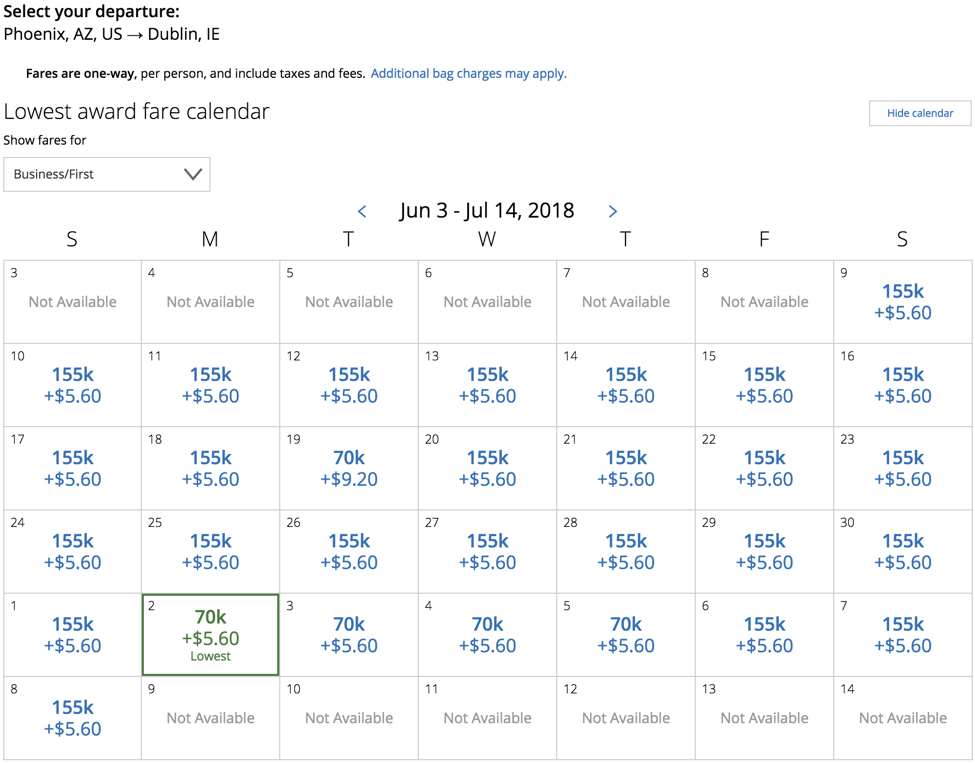 Sheila, are these dates a non-starter? Or is there some wiggle room on the 4th of July week?
Also, do you by chance have a Chase United credit card? Reason I ask is it might open up some space for "positioning" award flights (more on this benefit in this post).
Sheila: We could probably make 4th of July week work, in the past I've found that week to be generally a busier time for travel and more difficult to book a dog sitter but I think I could work around it.
No, we no longer have Chase United cards and I assume 5/24 would prevent either of us from getting it.
Robert: Okay great: One more question. How would you feel about flying on Ethiopian Airlines from LAX-DUB? Here's a review from Live and Let's Fly (great site by the way):
http://liveandletsfly.boardingarea.com/2017/11/24/ethiopian-airlines-787-8-business-class-review/
Sheila: I'll take a look at the review and discuss with my husband then respond soon.
Robert: Okay. I'll try to find options that do/don't include that route.
Sheila: Enthusiasm for Ethiopian Airlines was not high.  It might take some persuading.  I think the general consensus here is that Aer LIngus would give us more of a "shamrock" feel to start our vacation.
Robert: That's a good intangible. I can see where you're coming from. I'd mentally budget around 140,000 points/miles for roundtrip to Europe in Business Class best case. You've got around 425,000 URs/MRs right now so not quite enough for 4 all in Business Class. Would you be up for splitting up 2 in front, 2 in the back?
Sheila: Ouch, that is costly but kind of what I expected.  Definitely not opposed to putting the kids in the back of the plane.  I say "kids" but they will be 20 and almost 18 by the time the trip would happen so they are fine in back alone.  We did that on our last cross-country trip and although they were not happy they did not bite when I gave them the chance to pay the difference to move up to the front of the plane.  Beggars can't be choosers and all that, they can sit in the back.
Robert: Is there anywhere else in Europe might your family collectively like to go in conjunction with this trip?
Sheila: There's some enthusiasm for Germany.
Robert: Interesting – that opens up some options. 
You've got some Membership Rewards and some Ultimate Rewards. This is great actually, because it gives you flexibility to draw from a couple different currencies for this trip. Besides, it's hard to rack up enough miles in one program to fund international round-trip flights in premium cabins for a family.
When you look at cash prices to Europe as two one-ways, prices are often a lot higher than as a roundtrip. But when you use miles that's not the case: It's perfectly fine to book the outbound on a different airline than the return.
That said there are a couple things to keep in mind when booking two one-ways:
If you have you cancel your trip you have to pay cancellation fees twice (on the outbound, and the return) since they're separate flights
Fuel surcharges are sometimes higher when departing Europe on a one-way (this varies by airline)
For kicks, I checked AA and Delta for award space. AA since they're the dominant carrier in PHX, and Delta because, why not?
Getting to Europe with AA miles is challenging because AA saver level award availability is abysmal in general, but also because they largely let their oneWorld British Airways handle traffic to Europe. And British Airways tacks on huge fuel surcharges on award tickets, even when paying with AA miles. So they're not a good option for this trip (I checked, nothing to see).
Delta however has a pretty good option. 70,000 miles per person in First Class PHX-ATL. Then Delta One Business Class ATL-DUB. We flew Delta One Boston to Paris last year – I thought it was terrific. It's obviously not as nice as Lufthansa or Singapore First Class, but good food and a nice lie flat bed for the quick overnight is all I need to be enthusiastic about getting on the plane.
Flying Delta on the outbound to Europe is preferable over a one-way Europe to the US because Delta charges fuel surcharges on one-ways originating in Europe. That stinks, but for the award availability I see for your dates it works out well.
You have to wake up a little early in the morning, but it gives you [hopefully] enough time to connect in ATL without too much stress. Or you could take a slightly later flight for 86,000 miles. I actually like the way Delta prices things out like this (rather than having it spike to double the miles for a slightly better flight time).
Plus you can hang out at the Delta SkyClub while you're waiting.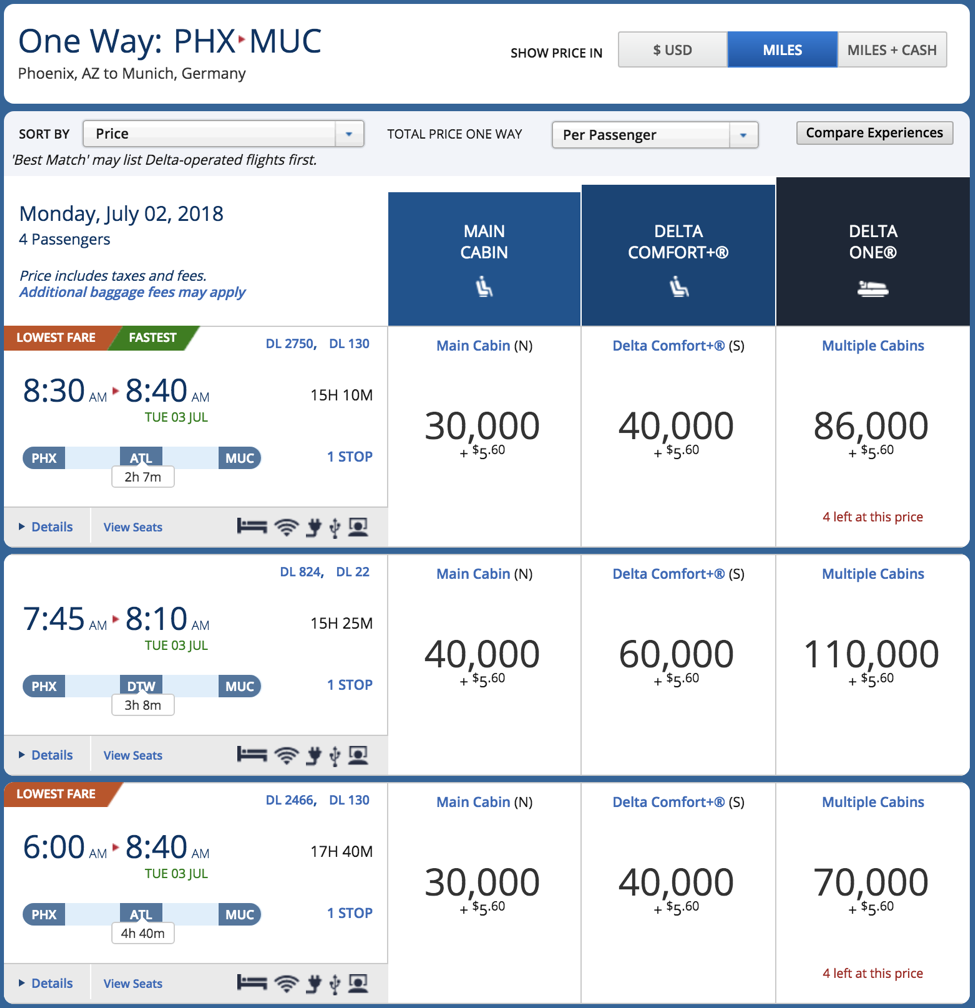 For the return flight, I keep coming back to that crazy Ethiopian option. It's a long flight from Dublin back to Phoenix, and it kind of stinks having to go "past" your destination. But it could be fun and I think it's a pretty good redemption. And somehow it feels better taking Ethiopian at the end of your trip rather than at the beginning (and we've gotten a bit away from the original plan of just going to Dublin for that shamrock feel anyway).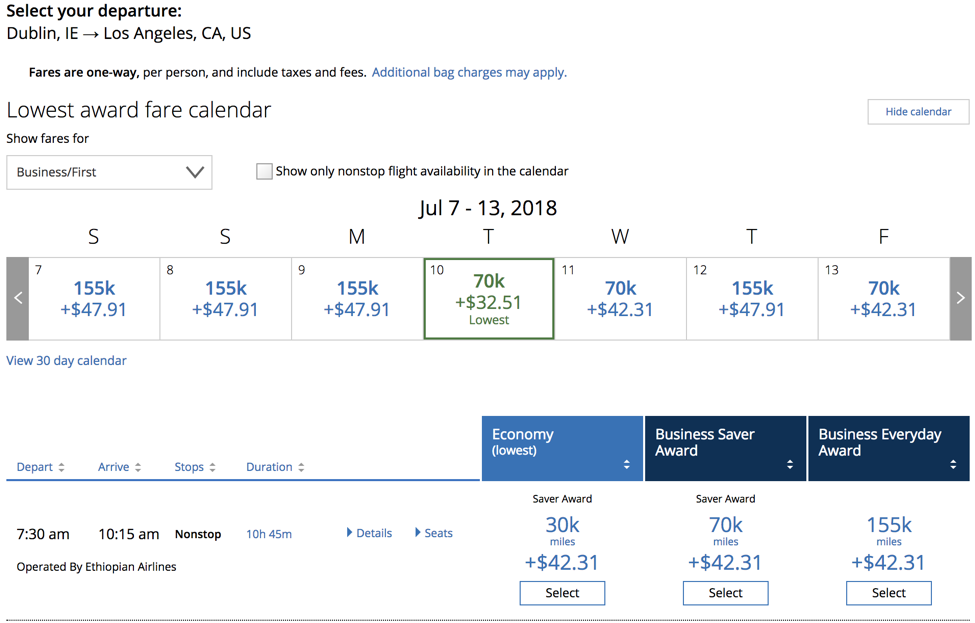 Since you're flying into Munich and back from Dublin you'll need a connecting flight while in Europe. If we'd booked this all as one round-trip itinerary we could have potentially added that connection without adding miles. But I looked at those options and the flight times are terrible. Plus there's not award availability at the moment in both directions.
I'd hold off on booking these until your itinerary firms up, but flights are cheap Munich to Dublin (maybe pay for them with residual Ultimate Rewards):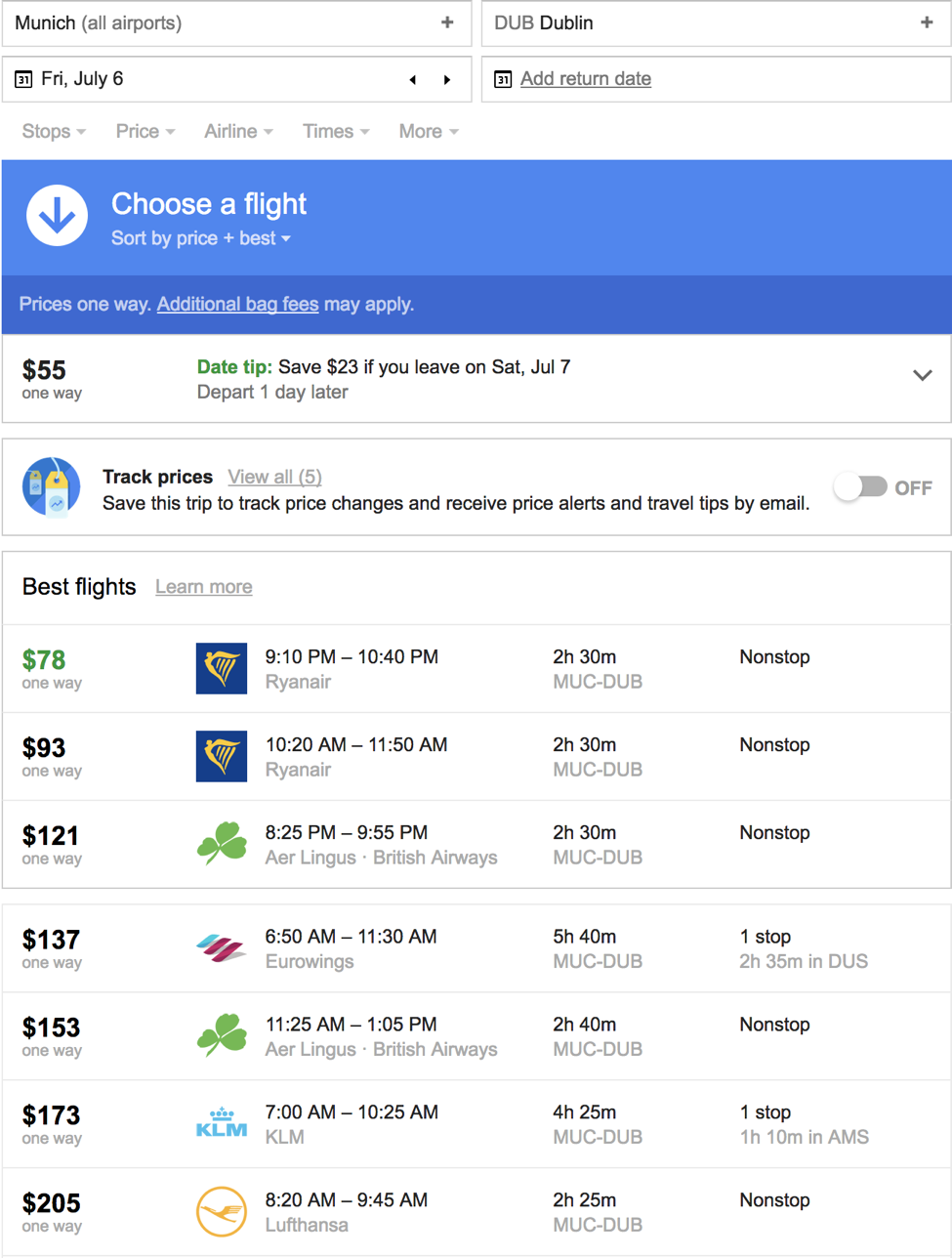 Finally, you need to get from LAX to PHX. There's award space in First on that short flight for 15,000 AA at a time that matches up with your return: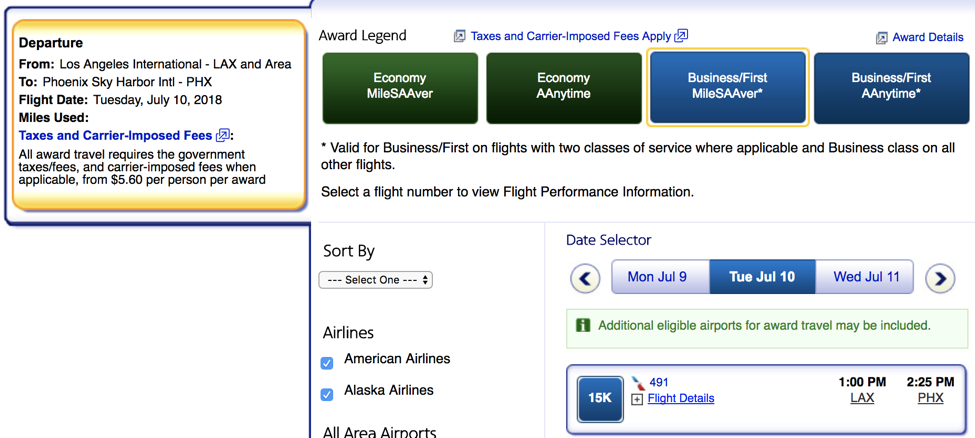 Total: With parents up front, kids in back:
200,000 MRs (transferred to Delta for the outbound)

200,000 URs (transferred to United for the return)

45,000 AA for LAX-PHX re-positioning

$500 for positioning flight + taxes/fees

If you could gin up some more MRs or Delta miles, the kids could join you up front on the outbound on Delta (I'd recommend it for the overnight).
Sheila: Thanks! This looks great. Do you think there would be enough time in each city with this itinerary? I've never been to either location and I'm concerned that we would not get to see enough before it was time to move on. But, maybe it is long enough to hit the best parts then move on before anyone gets bored. Seems like I need to very quickly earn some more MRs or Delta miles.
Robert: Looks like 2 of the seats priced at 70,000 on the Delta outbound have disappeared since last night. They might come back, and who knows – there may be other options that will appear. And maybe you wanted to take the 8:30a flight anyway for 86,000 instead of 70,000? But yes, it wouldn't hurt to have a few more Membership Rewards/Delta miles available.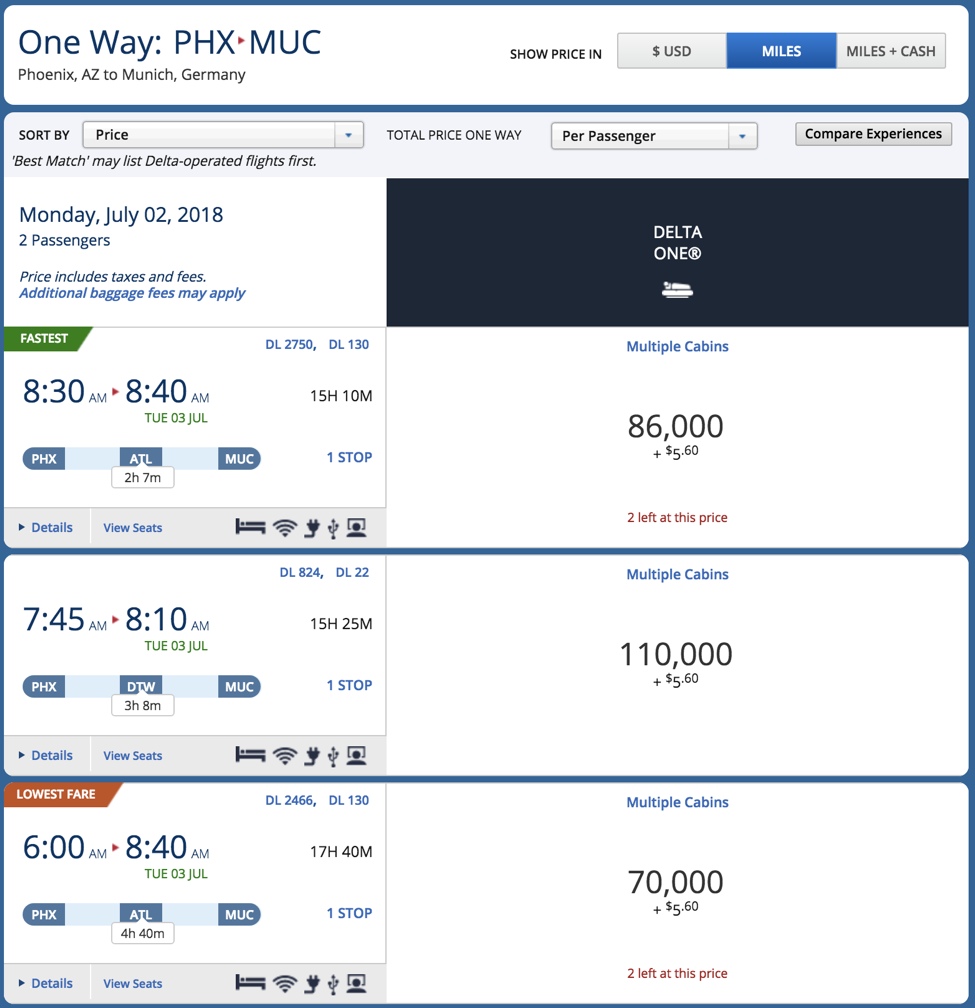 It might be a little short on time if you want to get out of either of the cities. You could return on the 11th instead of the 10th – there was availability on that Ethiopian flight on either of those days. That could then give you a total of 8 nights there you could divide up into 3 nights in Munich and 5 in Ireland which would give you an opportunity to see Dublin and get out into the country. You could also decide on the split between the two countries later – the flights between Munich and Dublin are cheap. That's probably how I'd play it.
Sheila: I'd prefer the 6 am flight because I'm more comfortable with a 4 hour layover when making an international connection, 2 hours seems too short to me (I'm a nervous traveler). These look like good options. Now to get the family to agree to the adventure before all the lower point options disappear! Thank you for your assistance! Earning points is simple, finding good redemptions is what gives me trouble. I like how you laid out the steps in the process for me, I hope to be able to replicate it on my own in the future.
Robert: Update: The outbound on Delta is up to 110,000 pp now. Not great news, but not to worry. You never know what else might pop up or re-appear.
Sheila: I talked the trip over with my family and we decided this trip would just be me and my 20 year old. So we only need two seats now. And I see two seats for 70,000 on Delta again!
I quickly created a Sky Miles accounts (I've never flown Delta so I did not have an account), set up the transfer partner in my Amex account, then transferred the MRs from Amex and purchased two First Class seats!   Now to work on the rest of the trip! Excited and nervous.  Thanks again for the step-by-step assistance, I could not have done this without your help.
I got excited thinking that this was an amazing redemption but then I realized that this cash price is for one-way refundable tickets. Still, I'm happy with it.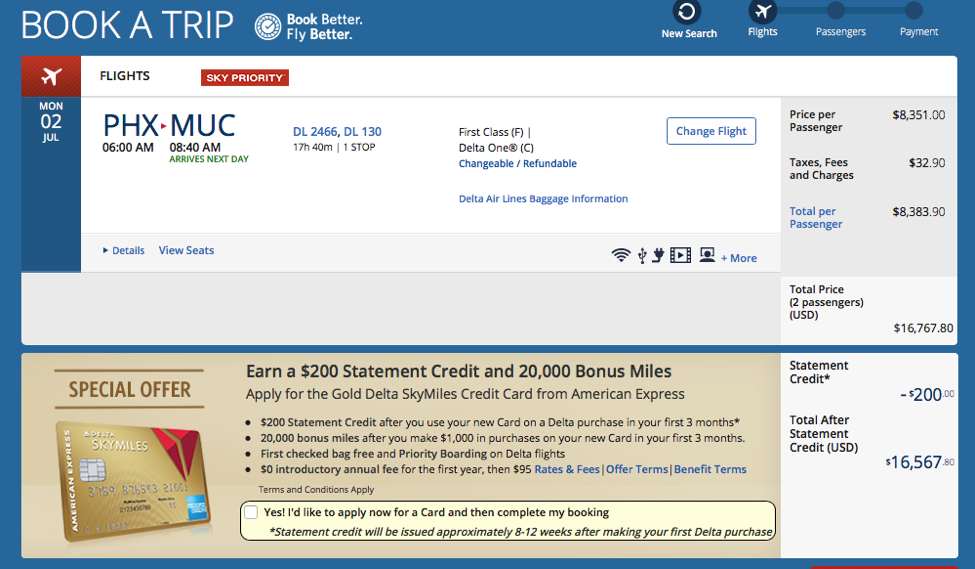 Robert: That's awesome! Great job! On to booking the return now…
Sheila: Return booked! DUB – LAX on Ethiopian Air as suggested above. 70,000 United miles each for business class. I first transferred some of my husband's Chase URs to my UR account. Then transferred URs to my United Mileage Plus account to combine with my existing miles. Transfers were instant and worked without issues.
Conclusion
Well, that didn't go exactly the way I thought it would at the onset but I'm thrilled we could piece together a trip Sheila is pleased with. One stop to Europe in [mostly] First/Business on dates that work for her.
If I think Phoenix and Dublin my mind immediately goes to booking a British Airways direct flight from PHX-LHR. Or the formerly famous BOS-DUB route that was so cheap with Avios (but is no more, sadly). So winding up on Delta and Ethiopian (of all things) was definitely a surprise.
I thought for sure some part of the trip would be on Aer Lingus but it turned out that Delta miles were great for the outbound and United miles were useful on the return. I'm used to this when traveling from Boston but it's interesting to see it play out from the "other" side of the US as well.
We also saw how having miles in a couple different flexible point programs worked out well for funding premium cabin international flights. It's hard to rack up enough miles to fly a family internationally with points from a single program, and earning both Chase Ultimate Rewards and AmEx Membership Rewards is a solid strategy (two of the best actually).
We did the back and forth through Google Docs because, as you saw, these things are dynamic. H/T on this approach to Mr Money Mustache. There are always tradeoffs when traveling whether you're paying with points & miles or even cash.
It's also interesting to me how there often comes a "reality check" point in award booking when you've found an itinerary you're enthusiastic about and the rest of the family might not be as thrilled with it as you are. It's a good reminder to take the time to discuss your family travel demand schedule for the coming year in an effort to maximize family happiness with the trips you're taking.
I wish Sheila and her son a safe and wonderful journey! We'll look forward to hearing how it plays out.
What do you think? Any angles we missed? Any tools you use that would have been helpful in situations like these? Join the conversation by leaving a comment below. And drop us an email or hit us up on Twitter @Milenomics if you'd got a puzzler we can tackle.