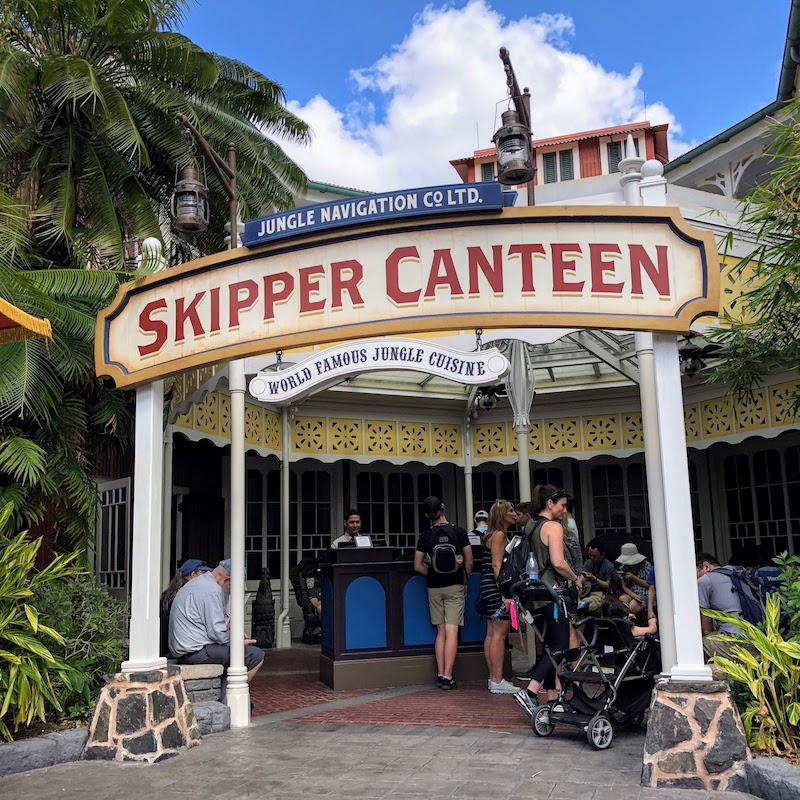 We're just back from a trip to Walt Disney World during the week Massachusetts schools have off for President's Day each February. The weather was perfect and we had a great time.
I'm going to write this up as a series:
Disney Dining
Let's get right into it, discussing the Disney Dining today.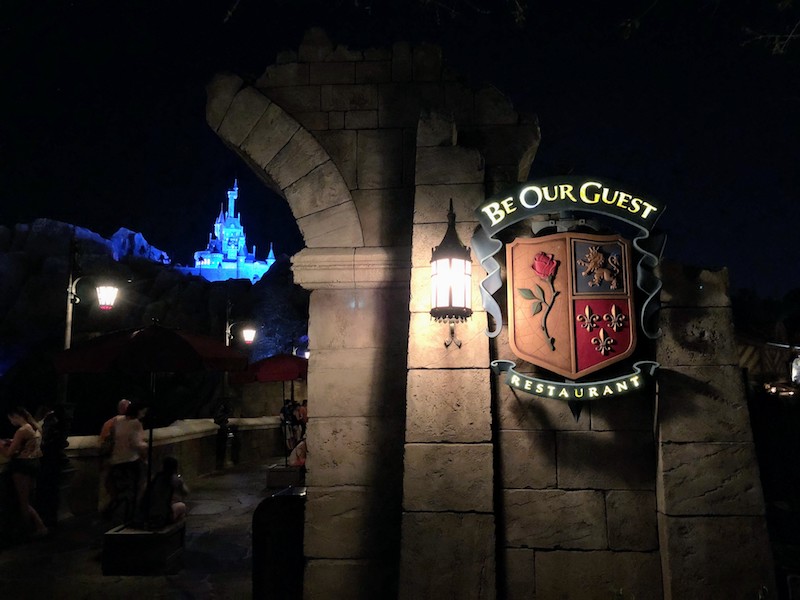 Discounts on Disney Dining
After Park Tickets, dining is usually the next biggest expense at Disney World. Disney dining is one of my favorite things about visiting the Parks so the 10% discount the Annual Pass provides on table service restaurants helps a bit, though alcohol isn't eligible for an Annual Pass discount.
Tables in Wonderland provides 20% off on dining, including alcohol for $150 for non-resident Annual Pass holders. Spend money to save money? I'm not ready to go there yet, but we'll see how this year goes with the Annual Pass discount.
Purchasing Disney Gift Cards at a discount prior to arrival is a good way to save a bit on dining, and you can use an Annual Passholder/Disney Vacation Club/Tables in Wonderland discount, then pay the bill with Disney Gift Cards. Finding Disney Gift Cards at a discount can be a bit tedious and the deals are ever-changing. So make sure it's worth the hassle. You may be better off just using a credit card that rewards dining heavily, or use it as an opportunity to meet min spend. We discussed topic previously in this post.
Most locations in Disney World take ApplePay except for table service restaurants so if you've run out of discounted Disney gift cards you can buy Disney gift cards in a gift shop and use those to pay for meals to get 5x this quarter with Chase Freedom.
Yet another angle to consider a Disney Dining Plan. These are generally not considered to be a good deal but if you can buy it as part of a package with Chase Ultimate Rewards or Citi ThankYou Points it's worth considering, since it's hard to get a deep discounts on dining and paying for it with points could effectively make your dining 33+% off as well.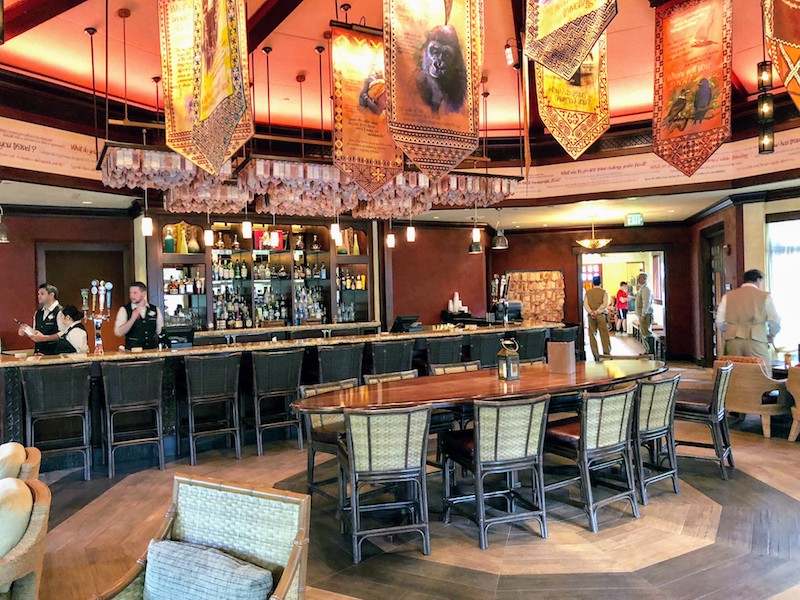 My Favorite Disney Dining Establishments
Dining is very subjective of course and everyone is looking for something different.
For me, I'm looking for themed environments with interesting food that appeals to as much of my family as possible. We tend to enjoy table service restaurants more than quick service, and we don't do a ton of snacking. We do enjoy Disney Lounges (ie, mostly family friendly bars) though. Our kids aren't picky eaters and they're currently 13 and 10 years old now. If you've got little princesses who love character dining your list could look very different.
In the context of my current station in life, here's a rank-ordered list of Disney Dining establishments I recommend along with a rating on a 100 point scale:
California Grill (Contemporary Hotel): 100 points
Nomad Lounge (Lounge, Animal Kingdom): 100 points
Ohana (Polynesian Hotel): 95 points
Skipper's Canteen (Magic Kingdom): 95 points
Trader Sam's Grog Grotto (Lounge, Polynesian Hotel): 93 points
Be Our Guest (Table Service for Dinner, Magic Kingdom): 92 points
Biergarten (Buffet, Epcot World Showcase): 92 points
Via Napoli (Epcot World Showcase): 91 points
Sanaa (Animal Kingdom Lodge): 90 points
Blue Zoo (Dolphin Hotel): 90 points
Yorkshire County Fish Shop (Counter Service, Epcot World Showcase): 89 points
Teppan Edo (Epcot World Showcase): 88 points
Beaches & Cream (Beach Club Hotel): 88 points
50's Prime Time Cafe (Hollywood Studios): 88 points
Yak & Yeti (Animal Kingdom): 88 points
Here's a list from Luxe Recess more targeted at Serious Foodies & Healthy Eaters.
We visited Tiffins (the signature restaurant adjacent to Nomad Lounge at the entrance to Pandora) on this trip and it was an expensive disappointment (review on Instagram). It's fun to try new things and they're constantly opening new restaurants at Disney World – always a reason for a return visit.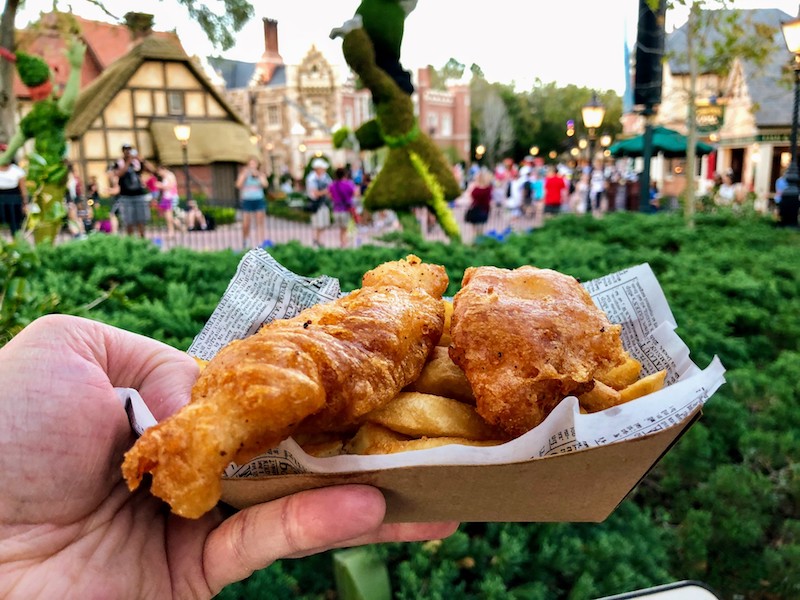 Closing Thoughts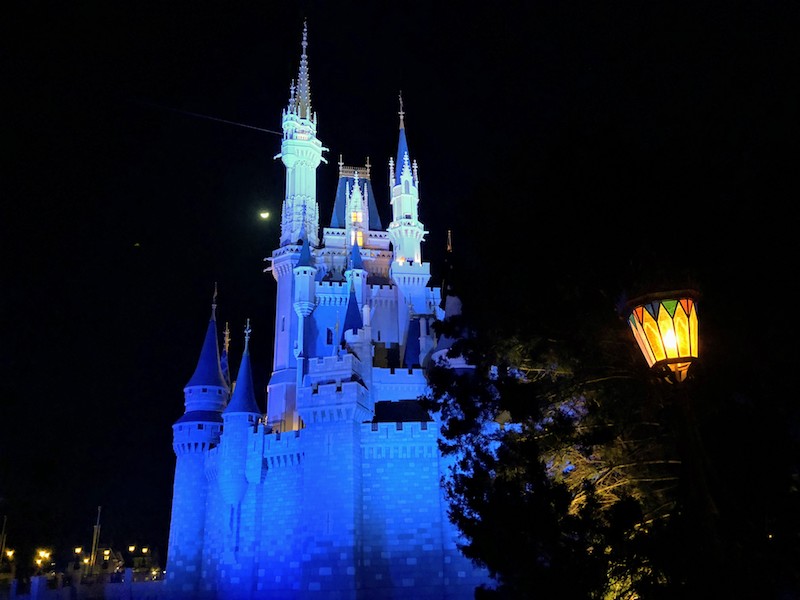 The Parks themselves were crowded during our stay (an 8 on Touring Plans 10 point scale). But by getting there early in the morning, making effective use of Fastpasses, taking afternoon breaks, and following up with additional Fastpasses in the evening we had a great time and were hardly affected by the crowds.
Thankfully the weather was terrific for us on this visit. Highs in the mid 80Fs and not a drop of rain. We've had massive amounts of rain on prior visits in December, January, February, and August so it was a real treat to be able to visit without battling the elements.
Like I mentioned in the hotel review section, Disney Transportation worked well for us on this visit. We only took Uber a couple times (going from resort to resort is always tough) but other than that it was all busses, boats, and monorails and things went smoothly.
Disney Parks keep jacking up their prices but there seems to be insatiable demand for the experience they're offering. We'll see how many visits I can finagle while this round of annual passes is active.
I'm looking forward to a fun year.
What are some of your favorite Dining experiences at Walt Disney World?