We're just back from a week in Southern California during our April school break.
Our focus was Disneyland and a stay at the Four Seasons Residence Club Aviara in Carlsbad. Both are places we've enjoyed before and enjoyed again on this trip.
The theme from a point & miles perspective was using [mostly] bank points and Being our Own Elites rather than letting status and point balances influence where we stayed and what we did. It worked out really well.
Virgin America First Class BOS-LAX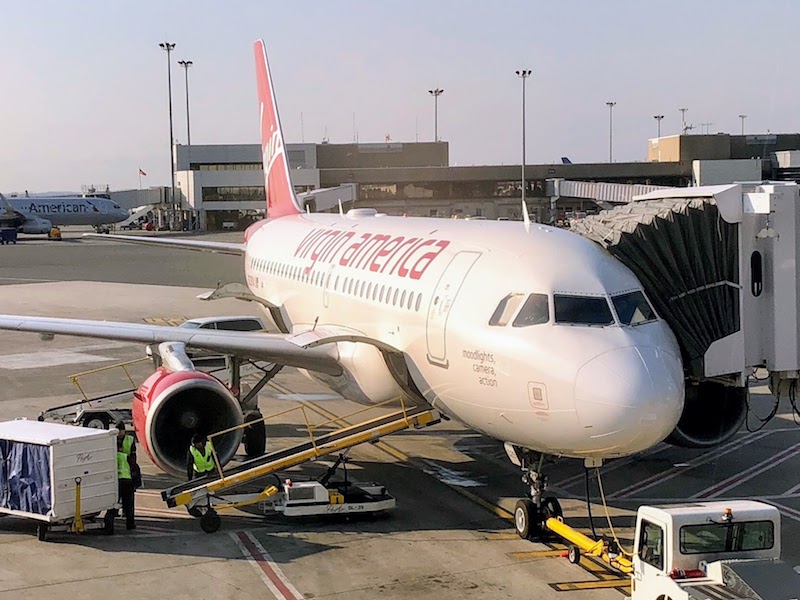 Why: Direct flights at perfect times in La-Z-Boy recliners on Virgin America metal before Alaska does away with it.
How: 25,000 Alaska miles per person one-way in First Class. This was actually the first piece of the puzzle to fall into place. The rest of the trip was shaped around this award availability on the outbound.
Notes: Massive leg room never goes out of style and the flight was mostly great. You can feel the lack of enthusiasm for this zombie product though. Here's hoping Alaska's next generation First Class is something to get excited about.
Disneyland Hotel Club Level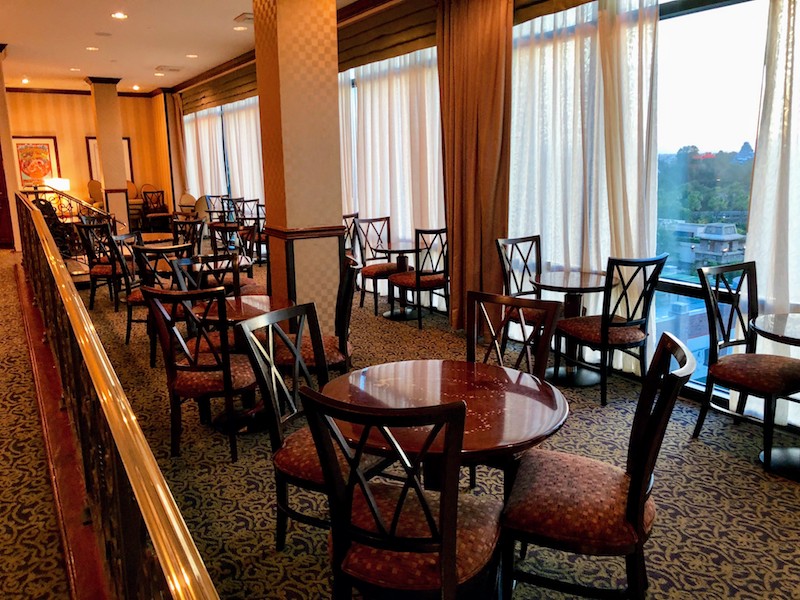 Why: I wanted to maximize the Disneyland/Walt nostalgia combined with the great experience we had sailing Concierge Level on the Disney Cruise Line.
How: Booked the stay along with 4-day Parkhoppers with Chase Ultimate Rewards with 1.5 cents per point of uplift stacked with public and targeted Disney hotel discount offers. To book, call Chase Ultimate Rewards and ask for the Cruises & Tours desk.
Notes: Exceeded expectations.
My Chase/Connexions Loyalty travel agent was fantastic to work with. For our initial booking, she was able to price match the rates on Disney's site even though the Chase portal quoted a higher rate. Then, when Disney announced a rate promotion 60 days before our trip she was able to secure a cash refund for the price difference. When I subsequently received a targeted offer code she was able to secure an additional discount.
Shortly before our stay I requested a room near the lounge through her and we got a room that was right next door to the lounge which was convinient and perfectly positioned for nightly firework viewing.
The lounge has complimentary alcohol from 6:30a – 10:00p which means mimosas in the morning, beer in the afternoon, and red wine at night. They're even amenable to taking some back to the room. Espresso drinks from a Nespresso machine were outstanding.
Light breakfast in the morning was good and included Mickey Waffles, a yogurt station, fresh fruit, pastries, cheese and proscuitto. But lacked heavier options like scrambled eggs, bacon, sausage for better or worse.
Evening happy hour included things like coconut chicken fingers and meatballs (not so great). Dessert later in the evening was pretty good with Disney-themed cake pops and such.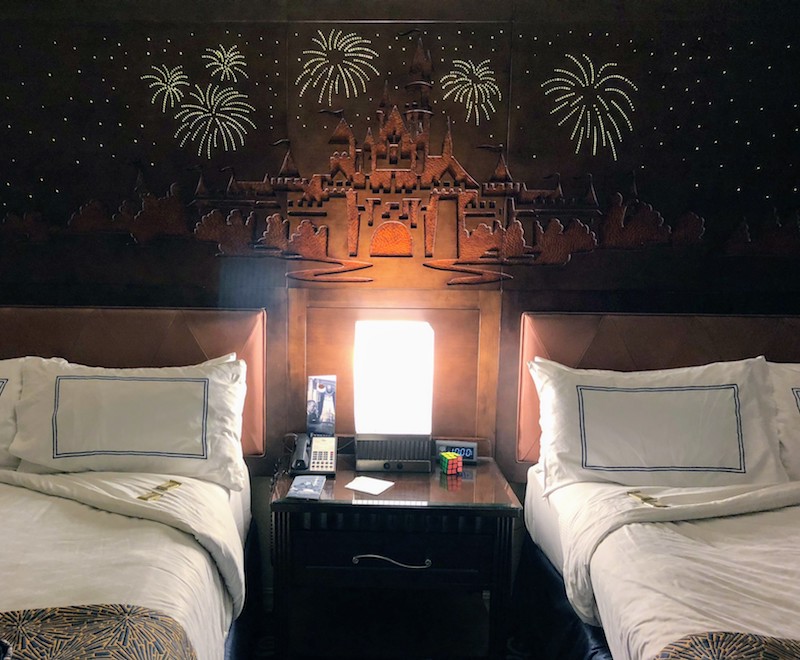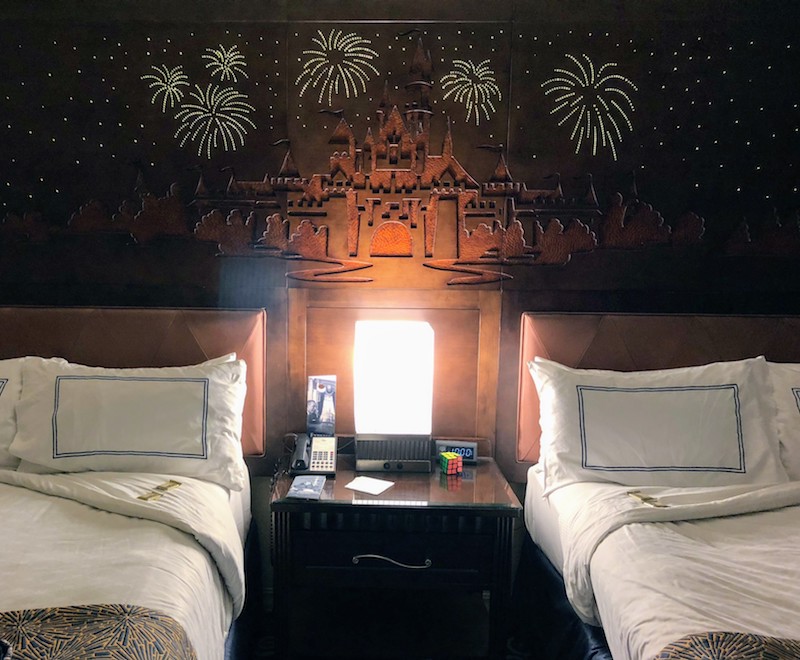 The room worked really well for our family of four with two Queen beds plus a fold-out. Nightly turn down service was nice and unexpected for a Disney hotel.
They say the off-property hotels in Anaheim work just as well given how close they are to the Parks, but for us, for this visit, I'm glad we stayed on-site.
Four Seasons Residence Club Aviara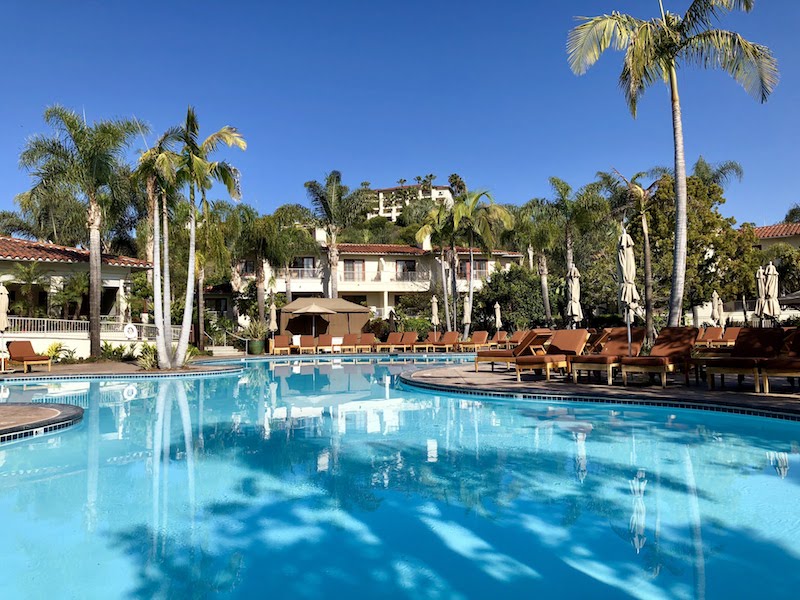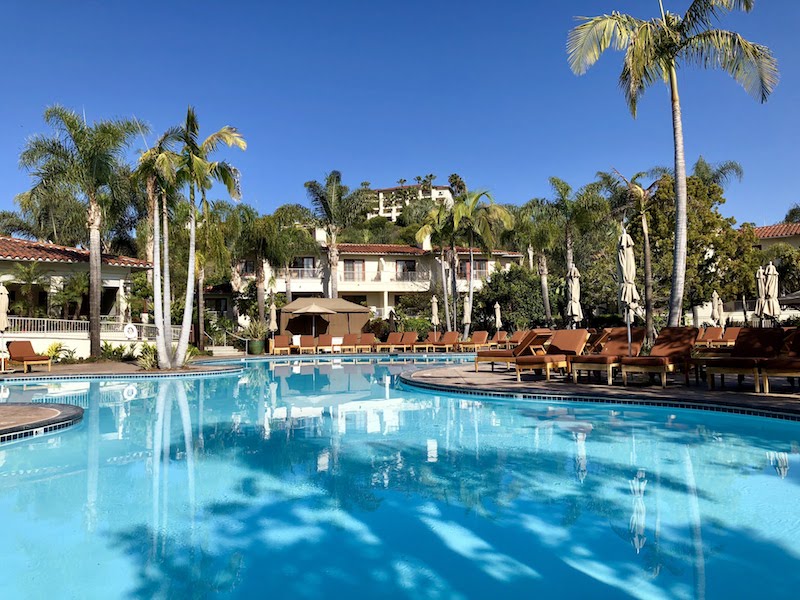 Why: Luxurious 1,200+ square foot One Bedroom Villas set in a manicured master-planned community in Carlsbad.
How: Stacked a Four Seasons 3rd night free rate with Citi Prestige 4th night free and paid entirely with Citi ThankYou Points with 1.25x uplift with the Citi Premier card.
Notes: We've been staying here for years, from when it was initially being sold as a fractional when the adjacent hotel was a Four Seasons (it's now a Park Hyatt). Spacious, well-appointed villas and great service keep us coming back.
Cold towels and raspberry lemonade on arrival. A fruit basket, a bottle of red wine for us, and milk & cookies for the kids in our room. High quality daily housekeeping and nightly turn down service. A pizza-making class for the kids for a nominal fee while we're enjoying happy hour poolside with live music. High quality chair service at the pools. The Four Seasons standard of service conveys throughout.
The resort has a magnetic pull for us that makes it hard to leave but it's a good home base for exploring the area north of San Diego.
We love this place. It's like every day is a Saturday and there are no chores.
Read More: Four Seasons Aviara Family-Friendly Review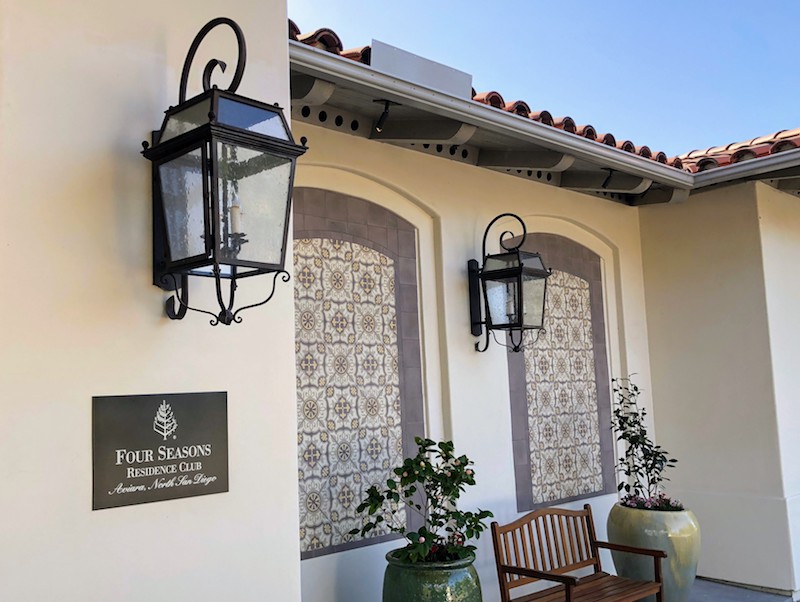 JetBlue Mint SAN-BOS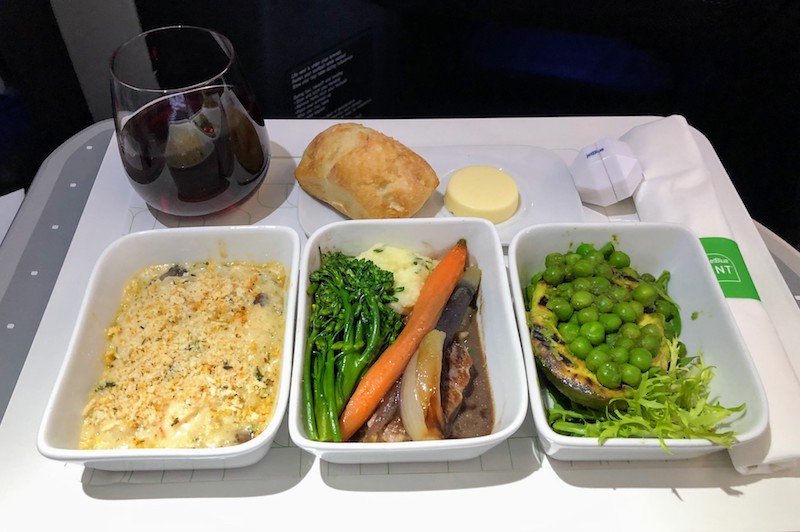 Why: JetBlue expanded their excellent Mint lie-flat service on the Boston – San Diego route this year.
How: Used Wells Fargo GoFar Rewards with 1.75x uplift through their Visa Signature card.
Notes: This was our second time flying JetBlue Mint and I was once again impressed.
The overall design of the experience is superb, and the hand-picked flight attendants who operate the flights make it the best domestic flying experience I've found.
It's the big things and the little things. The seats are comfortable and well-spaced whether you're sleeping or sitting. The in-flight entertainment and free WiFi were both excellent.
The flight attendants really differentiate the experience. For example: The seating configuration requires that all carry-ons be placed in the overhead bins for take-off and landing. The flight attendants explain this to you and let you know that they'll do this for you rather than making it an awkward situation where you're looking for some place to stuff your bags and retrieve small items out of them that you'll be using in-flight.
The food & beverage selections are outstanding as well. It's a pleasure to fly Mint and I look forward to its continued expansion.
Bottom Line
We had an amazing time visiting Southern California and can't wait to get back.
With the exception of the Virgin America/Alaska flights, we used bank points for almost everything including Disneyland Park tickets. This provided a very different feel from prior vacations where I felt disappointed by a lack of elite status recognition and that I was staying where I could use points with the most uplift rather than where I actually wanted to stay.
Hopefully this provides some food for thought when deciding which types of points & miles you should be collecting for future vacations.
Disney and Four Seasons don't have loyalty programs, but you can still use bank points to stay at their properties. The same goes for many boutique non-chain hotels.
Decide where you want to go then work backwards to figure out how to best make that happen at deep discounts using points.
Further reading: Pros And Cons: Ranking The Top Flexible Points Programs In 2018