A few months ago I wrote about booking all of the hotels for a week-long trip to London, Venice and Rome through the Chase Ultimate Rewards portal. It's powered by Expedia, don't you know, and it's been interesting to take stock of how selection and prices have trended since Chase transitioned to Expedia for its online portal.
See: This Week In Bank Points: Hotels In London, Venice And Rome
I'm pleased to report: All of the reservations went through without a hitch. Our rooms were ready and waiting for us. The only additional charges were nominal occupancy taxes in Italy, which the portal warned us about at the time of booking.
More than anything I had a pleasant sense of "getting what I paid for" without the consternation associated with fighting for the benefits associated with typical hotel loyalty programs.
Here are some photos and quick thoughts on each of the properties…
Rosewood London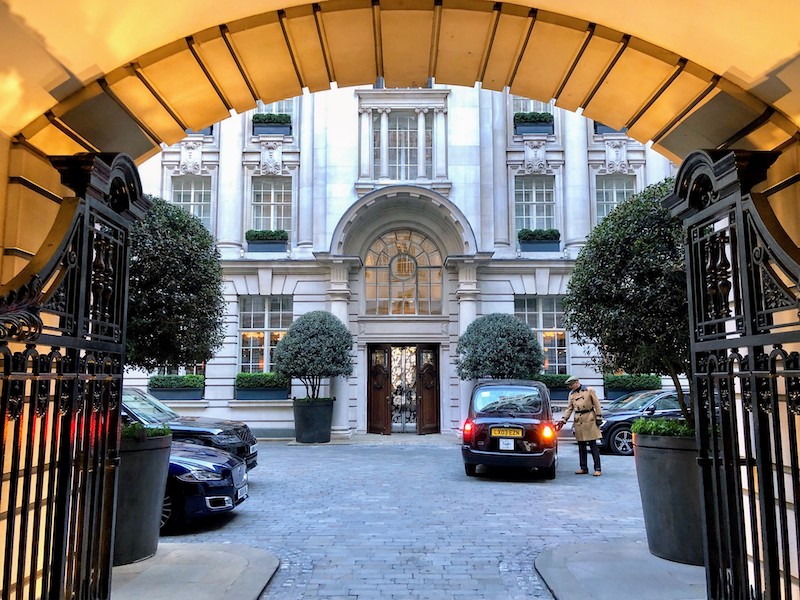 The Rosewood London is a 5-Star hotel in the Covent Garden neighborhood. This is one of 27 Rosewood hotels worldwide, a collection of hotels that started with the Mansion on Turtle Creek in Dallas (source: Wikipedia).
We booked and were given a Family Room that accommodated four in two double beds. The hotel in general but the public areas in particular were absolutely gorgeous and the restaurants and bars are spectacular. Breakfast in the Holborn Dining Room was outstanding and drinks at Scarfes were incredible. Truly one of the best bars I've ever been in. Great central London location. Would stay here again enthusiastically and would be interested in exploring more of the Rosewood portfolio – especially Mayakoba. Highly recommended.
Paid 51,484 Chase Ultimate Rewards/nt.
95/100 points for me.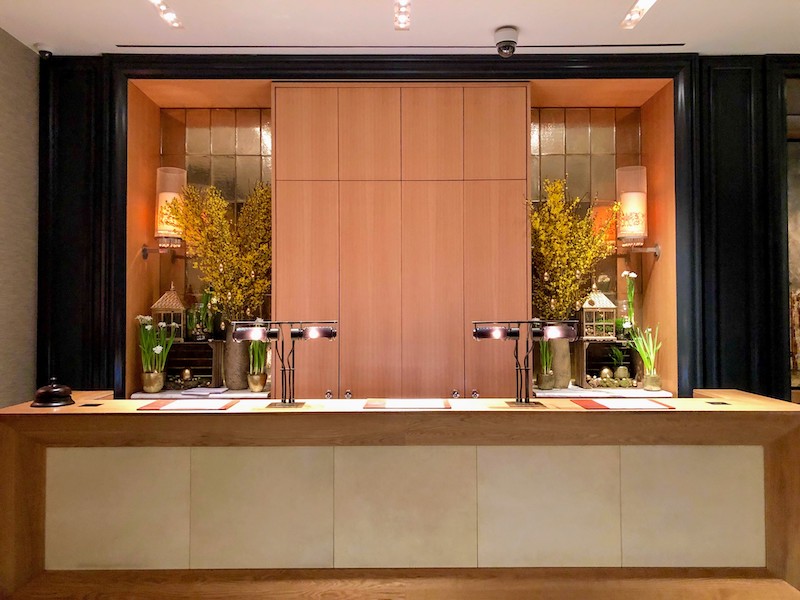 More Rosewood London photos on Instagram
Hotel Flora Venice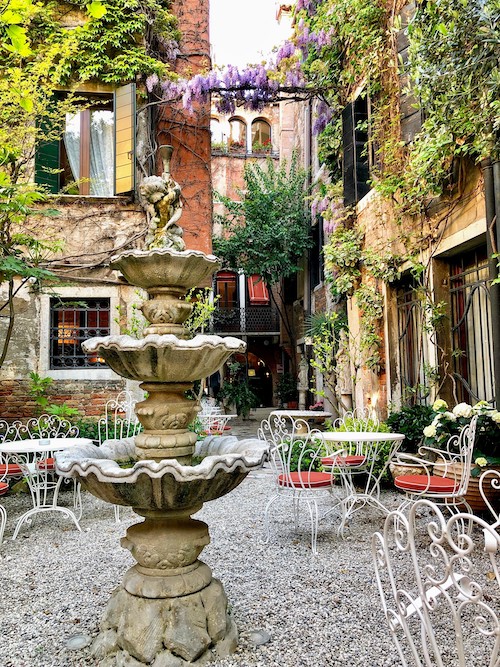 The Hotel Flora is small family-run, family-friendly 3-Star hotel in central Venice.
Booked and stayed in a Family Room that accommodated four with a king bed + 2 twin beds. The hotel is well-situated between the Rialto Bridge and St. Marks Square down a nice alleyway near higher-end retail. Accommodations are simple, but the hospitality is warm. Functional with a good complimentary breakfast.  Felt like a place Rick Steves would recommend for families. I liked it.
Paid 24,249 Chase Ultimate Rewards/nt.
88/100 points.
More Hotel Flora Photos on Instagram
Hotel Dei Mellini Rome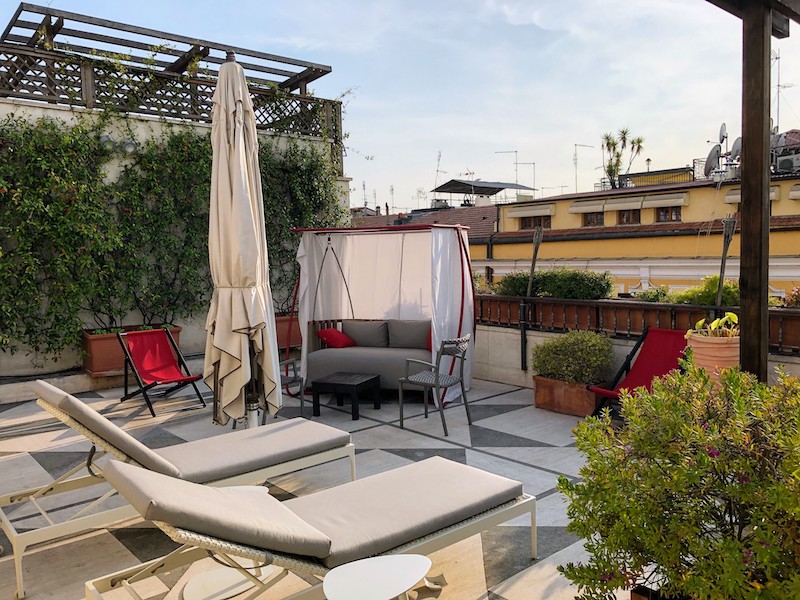 The Hotel Dei Mellini is a 4-Star boutique hotel in Rome, just west of the Tiber river. Rome is a fairly large city but most major tourist attractions are within a 20 minute walk. We stayed at the hotel years ago and it was a highlight of our trip. I was pleased to see the hotel is as good as it was then, perhaps even better thanks to continuous upgrades and a genuine interest in guest-focused hospitality.
We booked a Family Room and were upgraded upon arrival to a 2 BR/2BA suite with a king bed and 2 twin beds. With daily complimentary breakfast, fast free WiFi and nightly turn-down service – who needs hotel status?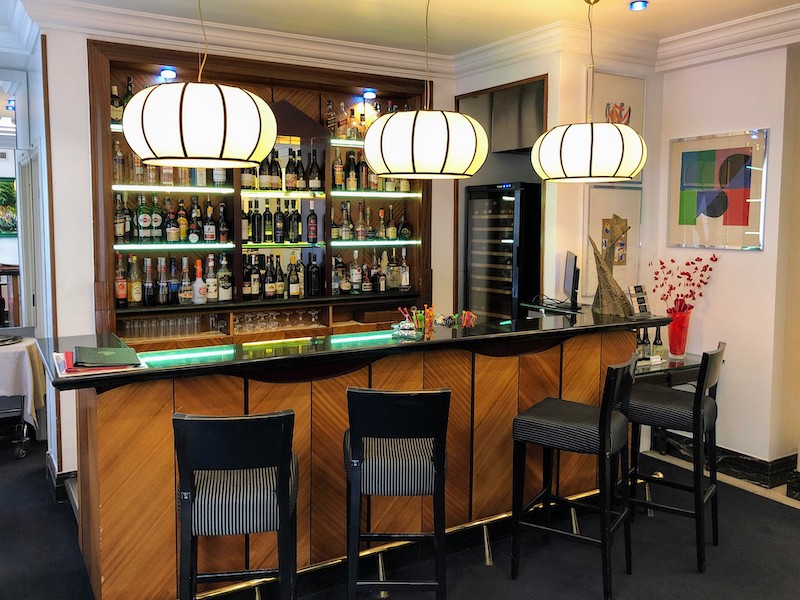 What I remember most from each stay are a string of small but meaningful acts of hospitality. On this stay for example, we were running late for a tour one morning and rather than have breakfast we wanted cappuccinos and hot chocolates to go. Although this isn't in their playbook the request was met graciously and quickly.
Another example: I was playing chess with my son in a game room they have near the lobby. It was early evening so I thought it would be nice to have an Aperol Spritz and a Shirley Temple. I went over to the bar to order it and the bartender said to go back and enjoy my chess game and she'd bring me our drinks. She arrived moments later with the drinks, some chips, and some peanuts to round out the game room experience.
To wrap things up they offer a negotiated rate for an E-Class Mercedes ride to the Rome FCO airport. It's 55 euros all-inclusive for the roughly 30 minute ride, less than Uber Black and an absolutely outstanding ride (Uber X isn't offered in Rome at this time). All of these things together make me enthusiastic to return to the Hotel Dei Mellini.
Paid 26,304 Chase Ultimate Rewards/nt.
97/100 points.
More photos of Hotel Dei Meillini on Instagram
Bottom Line
All of these hotels worked out brilliantly. I booked rooms that accommodated our family of four, totally above-board without haggling or smuggling of family members up the fire escape ladder.
It was refreshing not having to think whether I was getting all of the benefits associated with whatever status I might have at the time of stay. And when I returned home I didn't have to folllow-up and confirm I got the points I should have gotten for the stays.
I got what I paid for, stayed where I wanted, and paid for all the hotels with Chase Ultimate Rewards with 1.5 cents a piece of uplift. Might I suggest giving this approach a look next time you feel like you're bending your stay around a specific loyalty program?
Be your own elite and take the vacations you want to take. A hotel doesn't need to have a loyalty program to stay there with points.