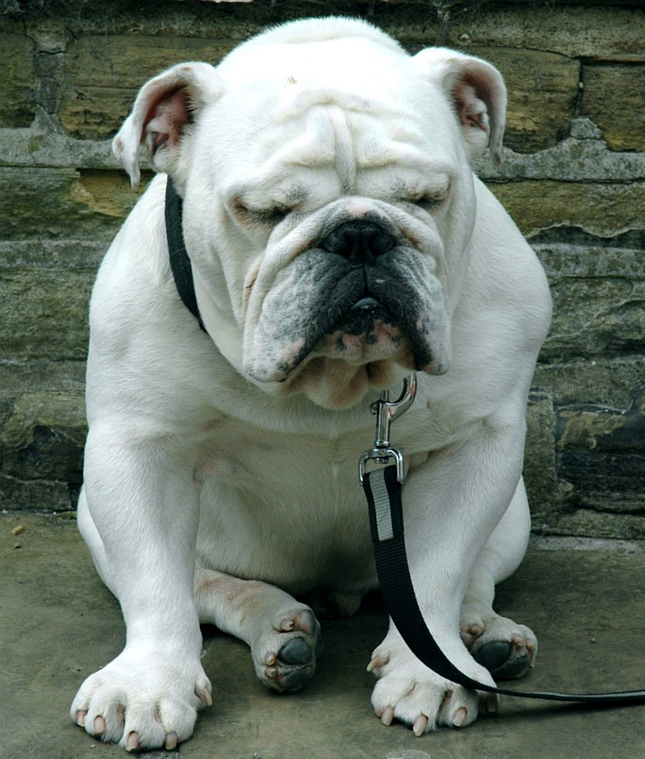 Welcome to another the first edition of Shop Talk Grump Talk where we discuss what's going on in our personal points & miles space and highlight what we think is interesting making us so grumpy lately. This is the kind of "Grump Talk" many of you are engaged in right now as well, so feel free to discuss your angst with us in the comments section.
Banter
What have you been grumpy about in the points & miles space recently?
Robert: I've been in a little bit of a post-vacation slump after our trip to Southern California. That trip worked out tremendously for the whole family, so much so it's got me concerned we'll not break out of our comfort zone and visit more far-flung destinations like Asia in the near term.
To ease the pain I signed up for a couple of credit cards.
First I went for a BofA Alaska Business card for 30,000 miles. As the Credit Doctor and multiple readers have mentioned BofA has a strict "4/24" policy when it comes to applying for credit cards. This makes it important to consider which 4 BofA cards you should get if you can only get 4. But small business cards aren't subject to this policy and it's not clear what the policy is for small business cards so it seems like an area ripe for exploration.
Second I went for a Citi AA Business card for 60,000 miles. I hear this can be matched to 75,000 AA miles via secure message and I'm buoyed by the potential for using AA miles to Asia as well a sense for improving domestic saver level AA award availability. Since the 24 month Citi clocks are independent for personal and business it makes sense to get in while the getting is good. A tip I'd offer in this area is to reduce credit limits of existing Citi cards via secure message to encourage instant approval.
How about you?
Sam: I'm definitely grumpy. We've gone 5 months now since our last flight (due to some personal changes going on), and we're getting absolutely stir crazy. In less grumpy news we're headed down to San Diego this weekend for a quick getaway. I was actually tasked with seeing if flying there made sense. (spoiler: of course it didn't) It will be nice to get out of town even if we're not flying.
I actually applied for that same AA Business card earlier this year, and a quick SM netted me 15k miles (as in, they showed up the very next week in my AA account). We've mentioned this a few times before but we're definitely in a big business credit card boom.
A few weeks ago here I talked about how I used chase UR to book a tour for our upcoming Kauai trip. I was recently booking a second and third tour and found a situation where my UR would have been worth just .67 per point for a tour.  The tour I was booking was on Viator, and on the tour company's own site. Pricing for both options were in line with the Chase portal; adults were full price and kids were half price.  However, a quick phone call to the company directly was met with great news: "She's three? Oh we won't charge you for your daughter."
Granted these days of getting to bring our daughter on some great adventures without an additional fare are probably soon to be over–but I've come across this on Viator, and now again on the Chase portal. People are flexible, computers aren't.
I share it because for anyone who books tours with UR/Viator there seems to be some shadow pricing going on. Sometimes one is cheaper than the other, or the policies and discounts don't align. Compare the different options and make sure you book the one that makes the most sense.
In other news, June is near, and that's the time for us to sit down and update our family Demand Schedule. I use June because it lets me cover the upcoming summer, winter and all of next year in my 18 month plans.
Robert: Ahh – San Diego. Hope you have a great time there as we did. I love that part of the country.
I'm looking to book some tours for an upcoming trip to Munich through them so I'll report back on how things play out.
Another potential trip on the horizon is a 1-week getaway to "somewhere" in the world with my wife in August. Last summer in a similar situation with less time we went to Mallorca and stayed at the Park Hyatt. That was a great trip but now we've got more time and more options. Almost too many options: I'm going in circles performing aimless award searches.
Between state department alerts, long flights, and a lack of compelling award availability I've become a little frustrated. I've tried Southeast Asia, the South Pacific, resorts in the Indian Ocean – all of which are feel like I'm really forcing it at this point. The Amalfi Coast, Mayakoba, and St Lucia are behaving much better and would be more comfortable all things considered.
We'll see. I want to stretch our comfort zone but I want to go some place far away just for the sake of going far away.
Sam: My vote would be somewhere close. The hard product might be inferior but you'll maximize your time at the destination.
It will be interesting for me to see where you end up going. Especially because 'close' for you is so different than it would be for me. Hawaii is close from the West coast and Europe would be out of the question. For you East coasters the opposite is true.
News
What news in the points & miles space caught your attention lately?
Robert: There's been lots of news since our last Shop Talk actually.
I remember saying in a recent edition that I didn't much care what Marriott/SPG did but if Chase decided they wanted to do away point transfers between accounts that would be a huge negative change. Well, there seems to be some renewed chatter going around about just that.
For now it's pretty clear everyone should transfer Chase Ultimate Rewards to your card with the most favorable redemption upside. But I guess the question to entertain is how impactful this would be to the value of Chase URs as a program.
Personally, it would be pretty negatively impactful. The ability to earn 5x rewards in certain categories with the Ink Business cards paired with 1.5x uplift on the Sapphire Reserve makes for a very powerful 7.5% rewards floor. Things like this are the cornerstone on why Chase URs are so valuable.
If they did away with card-to-card transfers it would be very disappointing.
But if all else remained equal Chase could still quite possibly be at the top of my list of flexible point programs.
Certain cards might fall out of favor (Freedom Unlimited for example) but 5x with 1.25x minimum uplift on Ink and 3x with 1.5x minimum uplift on Sapphire Reserve combined with a healthy existing point balance plus remaining 1:1 transferability would make Chase still-formidable.
Chase has marketed a lot of their products as cashback cards. To me, this means the lion's share of their customer base wants a straightforward cashback program so eliminating point transferability would merely mean alienating their most unprofitable customers. So I could see them doing it.
What do you think?
Sam: If Chase were to restrict transfers i think they'd be facing a big mess. I immediately thought about product changes and how they would be a way around the loss of pooling. I think this could certainly happen, we're clearly abusing the system in ways I don't think it was fully designed for. And I'd bet the majority of people with a Freedom cash out at 1:1 as a credit or to buy gift cards. I'd love if Chase killed pooling because they instead adopted a single UR account that is shared across all cards, similar to how membership rewards work. And the value of your points is dictated by the highest tier card attached to the pool.
I'm so apathetic to the Marriott/SPG merger 'news' I couldn't care less if the program comes out of this looking like a smoldering pile of garbage. I've earned plenty of SPG points this year on my Amex card–but the program's changes are putting them more in line with someone I'm not.
That's fine by me, I was never a fully 'invested' member of the program…I'll probably continue to strategically use their points, and I'm guessing Amex will throw something at all of us this year to keep us around one more year. The arguments are super easy to make–the card earns 2/3 the rate it has in the past, and the loss of any lounge access is another point to really dig at Amex about.
But at the end of the day I don't really need or want to stay in +99.7% of all Marriott/SPG properties. I'll end up focusing my attention on ways to stay in the .3% that I want to stay in for much less than the advertised rate.
Robert: I'm with you on the Marriott/SPG stuff, even though I've got Platinum status with them. It occurs to me that we play this game much more in the Frequent Miler style (earn points & miles without actually travelling) than as frequent travelers. That being the case the Marriott/SPG changes are shifting towards rewarding stays more than those who spend on their co-branded credit cards.
I was listening to the Miles to Go Podcast where they were discussing how both the Chase and AmEx Marriott/SPG cards are going to go to more of a free night certificate model. Summer from Mommy Points was suggesting it would be best to carry a number of these cards so that you could stay at a property more than one night while on vacation. My thought was more along the lines of getting rid of all of the cards because free night certificates are a pain to work with.
I mean really: If you've got free night certificates coming from personal and business cards shared between spouses with varying expiration dates and categories they're valid at, and want to string that together into a cohesive vacation it sounds like a nightmare. That's a game I don't want to play.
Sam: I can see some value in a fully covered  two or three night stay, I'll be doing a weekend stay myself in a few days. But the mechanics of it do sound like a time sink. And I hate the idea of locking in to any program that can't provide me lodging where I want to go.
There really is bad news all around. The heaviest of these for me is the loss of portals paying out on VGC: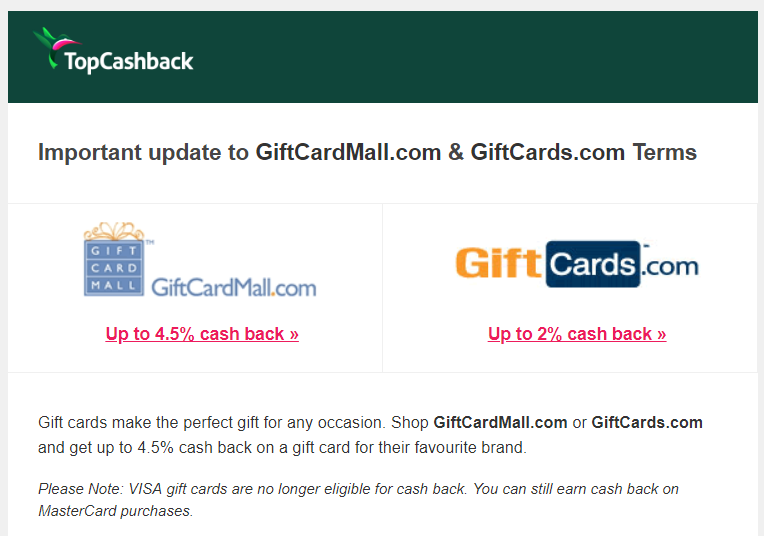 That's meant adjusting, which is a topic I'm very much a fan of. The idea I've long advocated is to have a next step planned out before your current one dies. It doesn't take the sting out of the loss but it does mean you can use the freed resources from a dead deal on a live deal.
I'm unsure what comes next from this, who will "blink" first when revenue shrinks for the gift card  companies.
My gut tells me that they'll return to paying out eventually. Were you affected by this at all?
Robert: I was not affected by this. VGC liquidation is challenging for me so the Net Present Value of this one didn't work for me all things considered.
A more impactful shift that occurred recently is how Amazon gift cards stopped being sold by a lot of 3rd party gift card sellers. Amazon gift cards are close to a cash equivalent and fetch a high rate in the resale market so depending on how portal payouts and such varied it opened up some interesting plays.
Overall it's very interesting to me watching these markets adapt and shift towards [and sometimes away from!] equilibrium.
Sam: Agree, very interesting to watch it once you remove the financial hit it means for many. I'll probably write a lot more on this as soon as I shake this Grumpy mood I'm in.
Join the Conversation
What's had you grumpy in the points & miles space lately? Leave a comment below or ping us on Twitter @milenomics and @RobertDwyer with your thoughts. We'd love to hear from you.