Welcome to another edition of Shop Talk where we discuss what's going on in our personal points & miles space and highlight what we think is interesting in the broader space as well. This is the kind of "Shop Talk" many of you are engaged in on a daily basis, so feel free to discuss with us in the comments section.
Today we're discussing Tier 3 credit cards and the banks that issue them.
A couple of foundational posts you should go back and read if you haven't already:
When you've gotten all the desirable cards from the top banks, or maybe even sooner, it could be worth branching out and unearthing off the beaten trail finds.
We've got a special guest with us here today. A man who needs no introduction to those in the points & miles community. He's been shut down by more banks than most people have heard of: Vinh from Miles per Day.
Vinh, thanks of joining us and welcome to Shop Talk.
I'd like to set the table a bit with parameters of what we're looking for.
We're looking for actionable information. The cards we'll discuss should be available for most people to sign up for. If it's issued by a credit union, there should be an easy path to membership. It might not be as easy as it used to be to sign up for a credit card, and you can read more about that here: Credit cards: After the crunch. Regional banks are okay, but only if the area of coverage is large enough that it includes a large number of people, or is available for signup while travelling through the area where the bank has branches.
Before we dive into discussing specific cards, Vinh – would you introduce yourself to readers who may not be familiar with your work? Your about page gives a good overview of your history with points & miles. What's been your focus lately? Where are you headed with points & miles going forward?
Vinh: Hey guys, thanks for having me. I've been following Milenomics for years now, even before he went on "hiatus." I remember reading this post numerous times. I know Robert from Twitter, and he's my go-to wine guy. Thanks for having me guys. I've been in this game now for 7+ years, and so I've gotten most of the cards already out there and have racked up more miles than I can use up (the wife and I only go on maybe 2 big trips a year.) I've been lazy of late in signing up for new cards (could be because I've been banned from so many banks.) I don't MS much these days just because I don't have that many liquidation options. For the past 2 years, my bread and butter was AMEX offers and reselling the GC's (think J.Crew, Crate & Barrel, etc.) I've also been doing ticket reselling (lots of wins and losses on my blog from those ventures.) I also do boutique reselling (high margin low volume reselling) instead of FBA reselling – think the latest PS4 Million edition that just came out. Thus most of my days consist of doing research on things that'll make me money vs on how I can gain more points.
Robert: Fantastic introduction, Vinh. Absolutely fascinating how there's no one way to play this game. You've got to shape it around what works for you, or you'll end up working for the game. "For free!".
Sam: Hey Robert, and hello to Vinh. Good to be back on shop talk with a special guest. Vinh's introduction is pretty much exactly what I mean when I stress that people push themselves to the "next level." The skills we use for points and miles earning are really just skills. Using them for something else, business wise, can lead to much more than numbers on an airline or bank's website.
I've enjoyed Vinh's blog for some time now. You can't say he doesn't push the limits, and his love for passion fruit is also shared by me as well.
Today's post idea came from Vinh, so who better to have in to discuss these tier 3 banks and cards?
Robert: Let's get into the cards. First, I'll say that the thing these Tier 3 banks lack is a compelling rewards program. Unless I'm missing them, the thing that separates Tier 2/Tier 3 from the Tier 1 banks is a compelling flexible reward program like Ultimate Rewards.
Some credit unions have things like CU Rewards but they lack 1:1 transfers to air travel partners, there are typically just a single card with an anemic signup bonus, and you can't earn points in one scheme then redeem it through another with upside. Credit unions present a number of positives but many will see the lack of bonuses as a definite con. If you are not sure where you stand on the credit union bank argument then you may want to look into this further.
You can do this with Chase, Amex, and Citi and that's what makes them great.
So the cards we're going to surface up, I think, are going to be good for their signup bonus (say an obscure-ish airline card with a sweet spot in its award chart) -or- for ongoing spend due to a high percentage cash back. But it's not going to put it all together into a compelling program. And if they have a high cash back rate, they're going to be unknown in terms of their tolerance for heavy spend. Or known-bad for tolerance for such spend.
That's why they're Tier 3. But they can still be worth looking into.
For some "prior art" on this topic, I had a look at the best credit card signup offers page from Frequent Miler and Doctor of Credit, as well as Doctor of Credit's Best Credit Cards for… page which lists cards which earn high spend in certain categories.
Best Obscure Credit Cards
The vast majority of the offers there are from Tier 1 and 2 banks as you'd expect but they do have some cards from Tier 3 banks. A quick scan of which of those sounded most appealing are:
What do you think, Vinh? Do you see some winners in the bunch? Or do you have something even more obscure in your bag of tricks than the Ducks Unlimited Visa (which earns 5% cashback at Sporting Good Stores & Gas Stations)?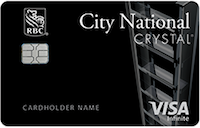 Vinh: Hands down the winner is the CNB card. I know it's regional, but you should find a way to get one into your hands. This is my go-to card that I give my wife – 3X groc, dining, gas. Points are worth about 1.2c towards travel. I also do light MS on this card and they are pretty tolerant of cycling. There is a $400 AF, but you get $250 in airline incidental fees back. Spend $50K on the year and get up to $550 towards an airline club membership (looking at you crowded Centurion lounges.) Priority Pass with unlimited guests, $100 Visa Infinite Discount (I don't use this much,) $100 Global Entry (everyone should have GE by now,) and 12 Gogo passes. Oh and sometimes there is a 50K signup bonus as well (I think there's one now.) They also have exclusive access to tickets like Hamilton and Les Miserables in SFO, which I've taken advantage of and made way over my annual fee back. These are just the benefits that I've taken advantage of; lots more out there.
Editor's note: This card now has an increased sign up bonus. See more on this 75,000 point bonus here.
Robert: That CNB Crystal card is even better than I thought. I'll definitely go for it if I can get approved.
The only Tier 3 card I have in my lineup currently is the FNBO TravElite card. It's not available for new signups. I got a targeted offer with a $250 signup bonus. It's a keeper because it has no annual fee and a $100 air incidental credit each year. Things like this are nice but past experience tells me they'll cancel in a year or two.
The Alliant card with its 3% cashback everywhere the first year (then 2.5% after that) sounds like a winner. But the lack of upside when redeeming for travel is a little deflating. I have the Bank of America Premium Rewards with 2.625% back and I don't use it as much as I thought I would. I try to keep a steady supply of new cards with minimum spending requirements or bonus thresholds on hand for everyday spend.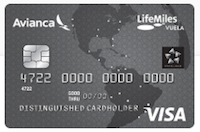 When the Avianca Vuela Visa signup bonus was up at 60,000 I thought it was potentially a good play. I like idea of Lufthansa First Class to Europe for 87,000 miles. You can top off Avianca miles from Citi ThankYou cards. Plus you can often buy Lifemiles directly at a reasonable price. It's just a bit stressful how Lufthansa First can only be booked two weeks prior to departure on a space-available basis. Plus I've heard it can be problematic dealing with Banco Popular (the card issuer) and the Avianca award desk. So I haven't pulled the trigger on it.
I'm curious to hear what Sam has to think about this tier of cards.
Sam: I don't hold the CNB card (I foolishly keep waiting for that 100k offer to come back). One thing I know I can do to help everyone out is apply for it as I'm 100% certain the day after I do apply the 100k offer will return. 😉
In all seriousness, these cards, as Vinh and Robert have outlined above can be fantastic daily spend cards. They also have some neat little bonuses that aren't often times found on cards with no/low annual fees.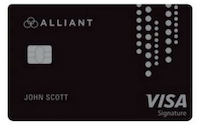 I'll grab two of these cards from Robert's excellent list and talk about situations where those cards become ideal. The first of these examples would be the Alliant 3% Cash Back Visa. I would recommend anyone with high real spending consider this Alliant card. I'm talking about someone with high quarterly tax payments ($25k+), and real spend that is in excess of most of the people reading this post's annual salary. There's not much more to it, 3% is greater than almost anything out there. We covered this card a bit in our everyday non bonus spend post and all of what we said there is great advice to consider.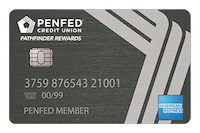 The second special case is someone with high reimbursed business spend. I'm talking about a business traveler whose company reimburses them for travel expenses while on the road, including hotels and flights. In this situation you're playing with someone else's money, and so a card like the Penfed Pathfinder Rewards Amex is a nice one to consider. If you can qualify for the 4x earning on travel those 4x points can then be worth as much as 1.27 cents per point on hotel bookings. That's an effective 5.08% cash back on travel. For someone who doesn't want to fully immerse themselves in a complex ecosystem like Chase UR you can get this card–put your travel expenses on it, receive 3-4 free checked bag fees ($100 in incidentals a year), Global entry, and be ahead of almost every other card out there. Oh, and with no annual fee the card is a long term keeper.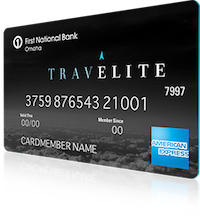 I don't hold the Penfed Pathfinder–but I do hold the a clone of this card– just like Robert I have the FNBO TravelElite Amex. These two cards are eerily similar, 1.5x on all purchases, 3x on travel, $100 a year in incidentals, Global Entry. The big difference between these two cards is the Penfed offers 4x on travel for military members and is open to applications right now, while the FNBO is closed.
As my other 3x options on travel come and go, this spunky, no annual fee card sits there patiently waiting to see use. And with no annual fee and $100 in credits a year these Penfed/FNBO cards do something the CSR/CSP/Citi Premier can't do, they're as good or better in years 2, 3, or 4 for everyone not just those who can rebate back parts of the annual fees or get enough use out of those cards to justify the annual fee.
Are the above specific cases? They sure are. I'll admit that I'm talking about a thin file of people, those making 5+ figure quarterly tax payments and those with high ($1500 a month) reimbursed business travel expenses. But there's a reason these are tier 3 cards–and in my mind that reason is because their optimum use is a niche one. There's just not enough juice there, even at 3%, for an 'average' consumer to see the benefit of holding an Alliant card over something like the BofA Premium Rewards for the average spender.
A combination of the CNB Visa, the Alliant 3% card and the Penfed Pathfinder would get you pretty close to 3%+ just about everywhere. Any other gems/special cases you'd like to highlight Vinh?
Vinh: Another 3% card is the Discover Miles card, which is churnable. It's one of those low key but not really low key cards. People are afraid of shutdown, but all of the shutdowns I've heard about were because of messing with the banking side. You'll get bottlenecked due to the low CL and CL clearance, but it's a good companion to the Alliant card.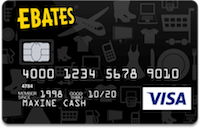 Also, back in the day (that's about 2-3 years ago in this game,) I got the Ebates Visa card, which gave you 3% back on the Visa card if you shopped through a merchant on the Ebates portal. For 99% of people out there, this is useless since let's say if you're shopping at Macy's, then you're probably better off using a GC you can buy on Raise for say 5% off. However, the mini unicorn was Giftcardmall was on the Ebates portal back then. That meant you got 1% on the portal and 3% on the card (no 3% cards back then.) Eventually GCM banned me, so I stopped playing this game. I'm not sure if there's still a play these days, but that was another low key play. Any others you can think of Robert?
Robert: I was wondering whether that eBates credit card still earns 3% (plus 1%). Giftcards.com is in the eBates portal and, in my experience, Giftcards.com is less prone to shutdown than giftcardmall.com. Ironically, since they're the same company. Sounds like an area ripe for exploration (or comments from readers for sure).
I think the takeaway for me is to get a CNB Crystal Visa Infinite if possible. And keep an eye out for heightened bonuses from other Tier 3 banks.
The delta between these cards and Tier 1/Tier 2 options for ongoing spend isn't large enough to catch my attention for the most part. Especially if I'm trying to always be in minimum spend mode.
I really do like the idea of keeping on the lookout for obscure new banks and cards, which I think we surfaced up a few of here in this week's Shop Talk.
My thanks to Vinh for joining us here, and for his random acts of kindness over the years. You really saved me a lot of anxiety on those Elton John tickets.
Sam, would you be so kind as to share some parting thoughts and take us home?
Sam: Sure, great discussion all around here guys. I think we've shown today, thanks to Vinh's topic suggestion and his coming on board to discuss, that there are some really good value propositions with these cards.
We didn't even get into local CU offers and small regional banks. Some of these probably have even crazier earning structures than these tier 3 banks offer. I know there have been some interesting prepaid options in the past from some small regional banks. Beyond cards there are even some crazy bank accounts that can be played with out there, like this example from IndyFinance.
I'm closing with something from Vinh's site actually–the idea that there are areas that we bump up against, and we get shut down from time to time. You need to be creative and work around those shutdowns, or those limits. Do you have grown kids? Parents? Friends? Think beyond yourself and consider who you can ship things to–guide to apply for cards, and/or work as a team with.
That's equal parts crazy and genius. I'm not saying there aren't risks in scaling way past the logical limits–but as our guest today Vinh mentioned on this recent blog post— "Now you have no excuse on not going HARDER the next time…"

What do you think? What cards did we miss? Share a comment below and let's keep the discussion going.