The best flexible points programs feature an ability to easily cash out your points for solid value, moderate uplift for everyday travel and jackpot-like upside when redeeming for international premium cabin flights.
Success in this game means using the right tool for the right job.
Things change over time so I thought it would be interesting to take stock of what each of the four major flexible rewards programs are best at (Chase Ultimate Rewards, AmEx Membership Rewards, Citi ThankYou Points, and Starwood Preferred Guest) along with the pros and cons of each.
Let's get right into it.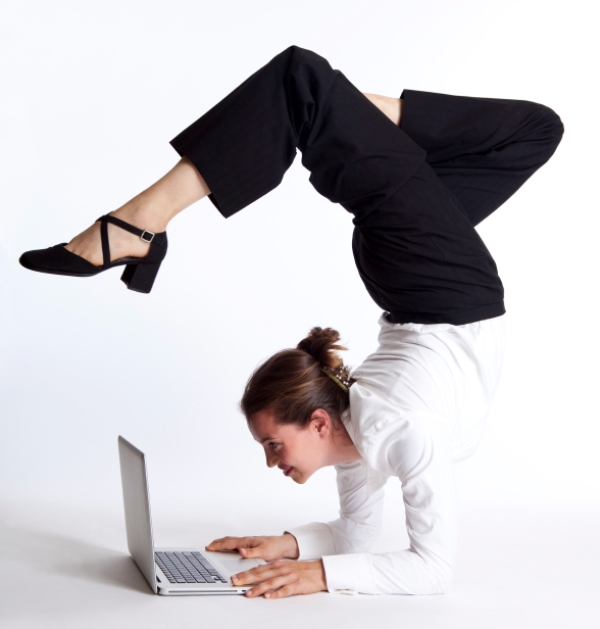 #1 Chase Ultimate Rewards
Pros
Easy to use transfer partners with good upside (United, Hyatt, Southwest and more)
5x/3x earning opportunities with Ink cards, rotating 5x with Freedom, 1.5x everywhere with Freedom Unlimited makes them easy to earn
Friendly spousal transfer policy
Point transfers are generally instant
1.5 cents a point towards any travel bookable through Chase (including cruises and Disney vacations) for Chase Sapphire Reserve cardholders
1.25 cents a point towards travel for Sapphire Preferred/Ink cardholders
Easy 1 cent a piece cashback
Refer-a-friend offers
Cons
Chase portal sometimes charges more for hotels than booking direct
Rental car reservations booked through Chase portal have worse cancellation terms than booking direct
5/24 policy limits churnability (5 credit cards across all banks in the past 24 months means they'll not approve new Ultimate Rewards cards)
What they're best at
Chase Ultimate Rewards are the best all around flexible point currency. They're relatively easy to earn through credit card signups and spend, they've got upside in redemption with easy to use travel partners (United, Hyatt), they've got every day value (Southwest), and they're easy to cash out at a penny a piece.
With the addition of 1.5 cent per point redemption towards travel for Chase Sapphire Reserve cardholders cheap airfare, cruises, and hotels all become solid redemptions.
The ability to book any travel Chase has in their system opens up a lot of hotels without loyalty programs for award redemption. Be Your Own Elite!
#2 American Express Membership Rewards
Pros
1:1 transfer to Delta, Aeroplan, British Airways (and more) covers all three alliances
35% reward rebate for Business Platinum cardholders equates to ~1.5 cent towards air travel
Can be cashed out for 1.25 cents a point if you have the Schwab Platinum card
So many Membership Reward earning cards
AmEx Offers
Historically good retention offers
Refer-a-friend offers
Cons
Airline partners (other than Delta) can be difficult to navigate for domestic awards since they're partner awards subject to saver level availability
Limited hotel transfer partners
Hotels and cruises are a bad redemption (less than 1 cent per point)
Can't transfer to spouses
Takes work to cash them out
35% air travel rebate takes a long time to process
One signup bonus per product per person lifetime
What they're best at
AmEx Membership Rewards are best for air travel.
Like Buddy Ryan used to say "All Cris Carter does is catch touchdowns": All AmEx does is provide cheap airfare. Cheap airfare is a good thing so I like them. Although their customer service seems to be slipping and they're increasingly clamping down on shenanigans they're still the #2 player in the game.
Bonus reading: Turns out Buddy Ryan may have said "All Cris Carter wants to do is catch touchdowns" as if to say that he's not willing to do the hard work associated with getting into position to score a touchdown. Interesting read.
#3 Citi ThankYou Points
Pros
1.25 cent per point towards travel for Citi Premier, including cruises (even Disney Cruises) and hotels
4th night free with Citi Prestige
If you have Premier and Prestige you can stack 1.25 cents per point with 4th night free
3x earning for online purchases with Citi AT&T Access More (not available for new signups, product change from AA card)
Cons
Flagship ThankYou Points credit cards have sporadic signup bonuses (none available at the moment)
Quirky Business ThankYou card gets hardly any attention from Citi
Spousal ThankYou Point transfers limited to 100,000 per calendar year (and are subject to expiration once transferred)
Confusing uplift towards travel depending on the card you have (this post helps straighten it out)
Obscure 1:1 travel partners (no AA? strange)
What they're best at
Citi ThankYou Points are best used for international premium cabins through their 1:1 transfer partners.
But if you're not in the market for international flights they're good for 4th night free hotel stays paid with ThankYou Points if you have the Prestige card. Especially if you also have the Premier card. And they get solid 1.25 cents a piece value towards cruises.
Citi ThankYou Points are confusingly similar to Chase Ultimate Rewards. You can get into trouble assuming they're the same. They're not, but that doesn't mean they should be ignored.
In some way I prefer them to AmEx Membership Rewards (due entirely to their ability to redeem towards cruises and hotels with uplift) but Citi's lack of investment in the program makes the forward looking value worth less than the historical value.
#4 Starwood Preferred Guest
Pros
Unique transferability to airlines (both common and obscure) at a 20,000:25,000 ratio
Large footprint and strong redemption value at SPG/Marriott hotels
Favorable 1:3 transfer ratio to Marriott
5th night free on hotel award redemptions
Cons
Slow transfers to airlines and family members
The best air travel redemptions require expertise
Difficult to earn (no bonus categories on credit card, limited number of credit cards, no shopping portal)
Prone to expiration due to expiration unless you spend on the SPG credit card
Can't redeem them for cashback
What they're best at
Starpoints are best used for international premium cabin flights, transferred to partner airlines that no/few other programs transfer into.
They also typically provide very good value towards their hotels, but do the math on paid rates to make sure you're getting good value. Aim for 3 cents a piece or better.
It's a bit of a stretch to compare this program with the others in this list but the SPG airline transfer feature has always effectively made it a flexible point program.
I'd really be interested in the back story of how they negotiated 20,000:25,000 with so many airlines – I don't think we'll ever see something like that again. We'll see what happens as the Marriott merger proceeds through 2019.
Note: I didn't include programs like Barclay Arrival, CapitalOne Venture, and Bank of America Travel Rewards etc because their value proposition is so straightforward.
Bottom Line
The rise of bank points has shifted the balance of power away from airlines and hotels towards flexible point programs. There is value to be had in each of the top points programs. Just make sure you're investing your energy into programs that align with your travel goals.
Further Reading: Ranking The "Tier 2" Rewards Credit Card Banks