Halloween was light night, but Santa came this morning to good little boys and girls who took advantage of the Plastiq October Fee Free Dollars promotion.
See: Deal Or Not A Deal? Plastiq's Targeted October 2018 Mastercard Fee-Free Dollar Promotion
How to Check Your Plastiq October Fee Free Dollars
Log into your Plastiq account, click on the little "person" icon on the top right of the page then go to "Rewards & Referrals":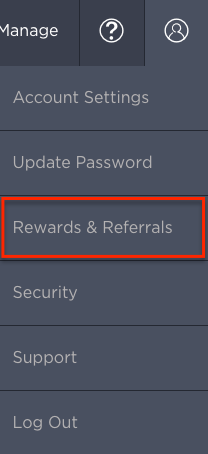 From there it should show the current balance of your FFDs, and those earned as part of the promo: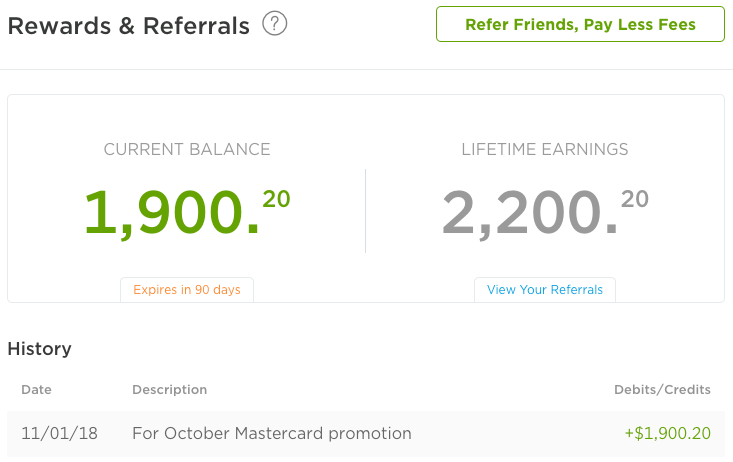 Q & A
Q: Do Fee Free Dollars Expire?
A: Yes, after 90 days. But they can be extended by using -or- earning more Fee Free Dollars.
Q: How do I make use of Fee Free Dollars?
A: On the final payment page you should see a link that says "Apply Fee Free Dollars". You can elect to use them or save them for later on a transaction by transaction basis.
Q: Did Mastercard Gift Card transactions and the fees on October transactions earn Fee Free Dollars?
A: It appears so.
Q: Now that we have Fee Free Dollars can we pay any bill with any credit card?
A: You can use the Fee Free Dollars and pay with a credit card but certain payments can't be made with certain credit cards.
See: Complete guide to Plastiq credit card payments from Frequent Miler
Q: Do Visa GCs and Mastercard GCs work with Plastiq?
A: Most do. Some don't. Vanilla/One Vanilla VGCs don't seem to be accepted. Most others do, but we'd recommend buying one type of gift card and trying. But again, keep in mind that you can't pay a lot of bills with Visas. Mastercards work better for this promotion.
Q: Will Plastiq apply more scrutiny to payments now that they're fee-free than they did during the part of the promo where they charged a 2.5% fee?
A: We shall see!
Q: What's the best way to maximize the use of Fee Free Dollars?
A: We talked about this promotion on our podcast:
See: Episode 0.1 "Rose Gold Plated Plastiq" No Annual Fee Edition – Milenomics²
We'll talk more about how we're playing the November+ part of this promotion in this week's episode. The Discover it Miles 3x card looks suddenly attractive.
For now, we'd love it if you subscribed to the Milenomics² Podcast.