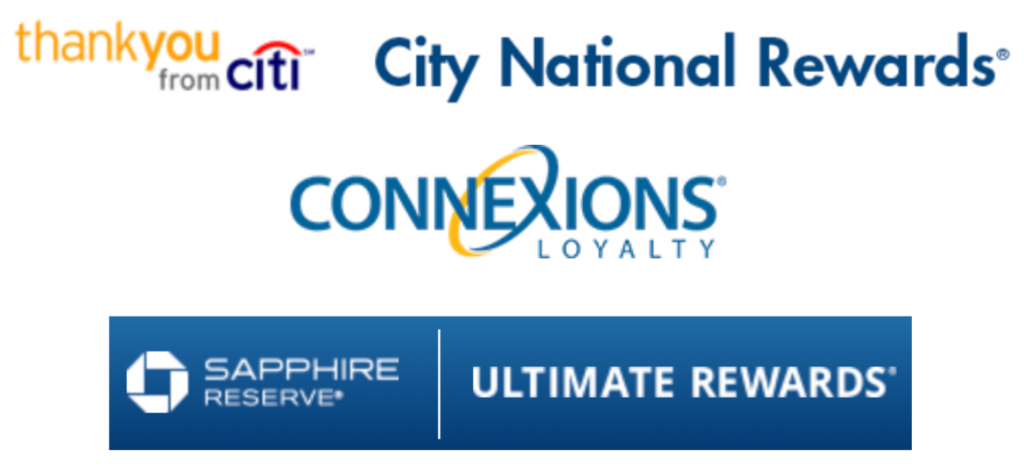 Connexions Loyalty is a company that banks partner with to operate travel rewards redemptions. Programs like Chase Ultimate Rewards, Citi ThankYou Points, and City National Bank Rewards rely on them for some portion of their bookings.
In August of 2018 Chase announced they'd be switching to Expedia for their online booking portal. Bank point enthusiasts like myself naturally wondered what this meant for Connexions Loyalty.
See: Chase Ultimate Rewards + Expedia = Goodness?
In September, 2018 Connexions announced they'd be closing their St. Louis office and with it a reduction in force of 200 people.
See: Customer loyalty firm laying off more than 200 employees
Bank Points Just Got Harder to Redeem
After a good redemption with one particularly outstanding Connexions agent years ago, I started working with her on almost all of my bank point redemptions.
Mostly Disney, but other vacations as well. I loved being able to drop her an email with questions about more complicated bookings and adjustments. "Can you book this obscure hotel? I can't find it on any of the bank portals?". Or "Hey, I got a targeted promo code for that stay you booked for me – do you think you could apply it retroactively?" She always seemed to find a way when the online system and other agents could not.
Things got even better when I realized that she, as a Connexions agent, serviced not just Chase but Citi and City National Bank as well. I could seamlessly switch between the programs with her as a consistently excellent point of contact. I didn't have to remind her of my family's names and ages. She just intuitively and humanly knew what I wanted to book and did it. It was terrific.
Unfortunately, last week was her last with Connexions when they closed the St. Louis office.
A Real World Example
Yesterday, I was trying to book a flight from London to Venice. For whatever reason the Chase portal had it at the best price so I tried to book it online with Ultimate Rewards associated with my Chase Sapphire Reserve for 1.5 cents a piece of uplift.
After entering my family's information, I submitted the form. The page spun for a bit then logged me out.
So I went back in, re-entered all the information, and again the booking failed. So I called the number on the back of my Sapphire Reserve card and was transferred to an Ultimate Rewards travel agent. The customer service agent could see the booking I was attempting so she tried it herself. Same result. The booking wouldn't go through.
I thought for sure she'd find some way to manually process the ticket, but instead she came back and told me that I couldn't book it because it was so far out. I'm like "That's crazy: I'm trying to book a British Airways flight 3 months out. It's available for booking. Can't you get some help so I can use my Ultimate Rewards to buy these tickets?"
She said, "I'm sorry, the flight is not available. Can I help you with some other flights?".
I gave up and used Wells Fargo GoFar Rewards instead.
See: Why And How: Transferring Wells Fargo Rewards Between Accounts
A Rise in Automation, a Devaluation of Bank Points
Not being able to book the flight I wanted with Ultimate Rewards bothered me. Because I think of Ultimate Rewards as a piggy bank of travel funds that should be easily redeemable with 1.5 cents per point of uplift. And when they're not easily redeemable that diminishes the value of the program.
For a card with a $450 annual fee you'd think Chase would equip phone reps to do more than emulate the online booking process customers themselves use. I think they should be able to manually process a ticket with the airline. I'm concerned that's the way things are going with bank points in general: If you can't book it online you're out of luck.
Chase isn't the only bank that's weak in this area. Citi recently announced they're eliminating the ability to book 4th night free hotels through their concierge. I made use of this benefit just last week when booking a hotel that doesn't appear in any online travel agencies. We discussed this devaluation on our podcast a couple of months ago.
See: Milenomics² Podcast Episode 3: Citi Prestige Concierge 4th Night Changes
If I can't use bank points to book exactly the trips I want at the best price available, it erodes the value in a program. Ease of use is a really important thing, and when banks make points hard to redeem I remember that.
Bottom Line
It's a shame that some really good travel agents lost their jobs when Connexions closed their office in St. Louis.
Part of the problem is that we're not Connexions customers. The banks are. So Chase doesn't care how good individual Connexions reps are.
But I think it's important for premium rewards cards to have premium travel agents eqiupped to help with more complicated redemptions.
Or better yet, make points easily redeemable the way US Bank has.
See: US Bank makes Real-Time Mobile Rewards awesome. Are you listening Chase? Amex? Citi?
I can see why banks want us to book travel redemptions through them. They get a commission on the bookings.
But at what point does the cost of processing bookings, and the frustration they're causing customers like me outweigh the upside?
I think US Bank has it right here and agree with Frequent Miler: Other banks would do well to consider their approach.