Late last week Chase announced enhancements to their Sapphire credit cards including a new featured called Pay Yourself Back.
Pay Yourself Back is a "purchase eraser." You make a purchase on your Sapphire card, then you redeem Ultimate Rewards against that purchase for a statement credit.
It wouldn't be that interested on its own, because you've long been able to redeem Ultimate Rewards for a statement credit. But is is very interesting because, for a limited-time, you can redeem Ultimate Rewards towards grocery, home improvement, and dining purchases with uplift.
Sapphire Reserve cardholders get 1.5 cents per piece of value (T&Cs)
Sapphire Preferred cardholdres get 1.25 cents per piece of value (T&Cs)
This creates an Ultimate Rewards cashout opportunity of sorts. Previously you needed to book travel through the Chase portal to get uplift. But now you can redeem Ultimate Rewards towards purchases in a broader range of more useful categories.
See: Chase UR Travel Portal Sold [Us] Out–New Expedia Powered Portal Issues
How it Works
Log in to your Chase Ultimate Rewards account and select your Sapphire Reserve or Preferred card. You should see a new Pay Yourself Back option.
https://ultimaterewardspoints.chase.com/

From there, you'll be presented a list of qualifying purchases for the past 90 days. It's nice that Chase enabled this option for purchases that occurred before this new option was even announced. Because you might have transactions you can redeem for already. Especially because the Sapphire Reserve is earning 5x (capped at $1,500 per month) in May and June 2020.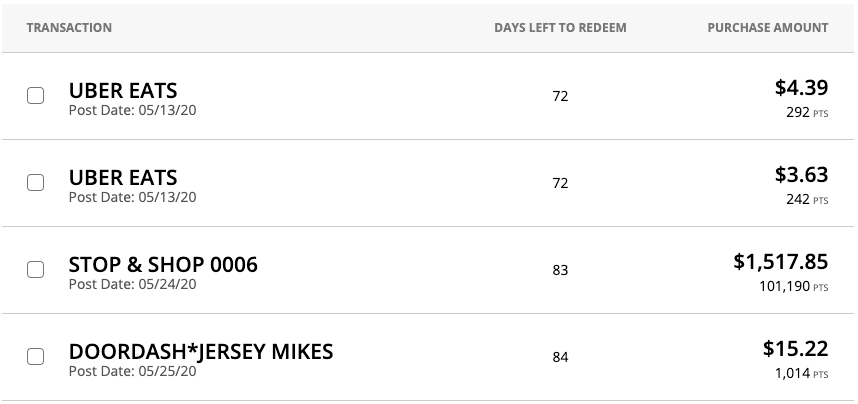 You can redeem points for a portion of a purchase, which is nice.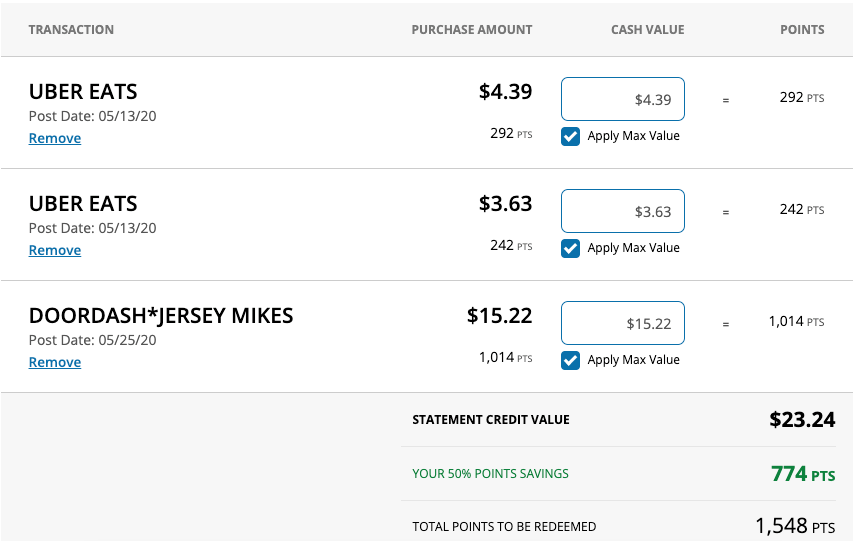 They say it takes 3 business days for the statement credits to post.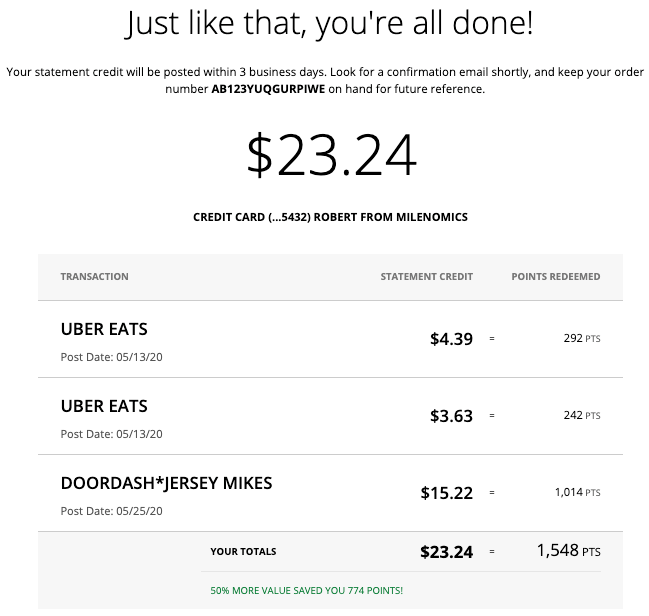 Discussion
There's a lot to unpack here.
Does it make sense to cash out at 1.5 cents a piece? This has been the subject of a lively discussion on our Slack group. Some see this as a tremendous opportunity, others prefer to retain their Ultimate Rewards to outsized travel redemptions.
How does the math work out? You can only redeem points with uplift for purchases on groceries, home improvement, and dining. Will Chase take away the points earned on the transactions which are later erased with a Pay Yourself Back redemption? Whether or not they do enhances or diminishes the value of this redemption.
Bottom Line
We discussed Amex's "Master Value Injection" in Episode 75 of the Milenomics² Podcast.
Chase's response here with Pay Yourself Back, along with other enhancements, are impressive. We discussed them in Episode 79 of the show.
What do you think of this option? Will you be redeeming some or your Ultimate Rewards this way?