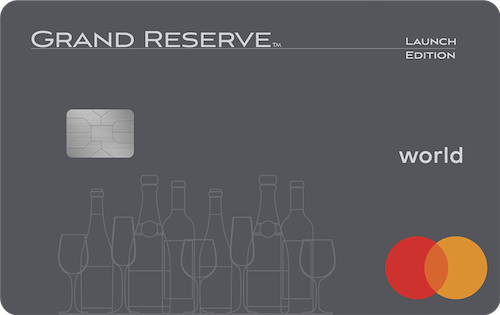 I received an offer via email the other day for a wine-focused rewards credit card I've been monitoring for a while, the Grand Reserve World Mastercard.
They've temporarily bumped the welcome bonus on the card to 75,000 points (worth around $450 towards wine and accesories) so I reached out to Grand Reserve Founder and CEO Matthew Goldman for a chat on the podcast.
Besides the points & miles stuff we talk about here on Milenomics, I've written a wine blog since 2008. So it feels like this program is right in my wheelhouse.
Grand Reserve World Mastercard
Heightened Welcome Offer: 75,000 points for spending $3,000 in 90 days [expires at midnight 1/27/2021, not an affiliate link]
Standard Welcome Offer: 50,000 points for spending $3,000 in 90 days
Annual Fee: $0 for the first year, then $149
5x at more than 400 wineries, wine clubs, and other Grand Reserve Partners
3x at any winery, wine club, wine or liquor store
3x at any restaurant or bar, take-out & delivery included
2x points per dollar everywhere else
Points are worth about 0.6 cents each through their Rewards Catalog or when redeemed for wine
The card is issued by Utah-chartered Celtic Bank. They pull Experian. For what it's worth, I lobbed in an application this morning and was instantly approved.
0:30 Grand Reserve Overview
Tell us about your background, the program, the credit card and the idea behind Grand Reserve
What does it take to launch a credit card?
9:55 Psychology of Rewards
Travel seems to have an irrationally strong appeal to [some] people
Even if some would be better off with cash back the idea of rewards being "free" seems to absolve some people of the guilt associated with splurging on themselves
Additionally we talk a lot about the "co-branded paradox" whereby people think "I like <brand>, I should get their co-branded credit card!"
Are similar forces in play here? People like to splurge on wine but don't want to feel guilty about it? So it has a similar draw as travel?
20:30 Point Valuation
So many credit card rewards programs have points, and it's hard to discern what they're worth until after you've signed up for the card
What considerations went into determining the value of rewards on the redemption side?
What are points actually worth and how do redemptions work?
Thanks to Matthew for coming on the show.
The #wine channel on Milenomics Slack is surprisingly active sharing deals and recommendations. Check it out if you're not already subscribed…