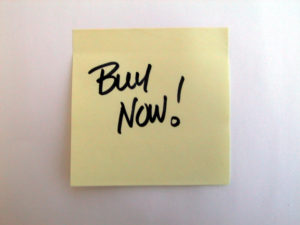 Extend Make-or-Buy Analysis to Your Travels
Miles are addictive.  This addiction causes two types of actions in almost all afflicted parties: Greed for more miles and Hoarding of existing stock.  Today we'll discuss the higher level decisions you should be making about your miles (and money) and hopefully open up discussion regarding if/when you should even bother with miles. Make-or-Buy Analysis (In Brief) […]
Read More…
Miles Are Dead!
Programming note: I've been gone for a little longer than expected. Thank you to those who've dropped notes to me and messages checking to make sure I still have a pulse. Miles Are Dead (You Heard it Here First) I think it is important that you (the new reader) understand the bias I (the old […]
Read More…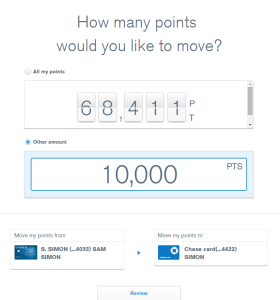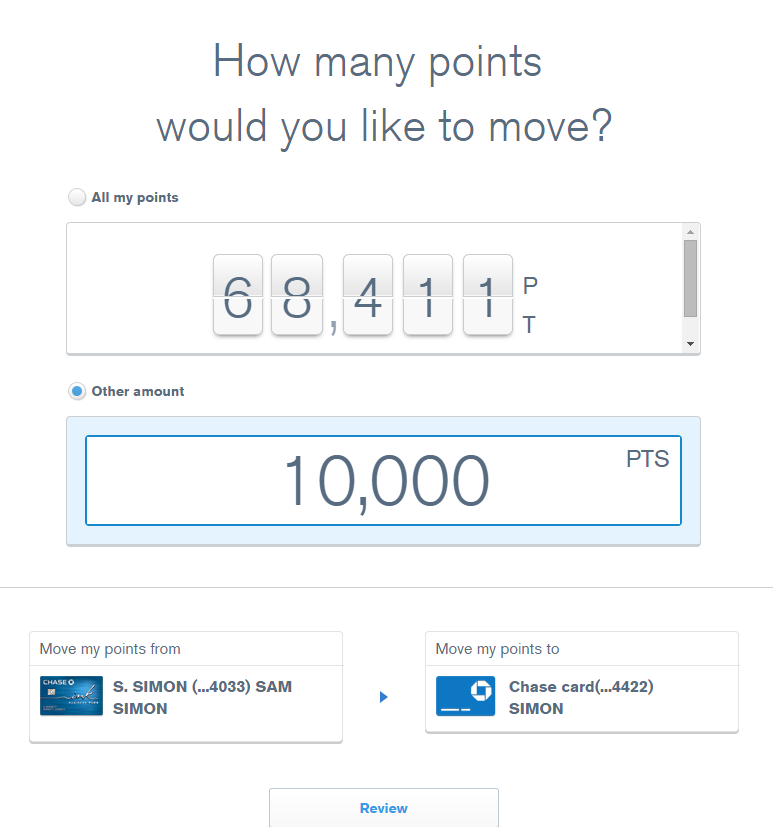 Secure and Keep Your Chase UR Without Paying an Annual Fee
We've introduced some of you to the Chase Freedom (Preferred) card here this week on Milenomics. Today I want to go a little deeper into what you can do with this card, and how it can be used to safely store your Chase Ultimate Rewards without paying an annual fee. This is the hottest UR card […]
Read More…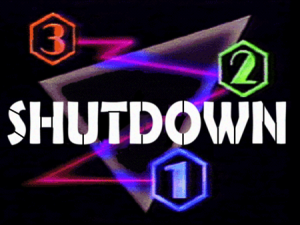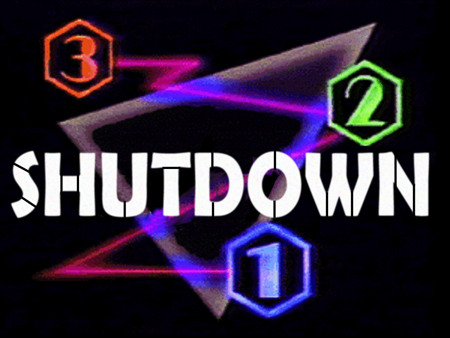 How to Get Your Money Back When Google Wallet Shuts You Down
If you're like me you couldn't resist playing with Google Wallet. If you're also like me, your Google Wallet account was shut down.  Unfortunately there are no clearly defined limits to using GW. Say what you will about the measely $1k a month Amazon allowed us to churn, at least we knew where the line was, […]
Read More…
Over the River and Through the Woods–To Grandmother's House (With Avios) We Go
I've been told I sometimes fall into fits of hyperbole, so I'll be cautious when I say this: By far, the absolute biggest news of 2014 has been the birth of Mini-Milenomics.  She's perfect in every sense of the word, from the top of her head the the tips of her tic-tac-toes: The #1 question […]
Read More…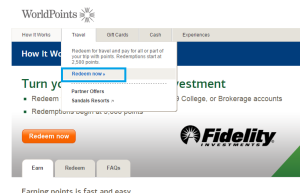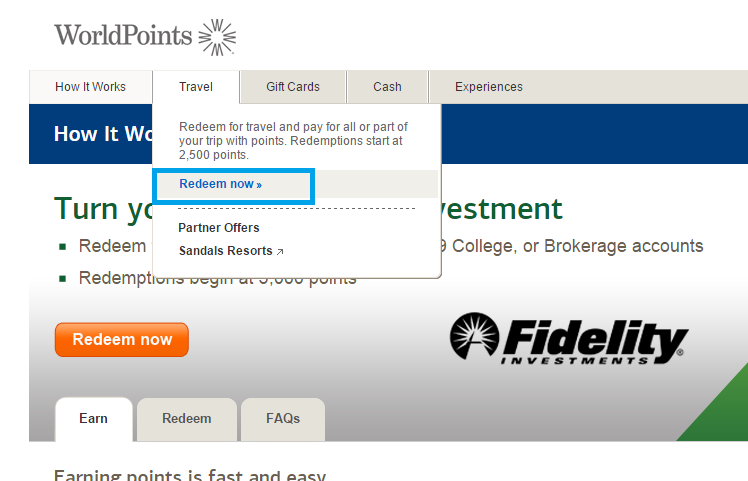 How to Redeem WorldPoints and Use TheFlightDeal.com to Supercharge your Fidelity Rewards Amex
Reader Gene Asked for a detailed post on the process of redeeming Worldpoints earned on the Fidelity Investor Rewards Amex, which just so happens to be The Best Cash Back Card on Earth.  In response I've put together this post. I've also added a little bit about using the card to book flights, which can be a […]
Read More…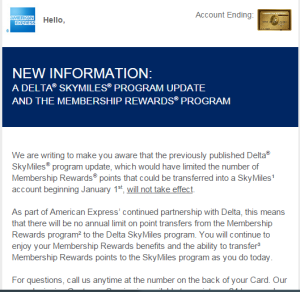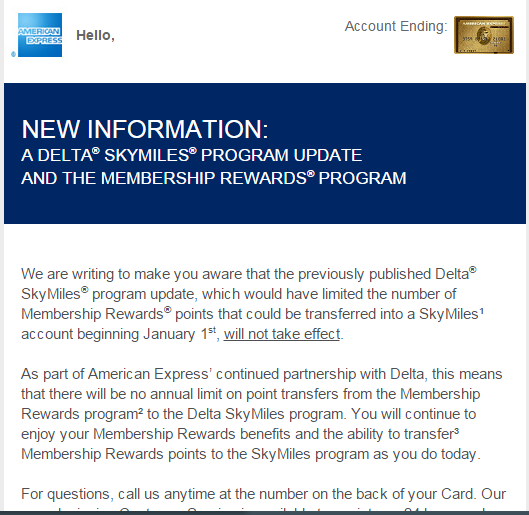 Amex No Longer Capping MR Transfers to Delta at 250k/yr.
In case you're feverishly working at transferring out your MR to Delta Skymiles before January 1, I wanted to update you to the fact that there won't be a need to do so.  Amex just announced that there won't be a cap next year, contrary to what was widely reported last month. The email is short […]
Read More…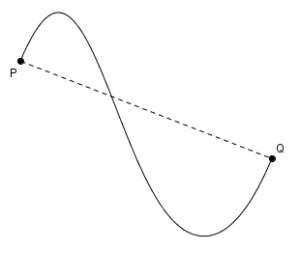 The Shortest Distance Between Two Points is Not Always a Straight Line
Yesterday we discussed a complex and risky strategy to earn miles while paying an American Express card. Today we'll look at a way to drive our costs down in a similar nonstandard way. I've discussed the following in bits and pieces before on the blog, and elsewhere.  One of the keys to a successful personal […]
Read More…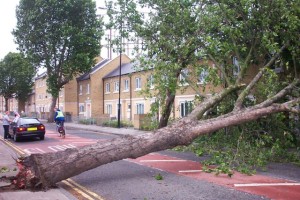 Detailing a Complex (and Risky) Strategy to Pay Amex Cards at Walmart
The game we play changes weekly it seems.  Some of the best options from last month are quickly dying, and other new options are filling in.  I've been out of the country for two+ weeks, and have been happy to see debit cards which were not working before I left come back from the dead […]
Read More…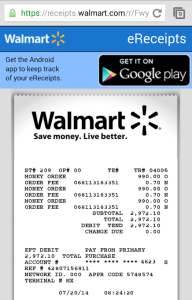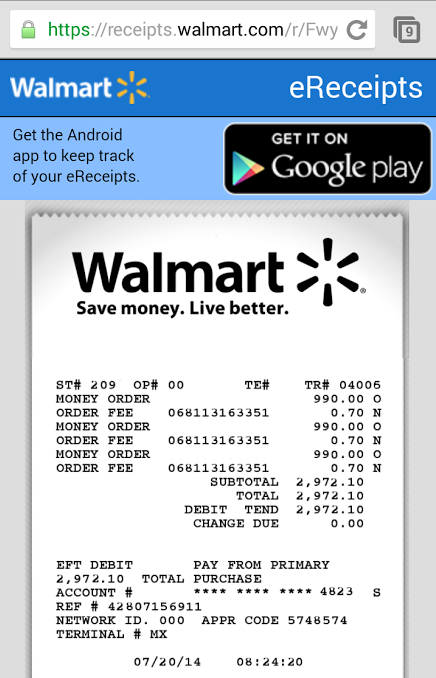 New Walmart eReceipts Help Keep Track of Spending. Should You Use Them?
Those of you who spend a good amount of time at Walmart have probably noticed the latest update to their POS system now has a feature for eReceipts.  I use eReceipts at many other stores, and enjoy the convenience of never having to worry about losing a physical receipt.  Today we'll look at Walmart's eReceipt […]
Read More…