We're continuing to do research into what cards to apply for our Winter Credit card Calendar applications.
A few days ago in the post on Market Timing I wrote that I'm feeling rather bearish right now about US and AA miles.  Because of this I'm in a holding pattern for the US Airways Buy Miles Promo.  In preparation for our applications I'll ask you a few questions today, to try to gauge what kind of cards you'll want to apply for.
A Broken Record: Supply and Demand of Miles
I bring it up often–but I do so because it is important.  Do you have excess miles? More than you need based on your demand schedule? Or are you constantly traveling, as say a #301 level Milenomic is.  Finding and filling your need for miles is the cornerstone of keeping mileage balances low, and not wasting miles.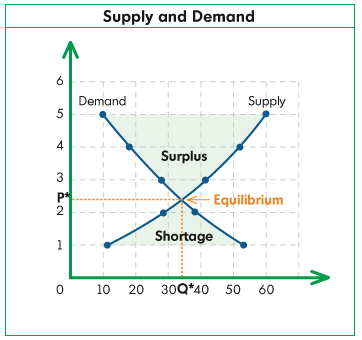 If you're Low in Supply and High in Demand (Shortage of Miles): Focus on Cards which offer signup bonuses in the programs you need those miles in.  Also look at Variable Value Closed System Cards like Membership Rewards and Chase Ultimate Rewards cards.  Using what we know about pooling miles you can keep those balances healthy, and prevent orphaned miles from accumulating.
If you're high in supply and low in demand (Surplus of Miles): Look into cards that offer cash back–or allow you to trade miles, using the Shadow Currency feature of Membership Rewards.  You may also have a need for Hotel cards, so don't forget these. Take a look at upcoming trips and see if there are any hotels you are looking to pay for that you could use points for instead. Finally, look at those cards which offer some type of yearly "bonus" with a certain spend as we discussed yesterday. Since the Calendar year is starting over soon you'll have 11 months to hit these limits if you apply for these cards now.
Bearish? Look no Further
Let's be honest–it has been a tough year for Mile collectors.  We've been hit with Delta and United Devaluations, bad news from hotel programs and a general lack of new and exciting offers.  Many have grumbled that they're thinking of trying cash back cards next year.  This could be the quarter you do this as well.
There are plenty of great cash back cards out there–Discover, US Bank Cash+, and even the Amex Blue Cash cards.  A strategy for getting a Blue Cash Card could be: Apply for SPG card, get the bonus and downgrade to Amex Blue Cash Everyday.  With the current Blue Cash bonuses being so low, this would be the best route to go.  Similarly, if you don't have a Chase Freedom, applying for a CSP might be a good idea for you–and then after 4-6 months downgrade to the freedom.
There is also the excellent Fidelity 2% American Express card.  No annual fee and straight 2% back is tough to beat for day to day non-bonus purchases.  If you do get one, you'll find yourself reaching for the Fidelity card more often than not for "real" spending, and it also offers some excellent MMR opportunities to generate cash as well.
Bullish? Here we go:
For pure miles there are the big Three: AA, UA, and US.  You could go with an AA card and a UA card (or a CSP if you're thinking the bonus is too good to pass up).  The UA Card has the offer of 10,000 extra UA miles with $25k spent in the year, so getting the card now gives you 12 months to do this.
Adding a US Airways card for 35,000 extra miles is a no-brainer if you're bearish or bullish.  One pull, 35,000 miles for spending $1. I always add it at the end of my applications.
Changes to Cards Might Cause Pause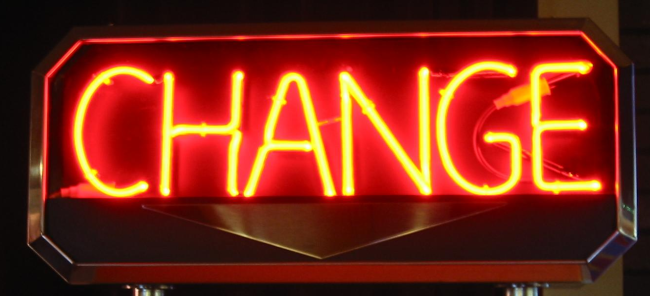 Changes come all the time to cards.  Just yesterday reader David reminded me that the CSP no longer counts the bonus for the 7% yearly dividend. (thanks David!) And today it was reported news that that the Platinum American Express is losing lounge access for AA/US. This is a serious blow to BYOE plans, and may  be enough reason enough to nix the Platinum Amex card from your wallet.
If Amex Platinum was your go to card for lounges with AA and US you'll want to find a new plan for 2015.  Amex is offering credits, from $200-$500 likely based on how often you used AA/US lounges. The credits are a nice gesture, but won't count for new signups.
You may still want to consider it for this round of applications, especially since you could get the card, earn $200 in airline credit before Jan 1 and then earn it again after Jan 1. Plus if you were going to pay for Global Entry the $100 covered by that refund would still cover the cost of the Annual fee ($475 for the 50k MBZ link).  Keeping the card into 2015 is not something I would do–but others have said they see value in doing so.  Whether that value is lessened with today's announcement is still to be seen.
Wrap-Up
Thinking about your travel needs and mileage balances is a good way to gauge what cards you'll apply for.  I'll be doing my wife's applications tonight, and will post what happens with each tomorrow.  We'll also get into specifics, in case you're looking for the best available offers for each card.  And then, once we apply, we can safely return to normal programming, and leave the credit card offers alone for another 3 months.
---
Everything below this line is Automatically inserted into this post and is not necessarily endorsed by Milenomics: